| Family Room |
The Littles
| June 17, 2020
Often, it is in the smallest moments of our days that we sit back suddenly, realizing: today will never reappear; these ages, this mess, these needs — they are only here now.

A
few weeks ago, my kids started a petition to move into one room all together. With young girls, I tolerate a decent number of shenanigans; even expect it. Overnight, signs began appearing all over my home. Opening the fridge to get something to eat, I saw each apple taped with a sign, "Move us into one room!" On my sneakers, on each individual coffee pod, fastened to every single doorknob, was a little sticky note, misspelled and written with the endearing wobbly hand of a new writer.
My husband was adamant that creating a bunkhouse environment would lengthen bedtime, shorten sleeping hours, and create upheaval in their routines that we honestly just couldn't handle right now. He was a 100 percent right, and I couldn't argue with reason. Except, of course, I did. Like an echo, my thoughts circled: Soon they'll want privacy; soon they'll be defined by their individuality; soon, they'll crave space. But now? Now the alliance in sisterhood is their biggest motivation. Whispering past bedtime hours, thinking we don't hear; little footsteps pattering from one bed to the next; mismatched clothes shared from each other's closets: aren't these the sounds that one day we'll replay, that playlist titled "Nostalgia"?
Of course, my own petition, overflowing with the emotional perspective I have as their mother, followed. Suffice it to say they are all in one room now; and the empty bedroom is now my makeshift home gym. (I didn't say ulterior motive, did you?)
The upside of all of this is that my kids have begun spending more time playing in their bedroom. The stuffed animals normally relegated to the playroom have — surreptitiously, I might add — begun inching their way to the ends of their beds, and the floating shelves that came with the house are strewn with odds and ends that signify the scatterbrained ingeniousness of young ones at play.
Often, it is in the smallest moments of our days that we sit back suddenly, realizing: today will never reappear; these ages, this mess, these needs — they are only here now. With that perspective, it becomes more attainable for the current upheaval to morph from stress burden to the weightlessness gratitude affords.
Everyone's lifestyles differ. But with the amount of time currently spent at home, and with our children creating makeshift play spaces every four feet, we wondered: maybe we can actually accept the multipurpose quality of their rooms, and work to make them more of a well-oiled machine, instead of the dumping ground they inevitably become.

Here's to using the chaos of the times to our advantage,
Rivki Rabinowitz
Editor, Family Room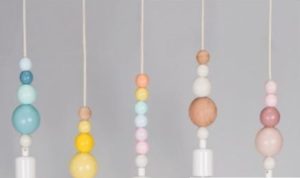 These pendants are perfectly cheerful for a children's room. For a unique placement, I would hang them from the ceiling right next to the bed, essentially where a sconce or table lamp would be on a nightstand.
FIGG MARS LAMP
$31.52, hipicon.com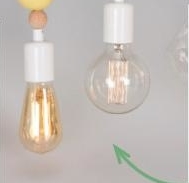 For the girly girl in your home, these knobs add that perfect amount of whimsy, while staying true to sophisticated decor.
GOLD BOW KNOB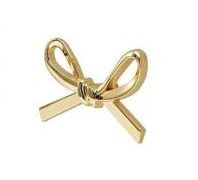 $10, crateandbarrel.com
While I may be girl-focused, I love a well-thought-out boy's room. This wallpaper is neutral enough to grow with your little ones. I would add a simple washed navy and taupe linen, bronze accents, and potentially a half-wall paneling in russet or clay.
TISBURY VINTAGE PLANES WALLPAPER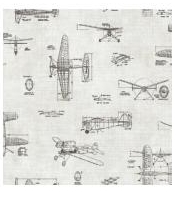 $1.88/sq. ft., wayfair.com
Channel English farmhouse with this meadow green headboard. I would take the look full throttle with floral wallpaper and linen, an eyelet bed
skirt, lemony yellow baseboards, and a wooden bench at the foot of the bed.
CAVAILLON 5 SPINDLES SLAT HEADBOARD$146.95, wayfair.com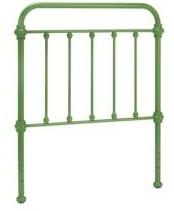 (Originally featured in Family Room, Issue 005)
Oops! We could not locate your form.
>