| Family Room |
Accessorize: Children's Spaces
| October 26, 2021
A while ago, I took a class from Rebbetzin Sima Spetner on parenting and integrated many of her methodologies into my process. Hoping I am paraphrasing this properly, she mentions that a good way to avoid sibling rivalry is by actually stating the differences between each child, instead of trying to equate them or treat them as one unit, since their circumstances are, quite obviously, unique.
It makes perfect sense, and also requires somewhat of a more involved parenting approach. Imagine making bedtime rules all the same — how nice, how quick! Differentiating between each child's needs requires a certain dimension of focus. It's tough, but when I actually manage to pull off this philosophy in my parenting, it feels right.
When it came to having the privilege of decorating my girls' rooms, I grappled between the ease of creating similar iterations per room, or giving them their "interior design independence."
In the end, I narrowed down a few room schemes, and from that let my kids select which room they wanted. And although my goal was a few varied concepts, the result was different chapters in the same book. The good news? The design of their rooms feels individual, yet cohesive. Points for Mom!
I don't regret taking this middle-of-the-road philosophy. In this issue, you'll read expressions of whimsy straight from our children's mouths, and realize that making the decisions for the young ones might not be the worst idea after all!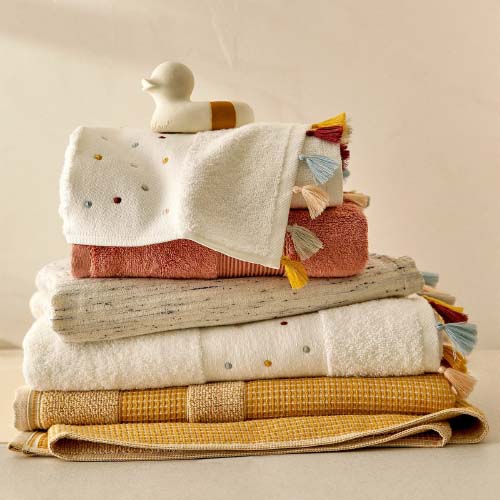 This polka-dot and tassel towel adds the perfect dose of humor  to a children's bathroom.
Embroidered Polka Dot and Tassel Towel
$14.90 — $35.90, zarahome.com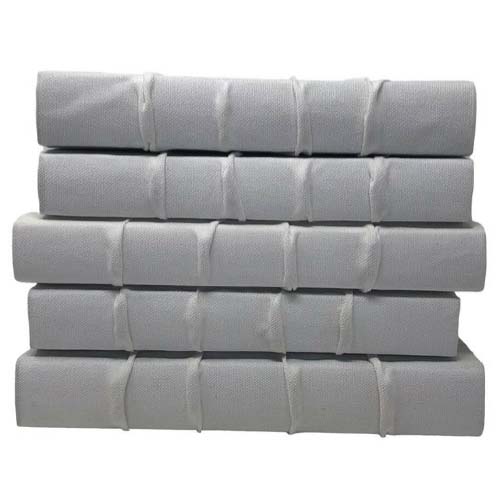 These linen-bound books make bookshelf styling foolproof. Best of all, there are no pictures and the literature is just space filling, so they're totally kid- and
family-appropriate.
Matte White Linen Books
$45.00, modahome.com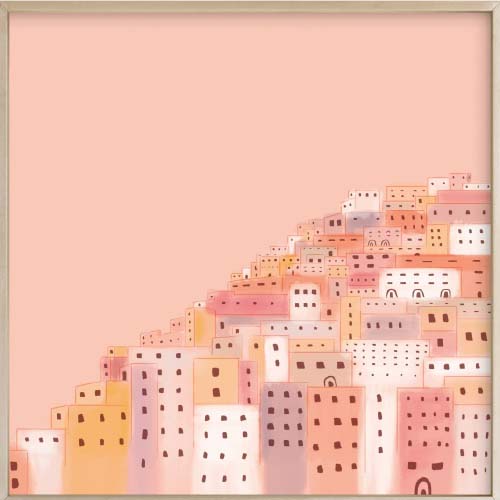 This piece of art feels playful yet sophisticated.
Positano Houses
$96, minted.com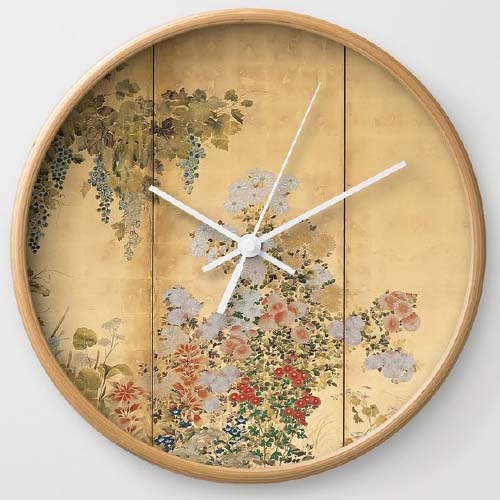 I love items that have a dual purpose. This clock is functional, yet like a piece of art. Putting it in a space with lots of block shapes or saturated colors, like those that speak to children, removes some of the formality.
Wall Clock
$25.59, society6.com
(Originally featured in Family Room, Issue 21)
Oops! We could not locate your form.
>