| Veiled Joy |
Veiled Plans: Glints of Light | April 22, 2020
On the day of the wedding I woke up and, I was okay. Really, really okay. I could do this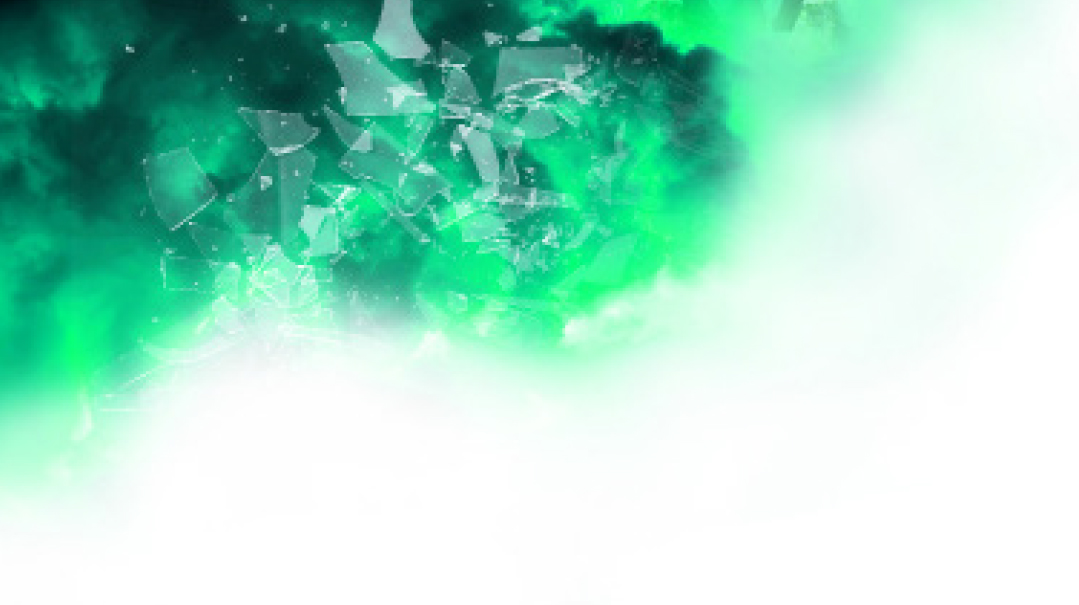 As told to Rivka Streicher
I'd been planning my wedding for years. I saved invitations that struck my fancy in a drawer, I'd been mentally designing my gown for ages, I knew I wanted colorful, towering flowers.
My mother said mine was her easiest wedding to plan.
I wasn't fazed by all of the choices. I like my nice things. Give me detail and design and I'm in my element. It was going to be beautiful.
And it was beautiful.
But not in any of the ways I'd planned.
My chassan is from Israel. The panic started early there, as did the protective measures. He and his family were meant to come to London after Purim, a couple of days before our wedding. With so many flights being canceled, they left Israel a week earlier, which meant skipping the big aufruf my in-laws had planned for their oldest son, and hastily making a small event a week earlier.
We were relieved they were in town. In England, things were still laid back. Purim was festive as ever, with people donning masks as a Purim getup. The prime minister was taking a much more laissez-faire approach and we were happy to go along.
Our wedding was scheduled for Wednesday. We held our breath all Shabbos, but the hall didn't cancel. People were bopping elbows instead of shaking hands. So what?
Right after Shabbos, the messages started coming in. Concerned friends, neighbors, the caterer, the makeup artist. Switch to Plan B, they all said. You can't use the big hall or have so many people. You've got to scale down.
I didn't want to hear any of this. I got into bed and turned off my phone.
I heard the whispers from downstairs. My father went to check out a family friend's big house overlooking the park, to assess how many people it could fit. I was frozen in bed. "Whatever," I said. "Just leave me out of it."
My parents were upset for me. I'm a party girl. I wanted a big, loud bash. They had this crazy idea. A helicopter. It would land in the park and fly chassan and kallah into the clouds after the chuppah. Now that perked me up.
On Monday, we put Plan B into motion.
On Monday evening, Boris Johnson addressed the nation. This was a war, he said. One we would fight together — apart. He announced a full lockdown.
Bam.
Plan B went to dust.
I cried the evening away. I couldn't do this. I didn't want to go small. I wanted everyone there. "Let's push off the wedding. Send the chassan and his family home," I said. And half of me really was desperate to do that.
We aren't chassidim but my father called the Vizhnitzer Rebbe, whom he's close to, to put my question to him.
"We don't push off a wedding," the Rebbe said, "especially if there's no definite alternative date."
There wasn't. Nothing was definite now.
My father put the phone down. Five minutes later, it rang again. The Rebbe was back on the line. He wanted to give me chizuk and divrei brachah.
I couldn't cheer up. Back to the Dark Ages, I thought dismally, a wedding in my house. With no one.
Another phone call. A local rebbetzin sharing more chizuk. Then a neighbor came over, clapped her hands, and said, "We're doing this. You don't have to plan a thing, you're gonna have the most gorgeous wedding right here in the house."
I wanted her out. Yeah, right, what if this were your daughter? But she was true to her word. She rearranged everything. Plan C.
It was a day before my wedding. I hadn't spoken to my chassan for a week. Then a letter arrived. Five handwritten pages of his strength and emunah. I smiled through my tears.
My grandparents were smiling too. They live next door, but were staying home for their own safety. With the chuppah in our garden, they could watch it from their window.
Later, there was yet another phone call. A mother of a kallah, calling between the chuppah and dinner in their home, telling us they'd just had the most beautiful chuppah in their own living room. I couldn't even speak to her, I was crying and hiccupping. But my father held the phone near my ear.
It was probably my grandfather, who lived in Israel and couldn't attend, who gave me the final push. He's been through a lot in his lifetime. He spoke to me of how he'd always pushed through.
After speaking with him, I found strength to compose a text message to family and friends, letting them know that I'd be getting married in my house with only family and very close friends in attendance.
On the day of the wedding I woke up and, I was okay. Really, really okay. I could do this. I'd received an overwhelming number of replies over the night. I teared up. You will all be a part of it, I thought. And they were.
We decided to livestream the wedding so that our extended family and friends could feel part. We got over 12,000 views! Of course, there were people who were watching just for fun. Everyone was home, hanging around, why not peek in on a wedding?
We got feedback from those people. People who didn't know us, but felt the simchah too. My wedding felt surreal — a white chuppah in the garden, a kallah chair and flower display in the spot where we played ball and had barbecues — but it was also very real.
Everyone who was there gave it their all. The gravity of the situation only heightened the sense of simchah. I watched my chassan dance up a storm, silk tie flowing with his fluid movements. His family members could be counted on his fingers, but he was flying, shining. He stayed strong for all of us, for his parents, whose first son's wedding was so very different from how they'd envisioned.
At some point, we all let go. It was so leibedig. Spirited dancing that went on and on. Traditional songs, new releases, the pace picked up. Soon, our song became a joint tefillah: "Rabbeinu shaag b'kol gadol, ein corona, ein corona…"
Later, friends came too, two at a time. I welcomed them into my garden, into my simchah. And I didn't have to pretend anymore. It was real, it was beautiful, it was a simchah in spite of everything.
After the wedding, people kept asking my father, "Will you do your other weddings in your home? It was so special."
But no — weddings are meant to be celebrated with a crowd. They are meant to be big and grand.
Still, if ours was meant to be like this, we'll treasure the memory and the message.
I'd always dreamed of an elegant affair, of tulle and flowers, tables sparkling with silver and crystal goblets. But our wedding was different; held during an eis tzarah, with the reminders of galus everywhere, it was beautiful like the smashed glass under the chassan's foot, glinting, catching the light.
(Originally featured in Mishpacha, Issue 807)
Oops! We could not locate your form.
>