| Veiled Joy |
Four Dates, One Special Day
| April 22, 2020
The two of us stood under our chuppah, enjoying the wedding we'd planned in just 24 hours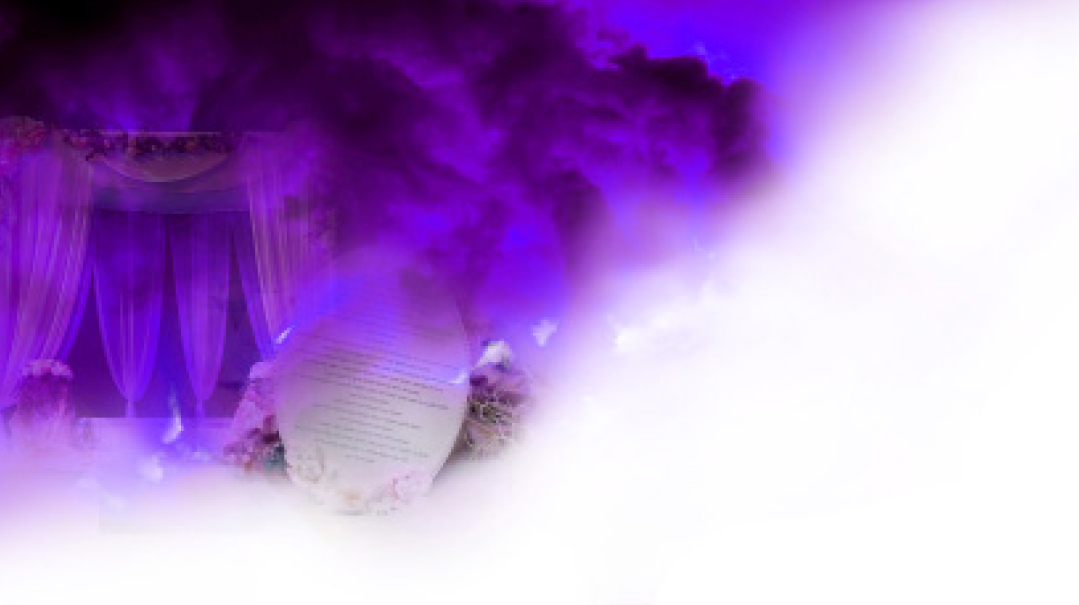 When you get married to the person you love, surrounded by the people who are most important to you, there's nothing that can get in the way of you having an amazing wedding. But if it's the 21st century, definitely livestream it.
Let me back up.
I asked Chayah Rosenblum to marry me on January 10th. She accepted (woohoo!), we set a date — April 5 — and then dove into planning our wedding.
Over the weeks that followed we found a band we liked, a photographer, and a gorgeous hall. Chayah picked out a beautiful dress. We compiled a long guest list, designed our invitations, and sent them out, eagerly awaiting the RSVPs.
I'd never really envisioned my wedding day. But as all of the little details started to fall perfectly into place, my dream wedding quickly became the wedding I was planning, and the wedding I was planning became my dream wedding.
Then things started getting complicated. Mass outbreaks of the Covid-19 virus were occurring around the globe. Israel kept banning more and more countries from entry. Chayah's parents were supposed to fly in a few days before the wedding, so we were obviously concerned. And sure enough, a short while later, an announcement went out that soon anyone coming into Israel would need to quarantine themselves for two weeks. Chayah's parents and sister immediately jumped on a flight so that they'd be here before the new regulations went into effect.
Of course, it didn't end there. The next wave of regulations restricted public gatherings to 100 people, and we realized that we'd need to change our original plan. We decided to make the wedding sooner, on March 30, to avoid further restrictions, and to spread out our 300 guests over the course of our sheva brachott. This way we wouldn't need to give up on a single guest, and we could still have (several) marvelous wedding celebration(s). We had to book a new photographer, but we were able to keep our hall, band, and essential guests.
The date was approaching, and the RSVPs kept rolling in. We visited the hall to see the setup, bought a wedding ring and kittel, and designed bentshers.
But the number of infected in Israel grew exponentially — as did the regulations. Shortly after we'd finalized the menu, the rules of the game changed again. Gatherings were now limited to ten people, each standing two meters apart. What a disaster. All of my newly realized dreams for my wedding day had crumbled.
Feeling discouraged, we started planninged again, this time for the 24th of March, inviting only the most essential people — nuclear family, two witnesses, the rabbi.
Then the rabbi got put into quarantine.
I took a deep breath. And asked my father to be the mesader kiddushin (he'd done it for two of my cousins).
Chayah and I figured that there was little benefit in waiting any longer. Things wouldn't get better soon enough for there to be any relief from the restrictions; they could only get worse. We got to my parents' house in Beit Shemesh on the 18th of March, at around 6 p.m., and promptly began to plan a wedding that would take place less than 24 hours later.
We booked our new hall, Yeshivat Reishit; we contacted the Rabbanut in Haifa to approve our new mesader kiddushin; we asked a family friend to serve as musician; and we asked our new photographer to come five days early. We erected a chuppah in the yeshivah's courtyard, using sticks with clips to hold up my tallis, and decided to host the seudah in the yeshivah's dining room. We had a florist to arrange flowers and the bouquet, but we set the tables ourselves.
And there we were. March 19, 6:45 p.m. The two of us stood under our chuppah, enjoying the wedding we'd planned in just 24 hours.
I can hardly remember what the original plan was. The events that unfolded under Hashem's watchful EEye allowed me to have a chuppah where we could be ourselves; a wedding where I was able to dance with each and every guest — with plenty of room on the dance floor;!; a delicious Chinese wedding seudah; amazing music with each of my siblings playing an instrument at some point (even I played the clarinet under the chuppah); and — with the help of the Internet — many more guests watching this special moment than we'd expected.
I could never have imagined how much nachat I'd get from discovering retroactively how many people tuned in to share in our simchah, how many people dressed up, set their tables, and sent us selfies of them watching my wedding.
Like I said, I can't imagine having had it any other way.
(Originally featured in Family First, Issue 689)
Oops! We could not locate your form.
>