| From My Table |
From my Table: Issue 819
| November 22, 2022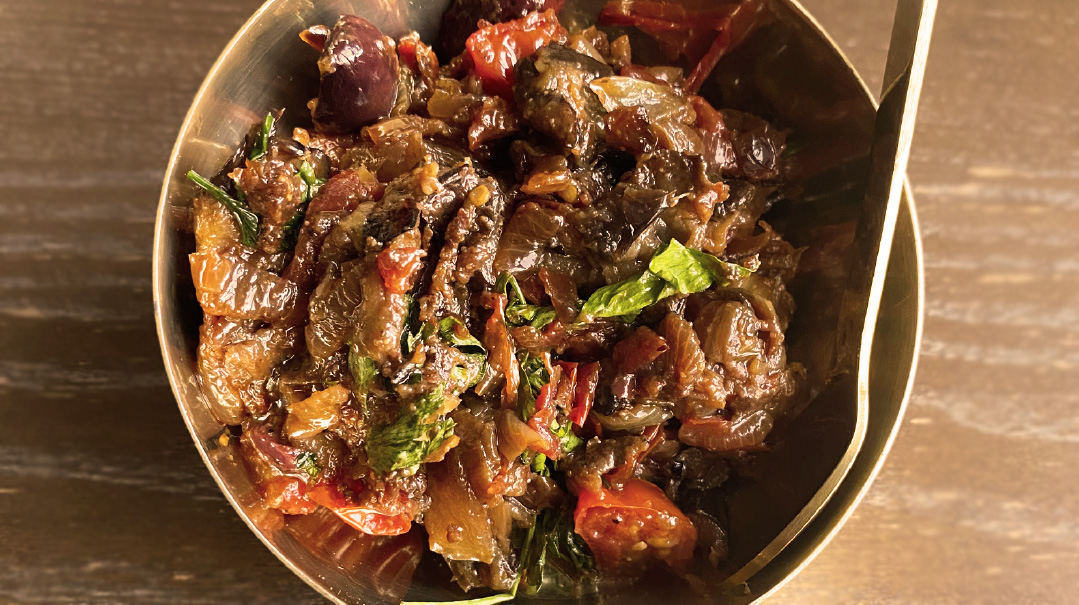 There used to be an excellent and unfortunately short-lived restaurant in Queens called Bedford. It was 2015 and the first time I ate at a nicer restaurant that served sharing style, and to my surprise, it did more for the atmosphere than I'd expected. I was there with family — my parents and grandparents, always good company — but the passing, sharing, and commenting really turned the meal into an experience. That night I learned that approaching my first course differently can make such a difference to the meal.
Years earlier, when I was around eight or nine, my parents brought some shelf-stable olive tapenade and s'chug back from a trip to Israel. My mother brought it out after the challah was cut, and it became a mini course, just the way Israelis have been doing it forever. It was a totally new concept for my family, and a relatively new phenomenon for Americans then too.
By now, however, dips have become such a large part of our Shabbos table culture. They're an icebreaker, a conversation starter, a warm-up for better conversation to follow. They're the opposite of stuffy and pretentious, and I always find that they help make guests feel at home. Actually, when I have guests, unless it's Yom Tov, I rarely serve plated appetizers anymore, because I've seen that an appetizer course with a few platters that get passed around is a lot more appreciated, and more welcoming.
This week, we have a potluck with four of our contributors each bringing a new dip to the table. Plus, each dip has two serving options, so you can cook once and use it in two different ways. So take advantage of the simple tool called dips and turn your table into a sharing experience.
CHANIE NAYMAN
Food Editor, Family Table
Editor in Chief, Kosher.com
Eggplant Olive Dip
1 medium onion, chopped
olive oil, for sautéing
1 medium eggplant, diced
¼ cup Kalamata olives (or scallions), roughly chopped
1 plum tomato, chopped
2 cloves garlic, minced
½ tsp salt
pinch black pepper
chopped fresh parsley
Sauté onion in a generous amount of oil until golden. Add eggplant and sauté until golden. Add remaining ingredients and stir to combine. Remove from heat and add parsley just before serving.
This lasts in the fridge for a week.
Change of Shape
Look out for Japanese eggplant in your supermarket. They're long, skinny, and purple and have a slightly milder flavor. I like using them when I'm serving a dip or salad that calls for sliced eggplant. Unfortunately, there's no way to preserve the beautiful purple color once it's cooked!
(Originally featured in Family Table, Issue 819)
Oops! We could not locate your form.
>