| From My Table |
From my Table: Simple Barbecued Chicken
| August 8, 2023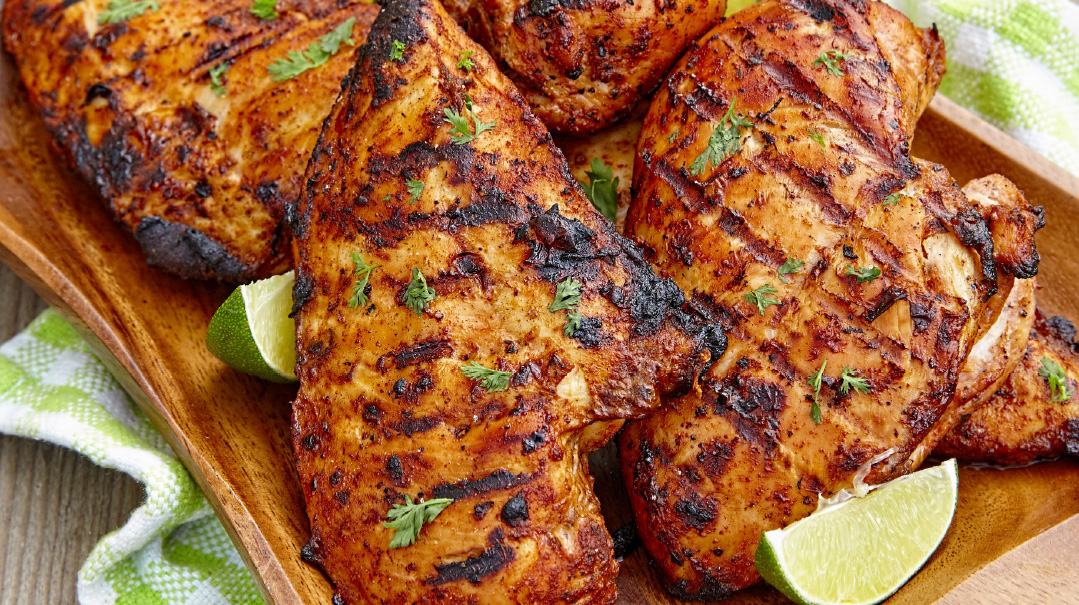 This past year, my birthday fell out on Shabbos. My kids decided to do a Kids with Lids/Tots with Pots version of Man with a Pan. They had no intention of getting written up, and they didn't take on any of the challenges we officially attach to Man with a Pan, but their goal was so sincere that it brought me back to the birth of our Man with a Pan column four years ago.
The husband of our graphic designer, Devorah Cohen, is a rebbe 10 months a year. When the school year was over, he offered to step in to help her make Shabbos. He happens to be savvy in the kitchen, and Devorah's favorite sport is not cooking, so it was the perfect treat for her.
We followed his lead in our subsequent columns, along with the stipulations he set up for himself. He wouldn't ask Devorah for advice, help, or even recipe directions. He called his mother to ask how to make challah, and searched through cookbooks so as not to trigger a wife's natural "I'll just do it" reaction.
My kids had the same drive to give me a break, and I loved the way they galvanized to make such a meaningful statement together. It was a labor of love for them, and they really felt proud of themselves.
I'd like to thank all the husbands and sons who stepped up to the plate to give their mothers and wives a well-deserved break week after week. I hope we can say that we started a revolution of more help in the kitchen, or just of taking notice of the ways our families can chip in to make our lives easier. Sadly, we'll be saying goodbye to Man with a Pan, and welcoming a fun new competition column, Feel the Heat, which is debuting this week. A pair of you will go head-to-head to create two unique versions of one base recipe. Lots will happen along the way, and we can't wait to hear about it!
CHANIE NAYMAN
Food Editor, Family Table
Editor in Chief, Kosher.com
Simple Barbecued Chicken
This is my version of a quick homemade barbecue sauce, but calling it that feels like I'm adding the step of actually making a big batch of barbecue sauce (which would be smart, btw). Instead, I throw the elements of a barbecue sauce into a ziplock with some cutlets and do the same thing again the next time.
¼ cup ketchup
2 Tbsp brown sugar
1 tsp garlic powder
2 Tbsp soy sauce
½ tsp salt
⅛ tsp pepper
½ tsp coffee granules
2 lbs (910 g) dark meat chicken cutlets
Dark meat chicken cutlets really absorb the flavor best because they can withstand a longer, slower grilling time. I flip them regularly to prevent overcooking.
For the Flip
I use two pairs of tongs when I grill to avoid cross-contamination — one for placing the chicken on the grill and one for flipping and taking it off.
Afternoon Recharge
Our mid-afternoon dip into the freezer has been repeatedly to look for the Mehadrin Chocolate Leben Ice-Cream Pops! They're so creamy, soft, and refreshing, and not too sweet, which I really like. As expected, the kids love them!
(Originally featured in Family Table, Issue 855)
Oops! We could not locate your form.
>