| From My Table |
Family Table: From-Scratch Ice Java
| August 22, 2023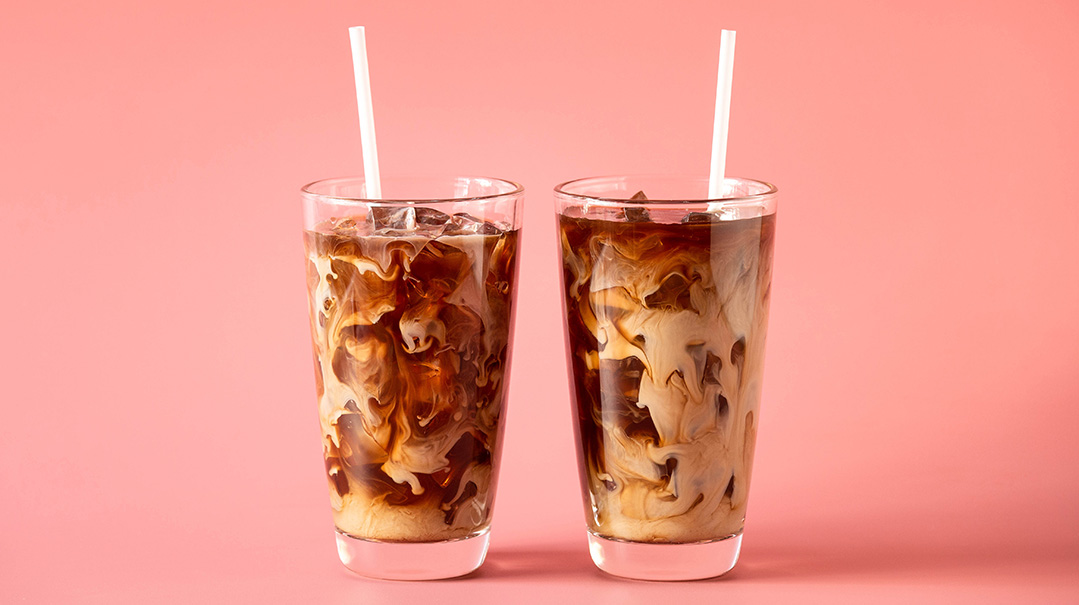 We're going full force in two opposite directions this week. We have the readers who thrive on operating in advance, and there's no deeper chill for them than having a freezer full of Yom Tov food by the end of the summer. Pragmatism is their happy place. Then we have the readers who want to sit by some body of water all day and just savor every last drop of summer they have before they're digging themselves out of a mountain of school emails and texts. (Guess which category I fall into?) Our goal in this issue was to reconcile the two groups, and make sure you all love each other!
I've heard once or twice that seeing other people's round challah pictures in July is kind of stressful to some. So we waited until the end of August before we dipped our toe into these chaotic waters, and now here we are savoring summer and baking big, beautiful, round challos all at the same time.
I've thought about conflicting feelings a bit, and it's interesting. We've all had many moments of feeling happy and sad, excited and anxious, or two other seemingly opposite feelings at the same time. "Relaxed," on the other hand, doesn't cooperate with many other opposing feelings. Yet it can still operate in a fast-paced situation like filling a freezer or spending an extra minute pulling off a last-licks-of-summer barbecue.
This week, you can choose your own relaxation in the form of a fresh take on a strawberry slushy or a new way to twist a round challah. Or you can mix them together for your own refreshing take on relaxation!
CHANIE NAYMAN
Food Editor, Family Table
Editor in Chief, Kosher.com
From-Scratch Ice Java
Having coffee syrup in the fridge is a lot more space efficient and long lasting than storing a big gallon bottle of iced coffee. It's a great shortcut to breakfast!
YIELDS 2 CUPS SYRUP; USE 1 TBSP PER 8-OZ CUP
⅔ cup coffee granules (I use decaf)
1½ cups water
2½ cups sugar
2 tsp vanilla
1 tsp cocoa powder
pinch salt
Place all ingredients in a pot and bring to a low simmer. Simmer for 5 minutes. Let cool, then transfer to a squeeze bottle or a glass jar. When ready to use, add about 3­–4 Tbsp syrup to a 16-oz (450-ml) cup of milk. Add ice cubes and enjoy!
Note: Did you know that Ice Java is caffeinated? I assumed it wasn't, which is why I let my kids drink it! I like that I could use decaf in this homemade version. I'm happy when they drink milk, and if this is what will make them do it, I can live with that.
Instant Gratificoffee
How do you make a cup of instant coffee taste better, you ask?
I did my homework! Add water that isn't quite boiling. Boiling water does draw out the most caffeine, but it also results in a more bitter taste. Hot water that isn't boiling is best for the first 30 seconds of dissolving the granules. After that, you can add boiling water.
(Originally featured in Family Table, Issue 857)
Oops! We could not locate your form.
>