| From My Table |
From my Table: Issue 788
| April 5, 2022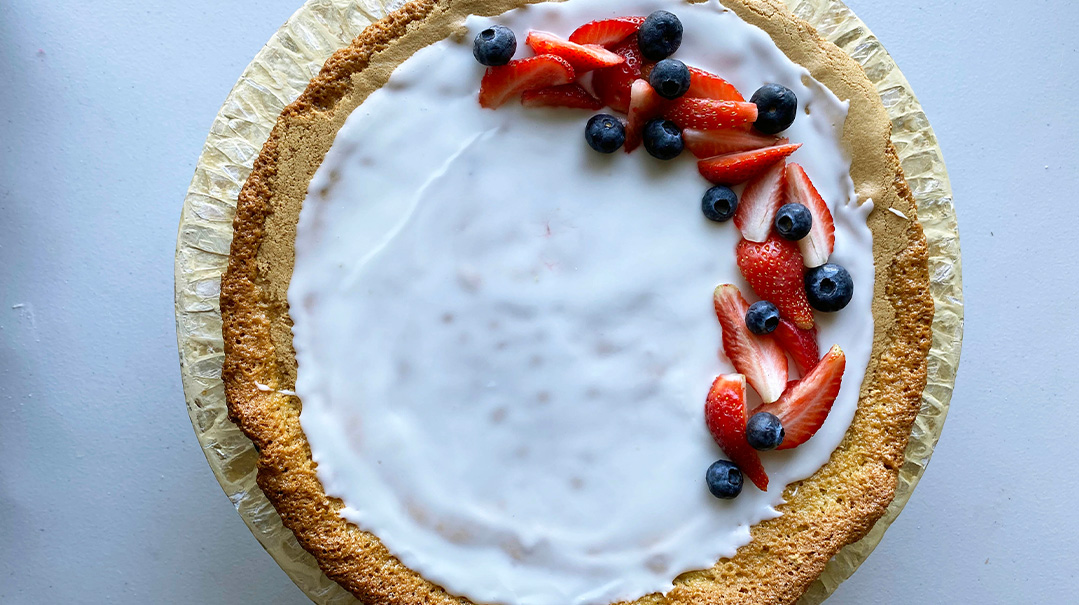 Last year, right around this time, we made an upsheren for my son. In the days leading up to the big event, and even in the moments before the barber came, I knew that with this particular milestone, I would be especially emotional. I stood next to the barber with tissues in my pocket, armed and ready. I had a strategic plan for how I would avoid the Zoom camera setup because I knew I wouldn't be able to get a word out.
But the tears didn't come. In the moment, my son was so excited to be a big boy and to put on his longed-for yarmulke. I fed off of him with my high-pitched-voice excitement, though it's possible that I was just faking it in his honor.
We've all heard and read about how not to dictate feelings for certain moments, and we do this in action all the time — up to and including when we determinedly hold back from telling a child not to cry over something we deem unimportant.
Yet today I suddenly realized that for so many Erev Yom Tovs, and specifically Erev Pesachs, I've been dictating feelings in this very column. I've told you not to kill yourselves in the kitchen, not to feel pressured due to having guests, and barring all, not to stress. I certainly hope my words have had the desired effect, but I know what happens to me when someone tells me to "relax!" when I'm anything but relaxed, and without context, "Don't stress" is actually a form of dictating a feeling.
As much as I hope this Yom Tov comes around the bend with as little stress as possible, I also hope you can lean into the moment and experience whatever it is you are experiencing without too much pressure.
CHANIE NAYMAN
Food Editor, Family Table
Editor in Chief, Kosher.com
Olive Oil Lemon Cake
I developed this cake last year, but I feel like it needed a bit more airtime. It's so soft and moist, and possibly the easiest Pesach cake to throw together. Toppings are 100 percent optional.
2 eggs
1½ cups sugar
½ cup olive oil
¼ cup orange juice
2 tsp vanilla
2 tsp lemon juice
zest of 2 lemons
2 cups almond flour
1 cup potato starch
1 tsp baking powder
½ tsp baking soda
Topping
¾ cup confectioners' sugar
¼ cup lemon juice
Preheat oven to 350°F (175°C). Line a springform pan with parchment paper.
Beat eggs and sugar until smooth, creamy, and pale yellow. Add olive oil and juices. Add dry ingredients and mix until smooth, being careful not to overmix.
Pour into the prepared springform and bake for 1 hour, or until a toothpick does not come out with liquid batter.
For the topping: When the cake is cooled, combine confectioners' sugar and lemon juice and spread over the cake. Top with fresh fruit if desired.
Note: This cake can be made in a 9x13-inch (23x33-cm) baking pan, or two 9-inch (23-cm) squares, or even two tart pans.
(Originally featured in Family Table, Issue 788)
Oops! We could not locate your form.
>