| Hasty but Tasty |
Feel-Good Breakfasts and Lunches | April 26, 2022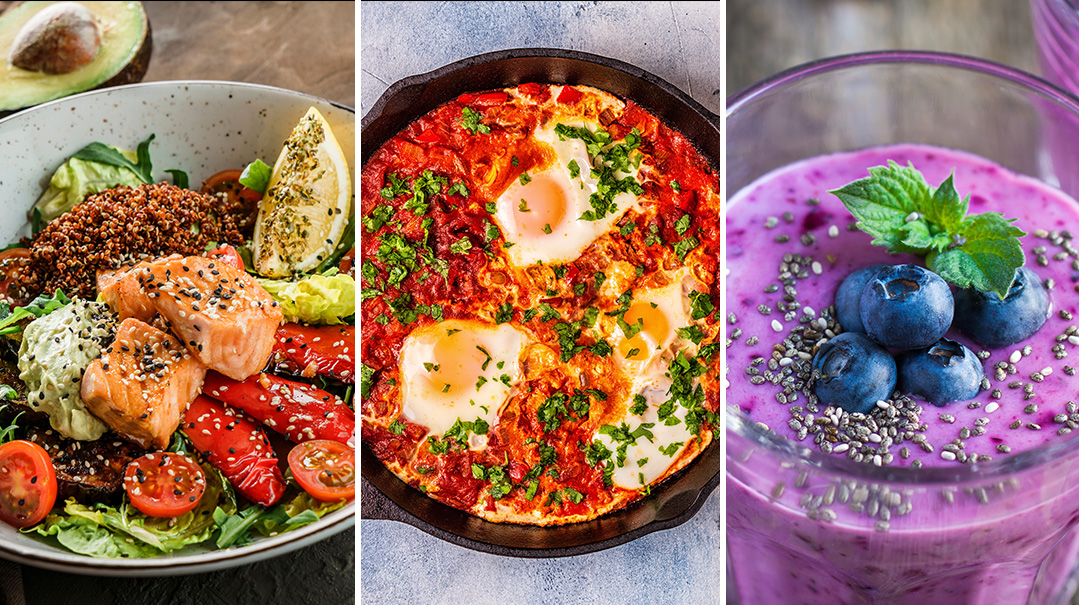 Feel like pampering yourself a little after all the work you put in to make Yom Tov? Take the time to prepare yourself some quick, pick-me-up breakfasts and lunches.
Recipes submitted by
Michal Frischman, Shana Halpert, Chaya Baila Lieber, Chanie Nayman, Rivki Rabinowitz, Hadas Stern, and Esti Vago
Veggie Variety
The Greenest, Briniest Salad
Dice 3 baby cucumbers, 2 stalks celery, and 1 small raw zucchini. Combine with 1/2 cup sliced olives, 2 Tbsp capers (optional), and 1/2–1 cup diced baby pickles. To make it a whole meal, add 3/4 cup cooked chickpeas and 1/2 cup cooked quinoa. Season with 1 Tbsp Dijon mustard, 1 Tbsp maple syrup, juice of 1 lemon, salt, and a drizzle of oil.
Saucy Zucchini
Sauté diced onion and zucchini. Add marinara sauce and shredded cheese, and mix until melted.
Cheesy Zucchini Fritters
Place 2 cups grated zucchini (about 2–3 medium) in a colander. Add salt and toss. Let sit for 10 minutes. Using a clean towel or cheesecloth, drain zucchini. Combine with 2 eggs, beaten; 4 scallions, chopped; 1/2 cup oats, or any flour; 1/2 cup mozzarella cheese; 2 Tbsp oil; 1 tsp cumin; 1 tsp dried oregano (optional); and 1 tsp dried dill (optional). Heat olive oil in a large skillet over medium heat. Scoop tablespoons of batter, flattening with spatula. Cook until bottoms are golden. Flip and cook another 2 minutes.
Quinoa-Salmon Salad
Prepare quinoa according to package directions. Grill veggies of choice. Use salmon leftover from dinner, cut into cubes. In a bowl, place quinoa, lettuce, grilled veggies, and dressing: olive oil, basil, honey, Dijon mustard, 1 cube garlic, and salt. (You can swap rice for the quinoa.)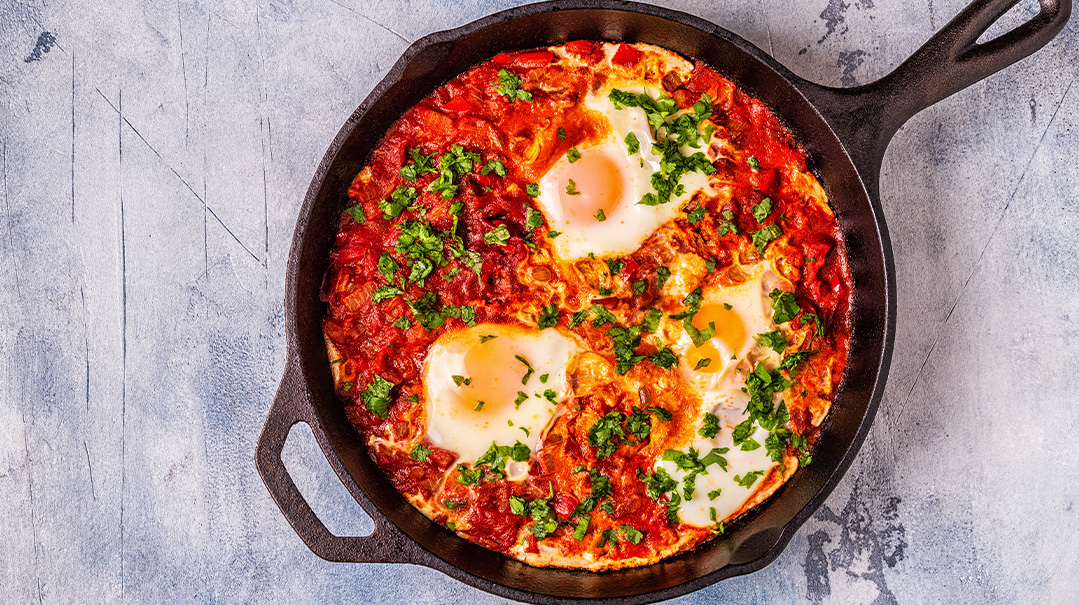 Protein Power
Favorite Tofu
Preheat oven to 350°F (175°C). Drain tofu and press to squeeze out liquid. Whisk together marinade ingredients: 1 tsp dried ginger, 1 tsp salt, 1–2 Tbsp coconut aminos/tamari sauce, 2 tsp Dijon mustard, 1 Tbsp oil, and 2 Tbsp maple syrup. Slice tofu and mix with marinade. Arrange on a parchment-lined baking sheet and bake for 25–35 minutes.
Veggie Scrambled Eggs
Sauté 1 small diced onion. Add 1 diced tomato or red pepper and sauté until soft. Add 2 eggs to the pan and scramble. Season with salt, pepper, and dried parsley to taste, and cook until done. Eat with toast or in a pita.
Shakshuka
Sauté 1–2 onions until translucent in 1 Tbsp oil. Add 5 chopped tomatoes (ideally Roma, but any type will do), 1 diced red pepper, 1 jalapeño (optional), assorted mushrooms, chickpeas for added protein, chopped parsley, dill, and oregano. Season with salt, pepper, smoked paprika, and cumin to your liking. Cook on low for 20 minutes, letting the juices from the tomatoes create a sauce. Add eggs (two per person) and cover. Sauce will thicken. Let eggs cook till yolk is runny and whites are cooked through, about 5 minutes.
Green Shakshuka
Heat a skillet and spray with oil. Shred kale (flowering kale is ideal for this) and let it brighten up for 2–3 minutes. Season with salt and pepper. Make room for eggs and drop two in the pan. Season to taste. Cover and cook until eggs are set but runny, about 4 minutes. Drizzle with hot sauce of your choice.
Saucy Zucchini Shakshuka
Zoodle 1 large zucchini. Sauté lightly and add salt, red pepper flakes, and 1 cube garlic. Add marinara sauce and cheese and mix. Make two wells for eggs. Season, cover, and cook until done to your liking.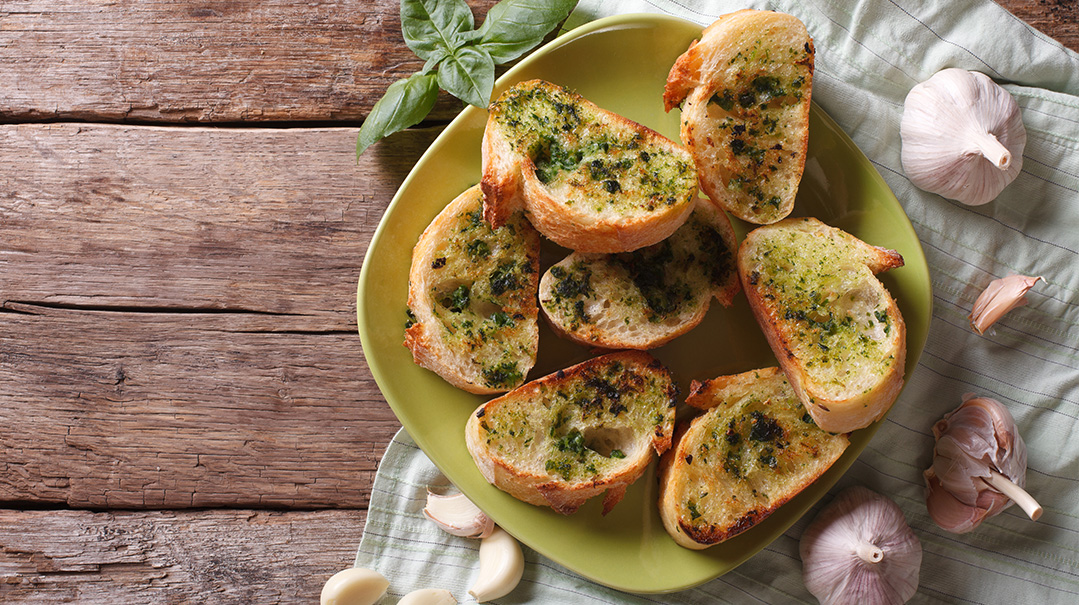 Good-for-you Grains
Savory Granola
Preheat oven to 350°F (175°C). Combine 1 cup uncooked rolled oats, 1/2 cup chopped raw almonds, 1/2 cup chopped raw cashews (or 1 cup of any nuts you have at home), 1/3 cup sunflower seeds, 1/2 cup white sesame seeds, 1/4 cup hemp hearts (optional), 1 tsp cumin, pinch salt. In a separate bowl, combine 2 Tbsp oil, 1 Tbsp maple syrup, 2 Tbsp tamari/soy sauce, and 1 beaten egg. Gently mix together and bake for 20–25 minutes.1/3
Garlic Toast
Toast whole wheat bread, smear a clove of garlic over the surface of the toast, and then smear with butter. Eat as is or top with scrambled eggs.
Cheese and Veggie Panini
Cut a whole wheat roll or baguette in half and spread cottage cheese on one half. Top with diced tomatoes, sliced olives, diced red onion, or whatever veggies you like or have on hand. Spread marinara sauce on the other half and top with a slice of mozzarella cheese. Place the sauce/mozzarella half over the veggies and wrap in parchment paper or foil. Toast in a panini maker or sandwich maker.
Scrambled Egg Wraps
Scramble egg with shredded cheese and scallions. Place in whole wheat wrap and roll up. Pan-fry for a few minutes on each side until toasted.
Cheesy Onion Paninis
Sauté onions with seasoning of choice. Add in shredded cheese until melted. Place in a whole wheat wrap or bread and grill in a panini maker.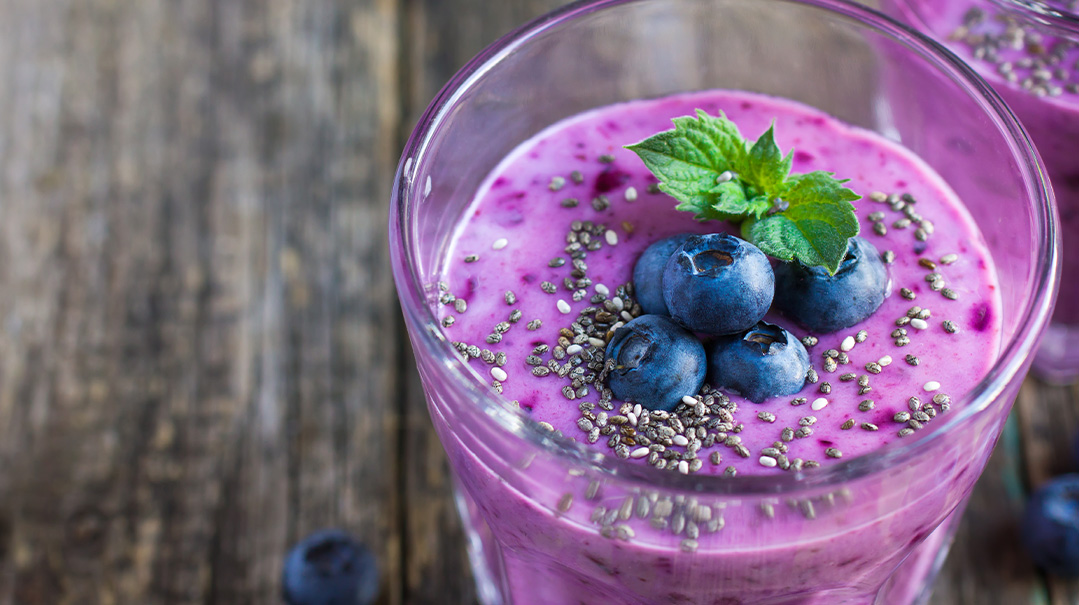 Start Your Day Sweet
Classic Lazy Pancakes
1 banana + 2 eggs — mash, combine, and pan-fry.
Berry Smoothie
2 cups liquid (water, coconut water, nut milk), 1/2 frozen banana, 1.5 cups berries of choice, 1 Tbsp chia seeds, 1 handful spinach, and 1 scoop vanilla protein powder. Blend and top to your liking.
Almond Coconut Balls
1 cup dates, 3 Tbsp ground almonds, 2 heaping Tbsp almond butter or 2 heaping Tbsp prepared PB2, 3 Tbsp shredded coconut, 1/2–1 tsp vanilla, pinch salt, 1/4–1/2 tsp cinnamon. Blend dates into paste, then add the rest of the ingredients. Roll into balls and coat in coconut if desired.
Basic Oatmeal with Add-ins
Boil water and mix with quick oats in a bowl. Add dried cranberries or diced fresh fruit, plus a sprinkle of shredded coconut and a sprinkle of ground nuts, and cinnamon to taste. Stir in some milk or pareve milk. Super filling, super easy, no added sugar!
(Originally featured in Family Table, Issue 790)
Oops! We could not locate your form.
>