| Hasty but Tasty |
Food for a Friend
| January 25, 2022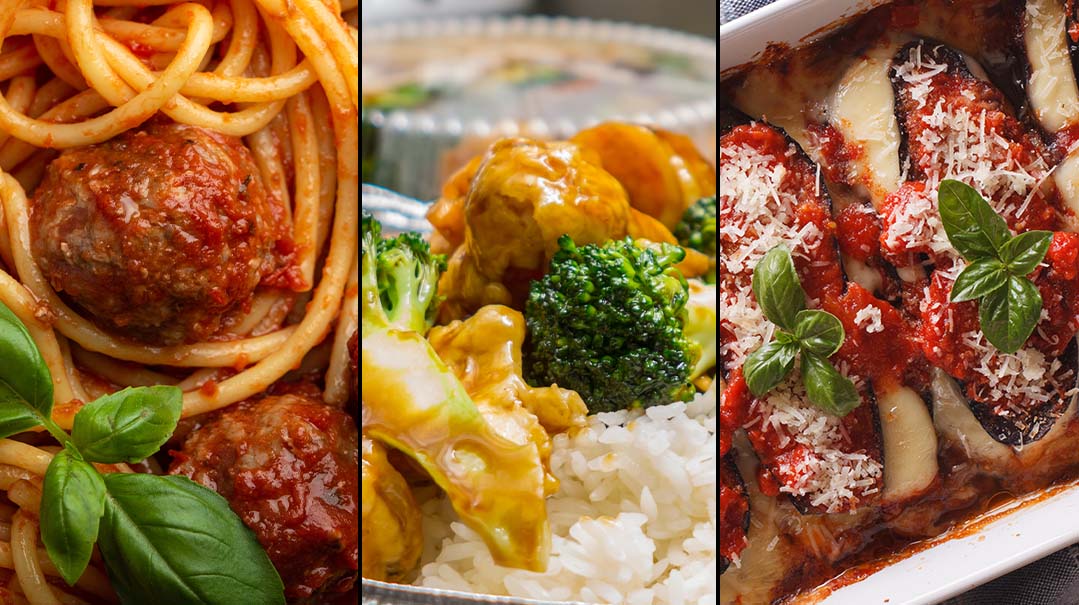 Recipes contributed by Devorah Cohen, Michal Frischman, Shana Halpert, Chaya Baila Lieber, Chanie Nayman, Rivki Rabinowitz, Hadas Stern, and Esti Vago.
Combining the minimal time many women have to cook dinner with our desire to nurture and take care of other people in our lives who can benefit from our food can be quite a challenge! And of course, there are some recipes that are appreciated time and time again, and those are the ones that we focused on here. Here are the ways we've found to feed others, all requiring minimal prep time.
Chicken Basics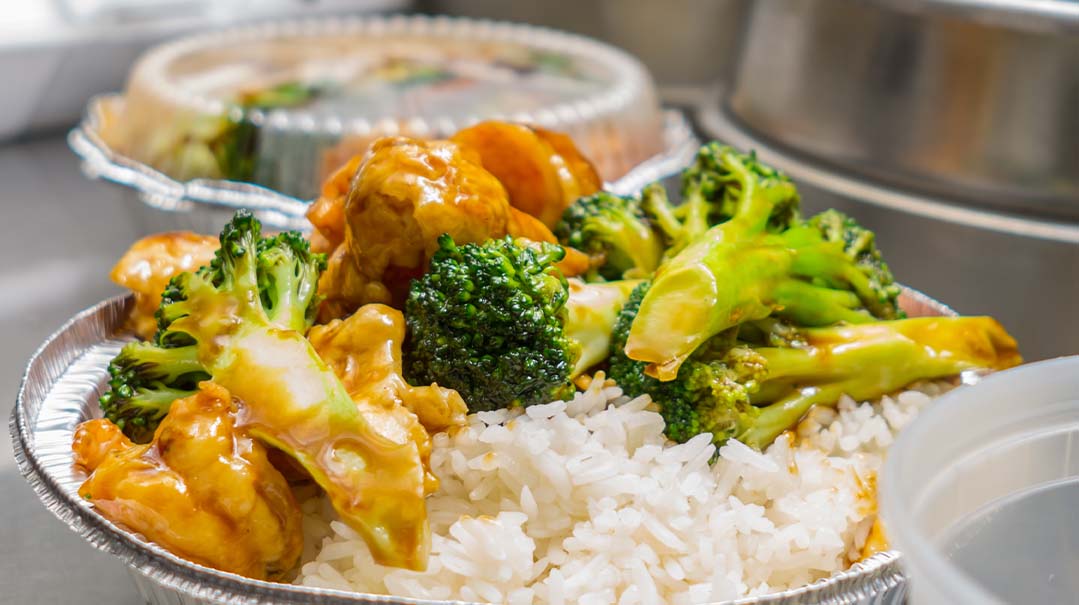 Schnitzel with mock shlishkes and salad
Mix oil with cornflake crumbs, paprika, onion powder, salt, and pepper. Coat chicken cutlets in the mixture, pressing down so the crumbs coat the chicken fully. Spray with cooking spray. Bake at 400°F (200°C) for 15 minutes. For the mock shlishkes: Sauté onions until brown. Add bread crumbs and toast for a few minutes. Mix into cooked spaghetti, bowties, or thick noodles.
Veggie or chicken lo mein
Cook and drain 1 box fettuccini. Meanwhile, sauté mushrooms, peppers, celery, and onions. Add chicken strips if desired. Remove from pan. In the same pan, mix together ¼ cup oil; 2 Tbsp chicken soup mix, dissolved in water; ¼ cup sugar; 1 clove garlic, crushed; ⅓ cup soy sauce; and sesame seeds. Bring to a boil, then pour over the fettuccini and mix well. Add veggies and chicken.
Chicken sandwiches
Long baguettes or wraps, along with schnitzel and grilled chicken options, sent with lettuce, fried onions, and Caesar dressing. For the grilled chicken, marinate in olive oil, Dijon mustard, basil cubes, garlic cubes, and sesame teriyaki sauce.
Whole chicken, salad, roasted sweet potatoes, and pecan pie or chip sticks
Chinese chicken and white rice
Coat cubed chicken cutlets in flour and a little salt and put on the bottom of a pan. Place sliced onions, peppers, mushrooms, and baby corn on top of the chicken. Mix together ½ cup oil, ½ cup brown sugar, and ¼ cup soy sauce. Pour over the chicken and bake covered at 400°F (200°C) for 45 minutes.
Sesame chicken, roasted broccoli, and white rice
Coat cutlets in flour and fry. Mix together ketchup, brown sugar, and water; pour over the chicken and bake.
Crispy chicken, roasted potatoes, and salad
Coat chicken cutlets in mayonnaise and barbecue sauce. Cover in bread crumbs and spray, then bake at 400°F (200°C) for 15 minutes.
Meat Meals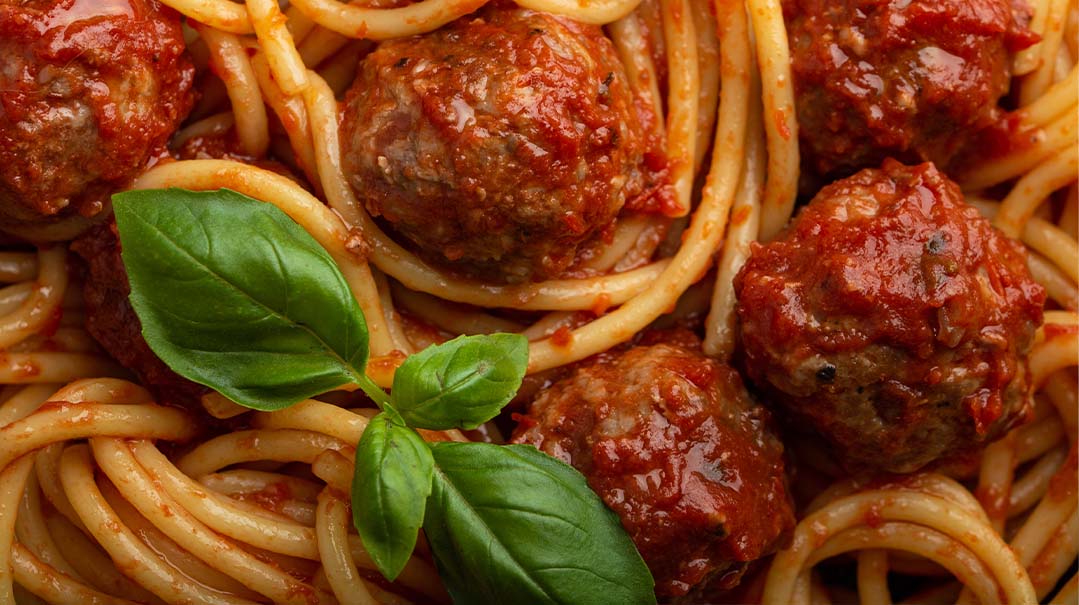 Burgers with assorted toppings
Combine chopped meat, egg, bread crumbs, barbecue sauce, garlic powder, and onion powder. Form into burgers. Cook in a skillet without any oil because it releases its own fat.
Deli sandwiches and fries
Assorted deli, long baguettes, coleslaw, and assorted toppings and dressings in little containers.
Beef and broccoli with soup, salad, fruit, and Ostreicher cookies
Tenderize pepper steak by sprinkling with a little baking soda and mixing it well. Let it sit for a half hour, then rinse thoroughly. Sear in a hot pan, wok, or Dutch oven. Add Mikee's Honey Garlic Sauce and a defrosted bag of frozen broccoli florets.
Spaghetti and meatballs with Israeli salad
Combine 1 egg, 1 Tbsp finely minced onion, and 1 slice of bread wet with water, squeezed dry, and well chopped per pound of ground beef. Add salt, pepper, and a little onion soup mix. Roll into balls. Drop into a pot with simmering sauce — half teriyaki sauce and half Bone-Suckin' Sauce, with a little water if it's too thick.
Meatloaf with potatoes and mushrooms
Mix 2 lbs ground meat, 2 eggs, ½ cup bread crumbs, and 1 Tbsp onion soup mix. Place mixture into a 9x13-inch (23x33-cm) pan and form the meat into a loaf. Place potatoes all around the meatloaf. Top with mushrooms. Pour 1 15-oz (425-g) can tomato sauce over everything, add a little water and pour over the loaf. Bake covered at 350°F (175°C) for 1½–2 hours, until meat is cooked through and the potatoes are soft.
Korean-style ground beef with orzo, cut-up veggies, 

and dip
Sauté minced garlic in a little oil, add 1 lb ground meat or ground chicken and brown, breaking up the meat as it cooks. In a small bowl, mix 2 Tbsp soy sauce, 2 Tbsp brown sugar or honey, 1 tsp vinegar, and ½ tsp ground ginger. Add to meat and cook another 2–3 minutes.
Fish and Dairy dishes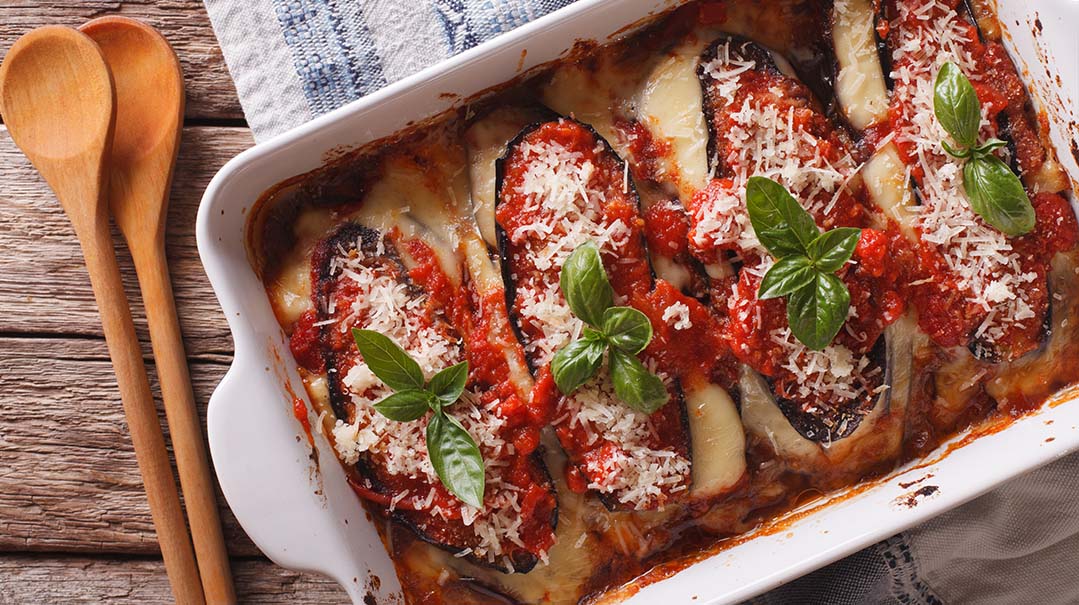 Lasagna
1 8-oz container cottage cheese mixed with 1 egg. Layer marinara sauce on the bottom of a pan. Add a layer of lasagna noodles, a layer of sauce, a layer of cottage cheese mixture, and some mozzarella. Repeat layering: noodles, sauce, cottage cheese mixture, mozzarella, then top with noodles, sauce, and mozzarella. Bake at 350°F (175°C) and uncover at the end to get crispy.
Side of salmon, macaroni and cheese, and salad
Season salmon with salt, dried ginger, Dijon, maple syrup, and coconut aminos (aka soy sauce or tamari).
Eggplant Parmesan
Frozen breaded eggplant, marinara, and mozzarella cheese layered in a pan. Cover and bake at 350°F (175°C) for 45 minutes or until cheese is melted. Uncover and let brown another 10 minutes.
Spaghetti, teriyaki salmon, and Greek salad
For the spaghetti, sauté onions, peppers, and mushrooms. Mix cooked spaghetti with tomato sauce, cheese, and vegetables and bake in the oven, covered, for 20 minutes.
Tuna-noodle casserole and mushroom-barley soup
Mix 1 can tuna with 1 8-oz (225-g) container cottage cheese, 1 cup milk (or water), ¼ cup mozzarella cheese, 1 Tbsp onion soup mix, and ½ tsp pepper. Mix with ½ lb (225 g) cooked noodles (ziti or shells). Sprinkle bread crumbs (flavored works great) on the bottom of a pan and pour the tuna-noodle mixture on top. Top with more bread crumbs. Bake uncovered for 30–40 minutes.
Poke bowls disassembled
cubed Salmon, rice and/or quinoa, roasted mushrooms, cubed avocado, cubed cucumber, julienned carrots, and two dressing options.
(Originally featured in Family Table, Issue 778)
Oops! We could not locate your form.
>