| Family Room |
Accessorize Your Home
| May 20, 2020
More than ever, the roof over our heads is a source of great refuge and safety. Overnight, the spaces that were accepted for their structural obviousness are now symbols of global kindness, as we isolate for the greater good

W
riting about home décor while there is a global pandemic feels as dichotomous a union as I can think of. The streets are eerily silent, and the news, daily, brings more unsettling updates. The routine we'd taken for granted has skittered to a halt; and while a few short months ago, our days were spent frenetically, now, time passes like the metaphorical tortoise to the hare.
More than ever, the roof over our heads is a source of great refuge and safety. Overnight, the spaces that were accepted for their structural obviousness are now symbols of global kindness, as we isolate for the greater good. In my home, rooms have taken on multiple purposes, showing chameleonic capabilities I never would have thought possible: the dining room table is also the arts-and-crafts station, the snack corner, and an unceremonious dumping ground; the homework room is now an art room and my personal office; the playroom-cum-storage room-cum-treadmill spot is haphazard in the way only a well-lived room can be.
Our heads are littered with more thoughts than ever, and there are dualities in our to-do lists: errands have lessened, we are focusing on positivity, stillness, and gratitude; yet traffic at home is more congested than ever, requests for "Mommy" are on a loop, and personal time is minimal, if at all.
Quite possibly, interior design checklists might feel like the aspirations of a bygone era. Or, as we stare at the same four walls, we might finally decide to tighten the hinge that keeps the cabinet door swinging open. Here at Family Room, we thought that smaller ideas that promote increased functionality and organization might be a wonderful antidote to the cluttered to-do list in our brains. Perhaps completing subprojects in a period riddled with anxiety will fill us with a modicum of peacefulness.
Maintenance — maintaining the efficacy of our homes, whether in routine, structure, or functionality — because oftentimes, the ability to maintain status quo is the greatest gift of all.
Rivki Rabinowitz
Editor, Family Room

I have recently become fascinated with artwork made from pressed flowers. It combines natural beauty and nostalgia for a result that is emotive yet soothing. I would love to have a series (or even just one!) hanging, catching sunlight.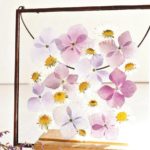 HERBARIUMBOUTIQUE
$36, Etsy.com
My design mantra: The details are not the details; they are the design. This light switch, like jewelry for your wall, personifies that.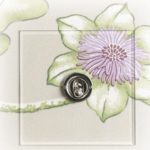 THE INVISIBLE LIGHTSWITCH RANGE
Price upon request, Forbesandlomax.com
Finding unique pieces for my home is a favorite pastime, and they often pay homage to different eras. Right now, I've been sourcing interesting wall clocks; I make sure to pair these classic pieces in a current space so they feel fresh and ironic.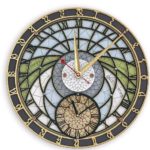 ASTRONOMICAL WOODEN WALL CLOCK
$84, Amazon.com
Dried grasses and florals are dominating the flower shops, and — plot twist! — that includes more than just pampas grass! These preserved amaranth buds have caught my eye — ethereal and striking.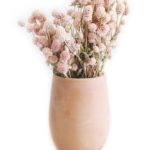 AIR DRIED GLOBE AMARANTH
$20, Afloral.com
(Originally featured in Family Room, Issue 004)
Oops! We could not locate your form.
>