| Family Room |
The Interior of Design
| January 8, 2020
Question: I'm building a new home and love a modern and dramatic look. My sisters are telling me that so many versions of modern design look similar. How can I implement a modern vestibule but with a fresh take?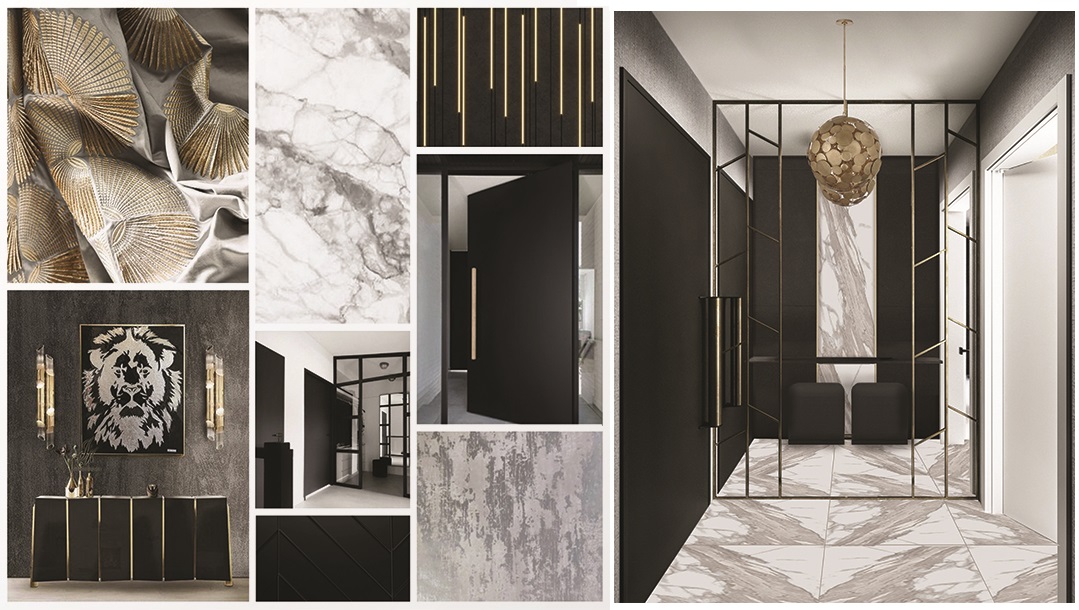 Blima responds:
Modern decor is not simply about minimalism and monochrome. In this space, I thought saturating the entryway in dramatic black would feel unique and warm, but not lose any of the impact that is characteristic of modern design. The striking details and seamless transitions create afresh perspective, and the wash of black provides ana nchor to a room that is often used just to get to the next one.
Why this works
Combining practicality and beauty is always a design coup: here, the wall-to-wall mirror enlarges the space and serves a pragmatic purpose.
Using Calacatta marble as a feature wall and fl oor injects the space with timelessness and drama; pairing it with warm gold accents creates a warmer overall tone to the entrance. Accentuating thin lines keeps the space refined and bright.
Blima Ehrentreu is the founder and principal of The Designers Group, with offices in Toronto, New York, and Miami. The firm specializes in residential and commercial projects and is committed to providing unique designs and impeccable service. Its diverse portfolio of projects and many happy clients are a testament to the quality of its work.
Oops! We could not locate your form.
>