| Off the Eaten Path |
Paris — Up the Siene River
| November 1, 2022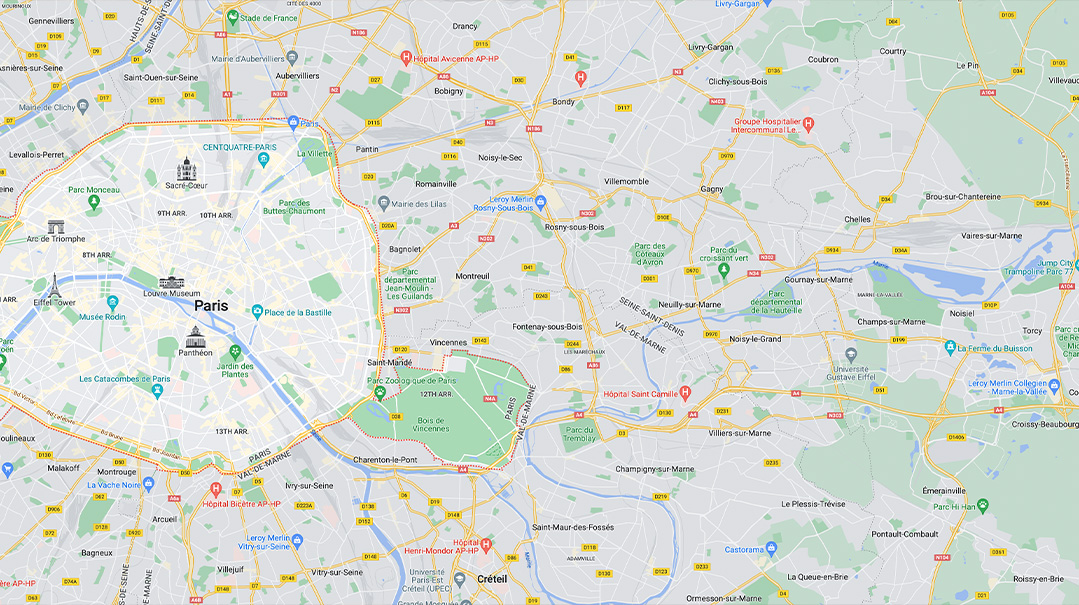 I spent much of July in France, where I had the opportunity to work for a phenomenal cruise company, Kosher River Cruises, doing cooking classes. We arrived in Paris from Nice (see last edition of "Off the Eaten Path" for more on that) the night before the cruise. We're lucky to have great friends in Paris, so we arranged to stay with them overnight.
Touring the Paris Eateries
Early the next morning, we headed off to do a small food tour of the local kosher markets. Our first stop was the Hypercacher, a large supermarket chain, where I strolled down the aisles looking for exotic foods to sample. In addition to the standard products that you can find in the US and Israel, I found some smoked tuna and burrata cheese, which I rarely see in New York. The supermarket had a large wine section, as well as a huge cheese department. Roe, caviar, and foie gras are sold in many kosher supermarkets and grocery stores throughout France.
Our next stop was the Charles Traiteur Bakery (there are several throughout Paris), which had a large selection of pareve pastries.
Afterwards we met up with some fellow cruisers for brunch at a dairy café, The Reserve, where just about everything is made with butter. The pastries were incredible, and each was a work of art. The café also offers a large specialty cheese section to choose from.
Even though it wasn't our first time in Paris, we still wanted to do a quick stop at the Eiffel Tower to take some photos, and we also made our way to the Champs-Elysées to take a picture of the Arc de Triumph. Finally, we headed to our river boat, which we called home for the next week.
On the River
So what is a river cruise? In contrast to a large ocean cruise ship, a river cruise boat has only about 50 cabins, giving it a more intimate feel than an ocean cruise. Since it sails on a river as opposed to an ocean, the ride is very smooth, not choppy. It's generally quiet and very relaxing (although there are still many activities one can do aboard ship).
Our scholars in residence were Dr. Henry Abramson, Dean of Touro College, and Rabbi Irv Elson, a retired chaplain and captain in the US Navy, with me doing the cooking demonstrations on local cuisine. The entire ship was kosher, as our program had taken over the entire ship. There were daily minyanim and shiurim, as well as daily tours. The tours were led by local guides and supplemented by Dr. Abramson, who gave us a Jewish perspective.
The crew also included David Lawrence, who has been in the travel industry for over 25 years, and David Kraus from Prague, an expert in European Jewish travel. The executive chef, Malcolm Green, who has worked on cruise lines all over the world, created a full delicious buffet — incorporating international cuisines and local food — at every meal.
Among the stops we made were Le Havre, Rouen, and Honfleur.
Le Havre: Le Havre was the destination of choice for Jews migrating from Bordeaux in the early 1700s as the 14th-century decree of expulsion from France began to wane. King Louis XIV attempted to restrict immigration only to Portuguese Jews, i.e., those whose ancestors were forced to accept Christianity during the Spanish and Portuguese Inquisitions, but by the middle of the 19th century, Le Havre boasted a thriving Jewish community.
Rouen: A highlight of our trip was the medieval Jewish quarter of Rouen, a major Torah center during the 10th to 13th centuries. In 1976, the parking lot of a major municipal center collapsed during renovations, exposing the foundations of a building that was later identified as the yeshivah of Rabbi Shlomo ben Meir (Rashbam), a commentator on the Tanach and Talmud who was also the grandson of Rashi.
Honfleur and the Normandy Beaches: Honfleur, at the mouth of the Siene River, is the gateway to the Normandy Beaches, famous as the site of D-Day — the Allied invasion of Europe that marked the turning point of World War II. Our trip culminated in a visit to the landing sites and discussions of the disproportionate role that Jews played in the Allied efforts, from the Jews in the very first boats to hit the shores under heavy fire from Nazi defenders to Jews working to decipher German signals in England, to Jewish musicians who dedicated their efforts to promote the war effort.
I found the day to be very moving on a personal level, especially when I saw all the Jewish graves at the military cemetery.
River cruises are a great option for convenient touring, as you're essentially on a floating hotel (you unpack only once!). We made great friends while enjoying a fabulous vacation.
Tip!
Always allow yourself an extra day or so of travel time before a cruise in case you get delayed! Also, this will give you some extra time to tour your port city (in our case, Paris).
(Originally featured in Family Table, Issue 816)
Oops! We could not locate your form.
>