| Off the Eaten Path |
Northern California
| February 22, 2022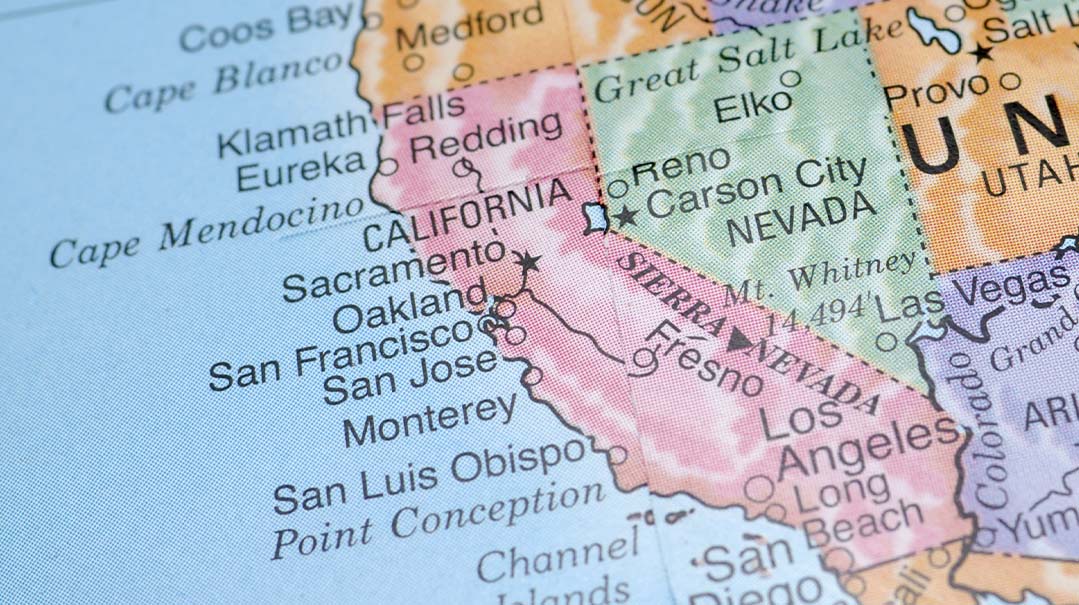 I've been to California many times over the last 30 years, since it's the typical layover while flying back and forth from New York to Australia. I've had the opportunity to explore the Los Angeles hospitality, beautiful beaches, and creative culinary experiences on past trips.
This recent trip to Northern California for a law conference my husband attended, however, took us to a completely different part of the state. The coastal scenery, cliffs, ocean views, and giant trees really blew my mind. I've seen most states in America, but this was a totally different vibe!
Napa Valley
Although we were based in San Francisco during the week, we spent our first day in Napa Valley. Gabriel Geller of Royal Wines had put me in touch with a local winemaker and owner, Ernie Weir of Hagafen Cellars. Our drive was a little more than an hour from San Francisco, and we enjoyed seeing the small towns and rolling hills along the way. As we neared Napa Valley, we saw vineyard after vineyard of grapes growing in the area's perfect microclimate.
We spent several hours with Ernie touring the distillery and walking around the vineyards. Ernie showed us an area that was burned down several years ago and explained how they're working to replant it and restore it. Then we sat down to a delicious wine tasting; one of my many favorites was the Brut Cuvée, a delicious sparkling wine.
After our tour of Hagafen, we explored Napa Valley, which has so many outdoor activities, including biking, hiking, and hot-air ballooning. Later in the afternoon, we headed back to San Francisco to take a ferry across to Alcatraz for a self-guided tour of the former prison. We also walked around the delightful seaside tourist area of Fisherman's Wharf, where we enjoyed the view of the sea lions (they love to lounge around on the docks of Pier 39 and take in the sun!).
Exploring San Francisco
During the week, I had the chance to meet up with Susie Fishman from Meetmykneads. Susie has developed a line of kosher spices and challah toppings, and all profits go to address food insecurity on college campuses. I invited her to join me at Covenant Wines in Berkeley, where owners Jeff and Jodie Morgan invited us for lunch and some wine tasting.
We decided to prepare our palates with a morning driving tour of the San Francisco hills, starting with the famous Lombard Street. With eight hairpin turns, it's often called "The Crookedest Street in the World." Next up, driving off a cliff on Filbert Street brought out some screaming reminiscent of schoolgirls on a roller coaster. We waved goodbye to the cheerfully painted Victorian houses and made our way across the Bay Bridge to visit the Covenant Wines tasting room.
Our warm hosts welcomed us with a sumptuous lunch of hearty chicken soup and a fresh local garden greens salad, finishing with local artisanal chocolate. Jeff and his winemaker, Jonathan Hajdu, shared the history of Covenant as they gave us a tour of the production facility and a taste of several wines from their impressive lineup, expertly pairing the wine to every plate and palate.
Our adventure continued across the Richmond Bridge to the rustic elegance of Mill Valley. As a counterbalance to our lunch, Susie showed me one of her favorite walks through an enchanting redwood forest alongside a quiet creek. These majestic giant trees, which can grow as high as 350 feet, serve as a reminder to breathe deeply and appreciate nature.
On our return to San Francisco, we stopped to take postcard-worthy photos of the iconic Golden Gate Bridge from the Moore Road Pier near Cavallo Point. This windy spot offers incredible views of the bridge as well as the San Francisco skyline. We completed our tour by crossing the Golden Gate Bridge, waving hello to the Pacific on our right, with great views of Alcatraz on our left.
There is a lot to see and do in San Francisco, and we enjoyed exploring and enjoying the city's fabulous weather and stunning scenery. We had the opportunity go on some beautiful hikes at Lands End and Huddart Park.
Palo Alto
We are lucky to have friends in Palo Alto, and we spent a beautiful Shabbat in that community. Palo Alto boasts a day school, a girls' high school called Meira Academy, and the Shalem School for high school boys. Further, there is a kollel, called the Jewish Study Network, which rents space at the massive Jewish Community Center. Under the direction of Rabbi Joey Felsen, three different kosher restaurants — Holy Sushi, The Ma'lawah Bar, and Caffe Mediterraneum — have opened up on the JCC campus.
Rabbi Felsen, who moved to Palo Alto over 20 years ago to start a kollel, rented the JCC's (nonkosher) cafeteria last year and transformed it into the Kosher Food Oasis, filling a huge need in the community. Business travelers to Silicon Valley now have several options of gourmet kosher food for themselves and for the executives that they meet.
We really enjoyed many aspects of Northern California, but our favorite was spending Shabbos with friends in Palo Alto! Each area of the US is so unique, and this was another stunning notch in our travel belt.
Kosher Food Options
Knowing that San Francisco boasts four kosher eateries, I was very happy not to shlep the Betty Crocker! I packed plenty of snacks for our plane rides and daily car trips, but I knew we'd be okay for meals.
At Sabra Grill, a glatt kosher restaurant located in Chinatown, we ate schnitzel and shawarma in a pita with all the fixin's. It was so nice to have a hot meal at the end of a long day of touring.
Hummus Bodega has incredible hummus bowls with breaded cauliflower. We also tried their malabi, which was outstanding.
Limonnana, located in the downtown business area, offered shawarma and your typical Israeli fare.
At Frena, a dairy and pareve bakery with an Israeli twist, we feasted on brick-oven calzones stuffed with sabich or open-faced calzones filled with shakshuka every morning.
(Originally featured in Family Table, Issue 782)
Oops! We could not locate your form.
>