| Off the Eaten Path |
Boca Raton, Florida
| May 3, 2022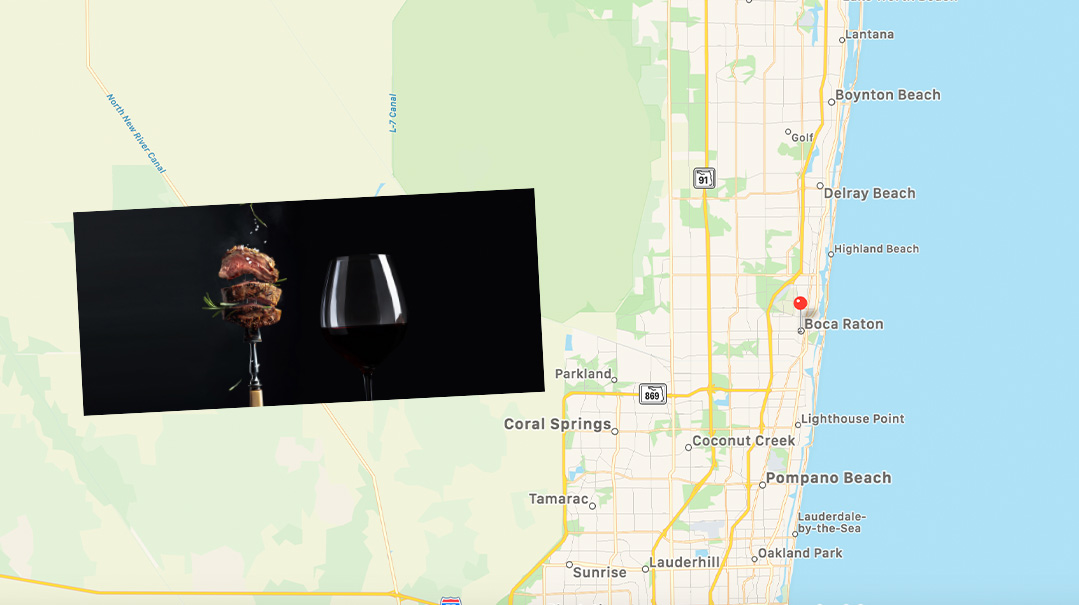 I love sharing all my travel adventures with my Mishpacha readers! This past winter I found myself in Boca Raton twice for culinary events. My family joined me for Shabbos for one of them, and we had the chance to explore a bit.
I've been to Florida many times and I thought I'd seen it all, but when I did some Google searches for Boca Raton, the Morikami Museum and Japanese Gardens came up. None of us had ever been there, so we spent a few hours on the beautiful grounds, learning all about different flora and fauna. We took stunning pictures with lakes in the background, and enjoyed the bonsai trees, some of which were several hundred years old!
Boca has some serious eateries these days. With the community growing ever more quickly, there's been a veritable kosher food explosion in the area. I managed to eat at several delightful restaurants, which you can enjoy with me virtually.
Carmela's: With plenty of indoor and outdoor seating at this dairy restaurant, we chose to eat outdoors. We sampled a good portion of the delicious menu, enjoying pasta, pizza, sushi, and fish. I loved the Tuna Tower and Tuna Ahi Nachos, which were layered with spicy tuna, pico de gallo, roasted corn, kimche, and spicy mayo on fried wontons. I'm dreaming about them still.
Roadhouse: I did a cooking demo at Roadhouse, and then was joined by fellow food blogger Esty Wolbe of Cookingwithtantrums and I Don't Cook But I Give Out Recipes fame. We sat at the outdoor bar and watched the chef whip up some mouth-watering cocktails and appetizers. We tried the Trifecta, a flatbread rubbed with garlic and topped with roasted mushrooms, and the Pico De Carne, layers of meat and avocado topped with pico de gallo. I was in heaven — it's my favorite kind of food. The fried cauliflower was insane, and I loved the Lemon Pie-Tini, since I'm partial to lemon-flavored anything.
Bao: A Pan-Asian restaurant that takes its name from these Asian hand-held hamburgers, which are steamed buns filled with protein and served with flavorful sauces and vegetables. The restaurant not only offers the traditional Chinese food that kosher restaurants have been serving for years, but also has bao buns, which are Korean, and pad Thai, which hails from Thailand.
Rave: A pizza and sushi store located in the same plaza as the other restaurants. As it only has a small area for outdoor seating, people generally pick up their food and take it home. We enjoyed the magnificent cheesy bread, a pizza base with garlic, cheese, and Parmesan cheese. We ate it fresh out of the oven, right at the store.
Oak & Ember: This is an upscale steakhouse that I've been to twice before, and I was impressed each time. The prices are reasonable, while the taste and quality is exceptional. I tried a cross-section of all the dishes, and each item was beautifully presented and tasted incredible. I especially enjoyed the Liver Mousse served with cherry gelee, parsley salad, and crostini. (I've been known to order a second portion…) The restaurant also has a wine cellar by Herzog Winery that keeps the wine at the perfect temperature. Not all restaurants pay such attention to detail with their wines!
Oak & Ember has held some specialty evenings, and I was lucky to attend their Indian Night. I love Indian food and always look out for kosher Indian restaurants. Most of them are dairy, so it was nice to have a meat cuisine. The samosa on a bed of chana masala with mint chutney reminded me of my trip to India (shout-out to Miriam Schreiber's Legacy Tours!).
All in all, kosher Boca today is a delight to the taste buds!
(Originally featured in Family Table, Issue 791)
Oops! We could not locate your form.
>