| Off the Eaten Path |
On the Go
| January 18, 2022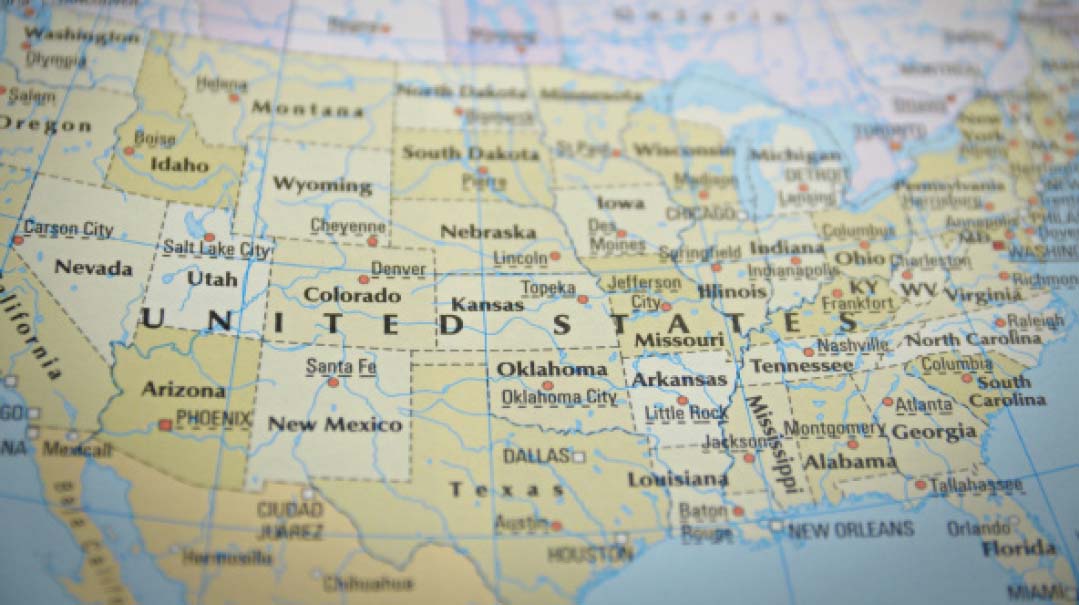 Over the past two years, with overseas trips largely curtailed, I've literally been from sea to shining sea, as exploring the US has become my corona project. (I already know how to make sourdough, so I needed something else!) That's why these Off the Eaten Path columns have morphed from globe-trotting adventures to road trips.
Without further ado, here are my travel tips for road trips with family, culled from personal experience.
Pack Like a Pro
What does one need for a road trip? After planning routes, itineraries, and hotels, all that's left is figuring out what to take along.
When traveling by car, you can fill your trunk with Betty Crockers (both meat and dairy), boxes of food, an ice chest, Gefen noodle soups, plasticware, and snacks galore. I also pack a bag of food for the car, which stays separate from all the stuff we throw in the back, so we can eat without having to pull over and open the trunk.

When flying, always check with the airline about baggage allowance. I've started packing a suitcase scale to be on the safe side. 

Extras: I always bring a can opener, some sheets of aluminum foil, disposable quart containers, ziplock bags, paper plates, paper towels, and a sponge or two. Of course, I can purchase all of these items on the go, but if I already have them at home, why spend money on the basics while traveling? 
Betty Crocker Sample Menu
Breakfast: Waffles, pancakes (bring mix along with you), shakshuka, omelets. (You can bring tomato sauces from home. Transfer them to plastic containers, freeze them overnight, place in a ziplock, and pack them in a suitcase. Osem makes small plastic containers of shakshuka, which I freeze.)
Lunch: Frozen pizza, grilled cheese.
Dinner: (I freeze these in advance) Spaghetti and meatballs; pepper steak, ramen noodles, and broccoli; gnocchi with meat sauce; and even frozen breaded chicken cutlets. You can buy oil at Walmart and fry your chicken cutlets for fresh schnitzel!
Food Options
Depending on where you're going, the kosher food options will vary. We bring our Betty Crockers on any trip to a destination without a kosher restaurant. A few days in advance, I prepare some frozen meals that can easily be heated up. Before we leave, I wrap the food in foil, place it in a ziplock (so it doesn't get messy if it defrosts slightly), and then place it in a freezer bag. 
I love scouring the local supermarkets for items with a hechsher. You'd be surprised what you can find! While driving through Montana, we found a frozen pizza brand that's also sold in Gourmet Glatt. I've also picked up frozen cinnamon bun dough and baked fresh rolls for breakfast in the Betty Crocker the next day. I often find items that I don't see in my local supermarket in New York, which is so much fun. That's how I learn about what the locals eat! I learned about poke in Hawaii and green chiles in Santa Fe, New Mexico.
The two things that are hard to get when traveling far from any Jewish community are cheeses and meats. Cheeses can be packed in a suitcase, even when flying by plane. The baggage compartment is very cold, and frozen food will stay frozen. I've taken frozen meats all over the country in suitcases. 
Cost versus Convenience
Another option for meat is to find a website that delivers frozen kosher meat. I used Primenosh.com, for example, to have meat delivered to Savannah, Georgia, this past summer.
I've also started using Instacart. It's a super convenient way to access food in the area you'll be traveling to. It services Costco, CVS, Walmart, Walgreens, Shoprite, and so much more. You can avoid traveling around looking for a grocery store this way and just focus on your vacation. 
When I first started traveling, I used to buy anything I saw with an OU, but I soon realized that I was spending unnecessarily. Now I just buy the basics, like eggs, fruits and veggies, chummus, and potato chips! 
Keep This in Mind!
If you're traveling over Shabbos and renting an AirBNB, remember to pack Shabbos necessities such as a Kiddush cup, candles, and Havdalah supplies.

Rest stops and airports often carry plenty of kosher snacks. Most of them will have hard-boiled eggs vacuum packed with an OU, as well as yogurts, chummus, crackers, cookies, granola bars, and even pickled vegetables.

Flying with kids: being Australian and living in New York, I've become an expert at packing for the 24-hour plane trip. Even for shorter trips, I always pack a change of clothing in each carry-on. You never know when someone can spill something from turbulence or your seatmate will knock over your drink. Having the bag of clothing has saved us a few times when our connecting flights have been missed going to Sydney and we had to be put up overnight in California. 

When my kids were much younger, I always packed a large ziplock bag of cooked elbow noodles, tuna, and bagels. We also made sure to have tons of snacks. I love the melba toasts that come in a box with small individual packages of crackers, and I pack cheeses in insulated foldable bags. I always pack mini cereal packs, which are great for when the kids are hungry on a plane.

Always bring Band-Aids, Vaseline, a ziplock bag filled with assorted plastic cutlery, and extra bags.
(Originally featured in Family Table, Issue 777)
Oops! We could not locate your form.
>