| Family Living |
Far-Away Celebrations
| April 27, 2021
"They'd felt so helpless by not being able to join our simchah and now they had something tangible they could do for us"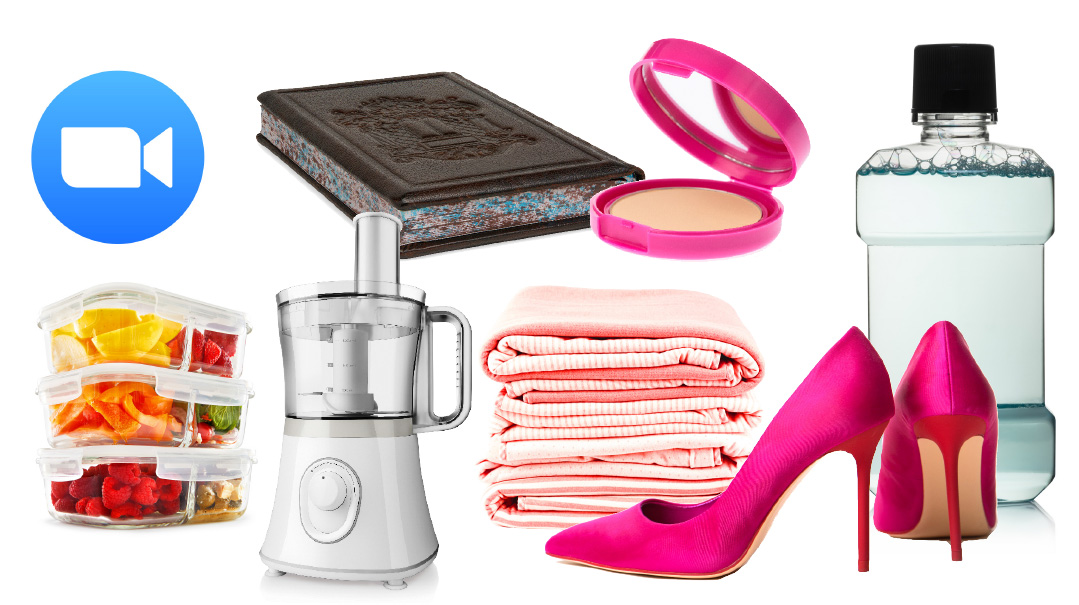 With wedding season upon us, we want to know how your family deals with long-distance simchahs. When travel restrictions, cost, or other logistics get in the way of everyone's physical presence at a simchah, what do you do? Sure, there's Zoom, but there's only so much it can do for a party!
Here's what you had to say:
One thing that I find overwhelming about Zoom is keeping track of who's in a meeting.
When I attend a Zoom simchah, I try to take screenshots of the room, the participants' list, and the mazel tov comments in the chat so the baalei simchah can see it later if they didn't record it or just want to see who "came."
—Chaia F.
When I had a baby in Israel, my family across the ocean was very upset that they were unable to fuss over us. So they took care of us in the only way they could — by feeding us! My family had meals delivered from local restaurants, and they kept it up for a full month! We felt their love the entire time.
—Esti M.
We made a bar-mitzvah and prepared beautiful "kiddush" packages, including mezonos and l'chayim, a copy of the pshetel, and a printed Minchah-Maariv booklet with our son's name on it, for our family and friends who could not attend.
—Faigy Grossman
We weren't able to join our nephew's out- of-town chasunah. Usually the extended family, all the aunts and uncles, make a joint family sheva brachos. This time instead of spending money on that, we joined together and bought the young couple a very practical Bosch food processor and mixer, with all attachments. They were delighted.
—Debby Weisbart
For my grandfather's birthday, all the family members sent in a one-minute video which we then compiled into a long video that we all watched together over Zoom. It was so nice to see cousins who don't usually make it to things like birthday parties!
I've been using (and abusing!) Amazon to order something thoughtful for a friend or baal simchah just to show I'm thinking of them. It's especially fun to send several items (you can coordinate with several family members) so the recipient has lots of boxes at their door to open. You can even send food treats on the day of the simchah — think milk shakes and sushi!
—Chanie N.
We made a chasunah during a time that many family members weren't able to travel in for the occasion.
When we sent out our invitations, we added the following paragraph for close family and friends:
To all our Family and Friends,
Due to the situation, we know many of you will not be able to join us in celebrating this occasion. Perhaps you'd like to say a perek of Tehillim or a tefillah and add to the simchah of the chassan and kallah that way. We daven for the time that we will all be able to join together with health and happiness!
So many people told me how much they appreciated that sentiment. They'd felt so helpless by not being able to join our simchah and now they had something tangible they could do for us.
—Faigy Peritzman
Simchah SOS
Disasters happen. Especially at weddings. When the emotional stakes are high, you'll want to be prepared for any mishap. Here are some ideas of what to include in a wedding emergency kit. It may seem like a long list, but you know you'll end up needing the one item you leave out!
Note to busy kallahs and mothers of the happy couple: This kit isn't your job — you have enough to worry about! This is the perfect job to give to that kind friend or relative who asks, "How can I help?"
For Clothing Disasters:
• Double-sided tape (we like the wardrobe tape from Scotch Essentials)
• Sewing kit, including scissors, white and black thread, and lots of safety pins!
• Extra gown shields, slip, and stockings
• Static spray
• Tide Pen and Clorox Pen
• Baby powder or white chalk for absorbing and hiding stains
• Lint Roller
• Hot glue gun/superglue (someone's headpiece might break!)
For Hair and Makeup Disasters:
• Concealer
• Blotting papers
• Neutral-colored lipstick
• Q tips
• Bobby pins
• Tweezers
• Eyelash glue
• Comb
• Compact mirror
• Straws (to avoid smudging lipstick)
For General Disasters:
• Tissues – multiple small packs
• First-aid kit with extra band aids
• Pain meds
• Mouthwash, breath mints, floss
• Deodorant
• Extra earring backs
• Phone charger
• Ear plugs
• Contact case/solution
• Water and/or clear Gatorade
• Snacks
Stop Those Stilettos
Attending an outdoor simchah? Walking those lush, picture-perfect lawns in stilettos is one of those uniquely feminine frustrations. (It may also be problematic on Shabbos.) Try some heel stoppers. They are made out of clear rubber, so they're discreet, and they provide a bigger surface area, so you won't sink into soft dirt or gravel. Many of the options on Amazon include three sizes for all heel shapes. If they're made of silicon, they can be stretched and manipulated a bit to fit many heel sizes.
We liked: Clear High Heel Protectors from Amazon: $7.99 for nine pairs.
A Neat Stack
It's one of the great mysteries of life: How do you fold a fitted sheet so it looks neat and stacks nicely on the shelf? Yael Wiesner shows the way:
Step 1: Hold your sheet vertically
Step 2: Fold in half vertically (hamburger fold), tuck one corner inside the other and fold them in
Step 3: Now fold in half from bottom to top, make sure that all fitted corners are folded in
Step 4: Lay flat and fold into thirds, like a boureka
Step 5: Fold your boureka in half into a neat square
Step 6: Want the sterile look? Iron your folded sheet before stacking
Yael Wiesner, author of How Does SHE Manage?(Feldheim), works as a Professional Organizer and Interior Designer around Israel.
(Originally featured in Family First, Issue  740)
Oops! We could not locate your form.
>