| Family Living |
Family Living: Issue 817
| November 8, 2022
Get your winter gear in gear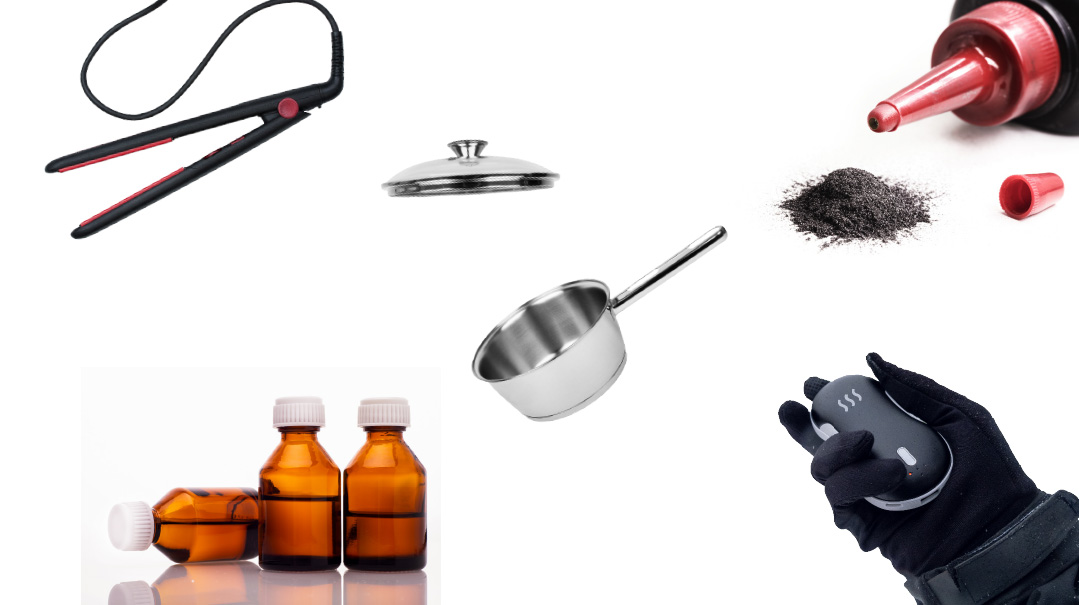 Chill Factor
(Try saying that five times fast!) Here are mommylifesquad's top three hacks to prepare for the winter season.
Does leaving the house take double the time because you need to find your kids' winter gear before they run out? The nifty Univivi Over Door Hanging Organizer Storagefrom Amazon has compartments you can designate for each member of your family. Hang it in the coat closet, and you'll be good to go.
Freezing hands and feet? The OCOOPA Rechargeable Portable Pocket Hand Warmers will fit in your coat pocket or boots, and will stay warm for up to six hours!
Do your kids think their gloves are disposable? Never lose kids' gloves again. Try the Resinta Kids mitten clips that come attached to a super-long elastic (available on Amazon). Thread the elastic through the first sleeve and out the second and the gloves will stay put.
—Rena Kohengadol & Tikva Braum
By a Strand
Question: I loved the ironed look on my wig, but I feel like it cuts the sheitel's lifetime in half. Is that true?
Answer: Your wig can handle the occasional flat-iron treatment with no problem, but ironing it yourself on a daily basis is a no-no. If you do want to straighten it yourself once in a blue moon, take the following precautions:
Make sure your wig is completely brushed out with no knots whatsoever.
Spray a drop of heat-protectant spray and go over it gently and quickly.
Remember, too much heat is never a good thing.
One thing you want to avoid is flat-ironing an older wig or one with split ends, because then you see all the blunt, burnt edges. Curling can easily cover that up, though.
—Tziporah Ehrman
Tried and True 
When I was a kid, hydrogen peroxide was the go-to treatment for scrapes. I hated how the scrape would bubble and burn when the stuff was applied, and tried my best to stay far away. By now some studies have shown that hydrogen peroxide actually irritates skin cells and can cause more harm than good, so my kids are safe! But it's still a great item to have on hand for other uses.
Canker sores are a pain. Apply a bit of hydrogen peroxide to a Q-tip and hold it on the sore, and it will take the edge off.
Cold got you down? Irrigate your nose with a solution of water and hydrogen peroxide to help cure a cold.
Hydrogen peroxide can get blood out of a white shirt. Pour it on, watch it sizzle, and the stain should start to disappear.
Dealing with bedwetting? Rub a mixture of hydrogen peroxide and baking soda over the mattress to get rid of any lingering odor.
Sponges… those great breeding grounds for germs. Disinfect them with hydrogen peroxide. Sprinkle some onto wet kitchen sponges and let it sit for about 15 minutes. Then squeeze out and rinse.
Bathroom tile grout never really looks white? Create a paste using baking soda and hydrogen peroxide. Apply to the grout, and let it sit overnight.
Soften calluses on your feet. Soak your feet in a basin filled with a mixture of equal parts water and hydrogen peroxide. This can also help with athlete's foot.
Keep in mind: Hydrogen peroxide is a chemical substance, and needs to be used with care. Too much of it in or on your skin can kill good bacteria in addition to the bad bacteria you're aiming to eliminate.
Pick a Lock
We were struggling for so long with a lock that was so difficult to turn, until I finally googled it. Turns out graphite works magic on stuck locks, and this $7.00 tube from Home Depot comes with a tip that fits right into the key hole. It took care of the problem in about five minutes.
Stick with Us
Goo Gone is a top-ranking product in so many homes. Now it has a little sister! Goo Gone On the Go ($6.50 on Amazon) comes in pen form; just the right shape to keep handy in small places like cars and junk drawers to remove sticky messes.
Patchwork
You can easily repair holes in down coats using a patch. Pimoys Self-Adhesive Patches are available for purchase on Amazon. Make sure you keep as much of the down or stuffing inside as possible, and clear the opening to the rip. Then press down on the adhesive patch, and you're done! A tear can also be fixed using a needle and thread, using a fabric patch under the rip.
Best Blush for Women over 40
Does it matter which blush you use? Yes. For starters, you want to stop using powder blush and start using cream blush. Powdered blush gathers in skin creases and accentuates fine lines and wrinkles. Second, take it easy with the application. If you did put on too much, apply a little BB cream (or any tinted moisturizer) over the blush to mellow the color. Third, try to focus on the upper cheekbone part of your cheek as opposed to the apple of your cheek. Some people like using a smaller brush to achieve this effect.
Product Preferences:
NARS Liquid Blush is a favorite. You can even gently rub it in with your fingertips.
Bobbi Brown Pot Rouge is known to last a very long time.
Burt's Bees All Aglow is a great drugstore option. It comes as a stick that can multitask and be used as eyeshadow and lipstick as well.
Revlon Photo Ready Cream Blush is another drugstore blush that can be purchased on Amazon as well. It's very smooth and creamy, and you only need to use a tiny bit.
Of Pots, Pans, and Stains
How do I get the stains out from the interior and exterior of my pots? 
Answer: Believe it or not, trusty baking soda and vinegar made into a paste works well on pots and frying pans. It not only cleans, it also restores the shine. For pots with very heavy stains, leave them overnight with a generous amount of the baking soda and vinegar paste. Then, using a scouring pad or steel wool, scrub in circular motions to clean.
For stubborn burnt-on grease, sprinkle on a generous amount of baking soda. Pour vinegar over that, and add a squirt of Dawn dishwashing liquid and a bit of water. Bring this solution to a boil. Using a wooden spoon or rubber spatula, gently scrape the bottom of the pot until all the grease is loosened. Wash as usual.
For sheet pans, I like to use Gefen Soap pads. With a little elbow grease, they'll look brand new again.
Barkeepers Friend is a product every kitchen should have! It works really well on stained pots, pans, and sheet pans, too.
(Originally featured in Family First, Issue 817)
Oops! We could not locate your form.
>