| redo and renew |
Expectations versus Reality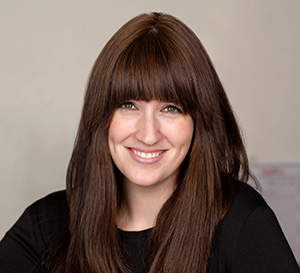 | February 17, 2021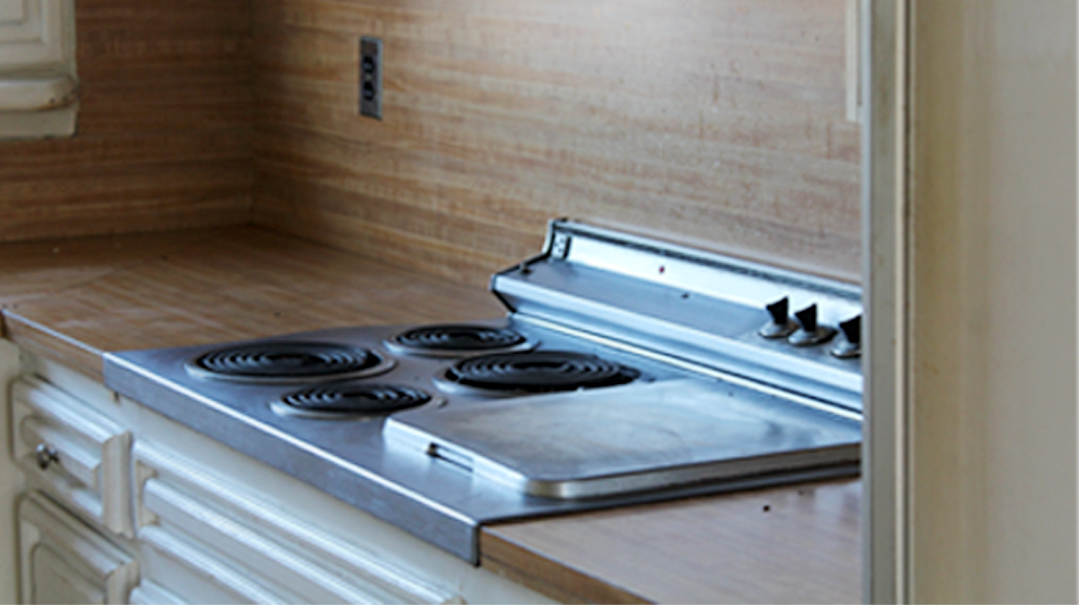 When we walked into the listing that became our home a few years ago, the incredible sunlight streaming into the living room gave me that flutter in my stomach — I knew this was the one. Never mind the fact we hadn't been looking at houses seriously at all and I wasn't even sure if I was interested in the neighborhood — the dappled natural light blinded me to the house's… idiosyncrasies. So when we came back the next time, already in contract, we saw the house through fresh eyes. Including, especially, the kitchen that hadn't been touched since the house was originally built in 1960.
We hired a contractor, and we brought them through and explained what we (I) wanted.
Expectation: I'm a kitchen girl, always have been, always will be. For me, it's the most important place in the house, and, considering we were working with a budget, I knew that while I wanted it to look and feel like the kitchen I envisioned, it couldn't break the bank. A major thing to take into consideration was that we knew we would need to do an extension within 10 years that would necessitate a complete revamp of my entire first floor, including the kitchen: another reason to keep the budget reasonable. That means that we did not hire a kitchen designer, and we worked with our contractor, who went above and beyond with helping us source inexpensive materials to make it all work. Expectation: I'm not high maintenance, and I don't need hand-holding. I'll be fine.
First Things First: The Structure
The original kitchen had one counter, one sink, and a wall which abutted the dining room, along which was a tiny table. I needed more prep space, more sink space, and a way to make my home feel more open and take advantage of the natural light we loved so much.
Reality: The only way to do that was to take down the wall between the kitchen and dining room, and place a plumbed peninsula in the space where the wall and table used to be. We could have stools for the peninsula that could be stored neatly underneath the counter when not in use. That became my milchig counter and sink, and the kitchen table.
This worked out great, except that whenever I have guests, they can see straight into the kitchen. Not ideal, but worth it for the maximized space.
The Layout
The existing kitchen had an ancient and massive refrigerator that was covered in the same cream paneling as the rest of the kitchen. The other appliances were unsalvageable and, frankly, gross. We moved the working fridge to the garage to use it as our second fridge and freezer (it died within six months) and decided to buy new appliances.
Expectation: It was important to me to get a gas-powered oven for my fleishig oven. We don't buy appliances without asking Meir Herman for his opinion, and he suggested brands that would work and also told me that a double wall oven isn't available in gas. I decided that I still wanted it, and settled on going for a drop-in oven with a range for fleishig, and an electric wall oven for milchig.
This compromised on storage space, but I figured that I wouldn't be repurchasing appliances even when we do an eventual renovation down the line, so it would be worth it to get what I wanted. We would figure out additional storage (and later on, added a built-in to the dining room that could hold our Shabbos dishes and serving dishes, which was a huge help). Once those were finally selected, I picked a dishwasher and a refrigerator, and we were ready to have the cabinet company draw plans.
Reality: One day, I was sitting in a meeting in the Mishpacha office when I got the following text from the kitchen supplier: What size is your fleishig oven/range? I'm ordering the cabinets to go around it.
Me: Idk, I didn't pick which one I wanted yet. What's standard?
Him: You could go 30 inch or 36 inch. I find that when I have a large pot on my 30-inch stove there's not a lot of room for other pots.
Me: Ok, so then let's go 36 inches.
Did I check to see if 36 inches was indeed standard? No, no, I did not. Imagine my chagrin (and my husband's) later when I was ready to actually order the appliances and I realized that no, 36-inch stoves are not only incrementally more expensive than 30-inch stoves. They are significantly more expensive. But also, they fit six sheet pans at once, so I wasn't crying too hard. And no, I didn't do this on purpose in order to ensure that I got my dream oven, although I couldn't have promised that I wouldn't have done that if it would have occurred to me. Whoops. Let's not dwell on that.
Next Up: Cabinets
We ordered an inexpensive brand of wood cabinetry. I knew I didn't want your classic white or gray cabinets, and it only took me a little Pinterest browsing to realize I wanted to go with navy. My contractors were less enthusiastic. They explained that with the less expensive kitchens, you can expect more nicks and bruises, and with painted cabinets, that can show. They were 100 percent right. I persisted. "It's your house," they said.
I went to the paint store to decide on a paint color for the cabinets and picked five navy swatches that I took a picture of and sent to my family chat. My sisters and I deliberated. My father said, "Can't you move this to the girls chat? I'm working." The sisters continued to discuss the pros of Sherwin Williams naval versus dress blues.
And here is where I made the most crucial mistake of all: I picked a color based on the tiny paint-store swatch. Without painting it on the wall in my new house. I was lazy, and that was indefensible.
I know. I know! Who does that? I'll tell you who: someone who bought tiles and light fixtures and hardware all online, sight unseen, without a hitch. I was on a roll. But I didn't consider that statistics were working against me; eventually something would be no good, and, well, it was the beautiful navy kitchen I dreamed of. But I didn't know it yet. I ordered the kitchen based on my swatch, and moved on, never even second-guessing my choice.
Reality: It was two shades lighter than what I thought I wanted, and I made an executive decision to swallow the pang of regret in order to keep the "I told you so's" at bay. Baruch Hashem, as soon as the white upper cabinets and the rest of the kitchen got installed, I realized I actually did like it a lot, and we lived happily ever after.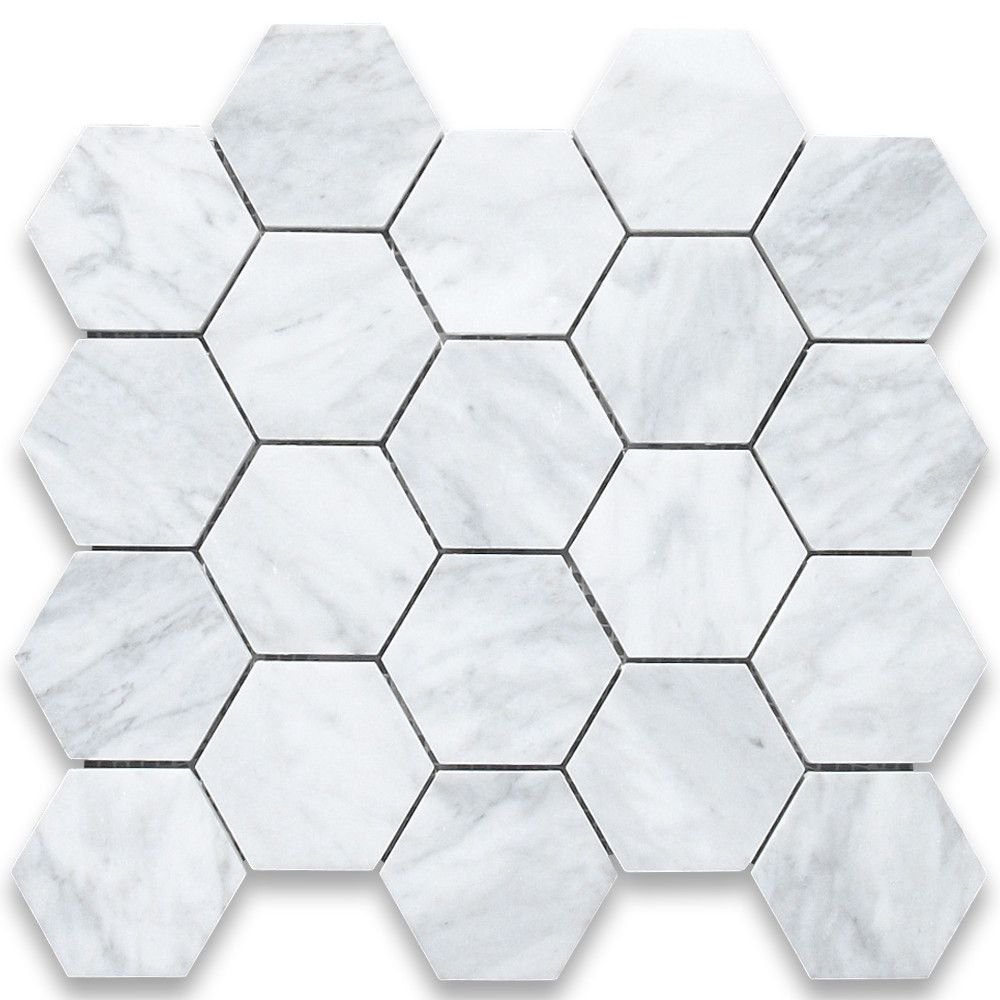 How the Rest Went
Our contractor took us to their supplier for super-inexpensive quartz and got us an incredible deal on plain white quartz countertops, easy enough.
Reality: They have totally held up. No regrets on cheating out. The same supplier also had small octagonal white marble tiles (likely not actual marble, since it was also inexpensive), which I used as the backsplash. Similar tiles for a similar price can be found at Home Depot. I ordered floor tiles from Olympia Tile online and davened that they would match, and they did! We needed that win after the cabinet situation. I bought sinks from a regular supplier (we do not, as a community, talk about how expensive sinks are), and installation started coming together.
Last but not least, I needed some finishing touches: hardware and lighting. I walked into one hardware store and checked out their brass selection and decided I was not thrilled with spending $30–70 per handle, with a two-to-four-week wait for delivery. Reality: Trusty old Amazon came to the rescue, with exactly the drawer and cabinet pulls I had in mind for less than $10, delivered at my doorstep the next day.
Bolstered by that successful purchase, I ordered basic pendant lights from West Elm at about $80 each. Both of those purchases have held up extremely well.
At the end of the day, I love my kitchen. I love its functionality, I love the feeling of family and coziness it imbues in the winter and fresh airy openness it embodies in the summer. I love that I got the whole reno done on budget, relatively stress free, while living in another city, working full time, with, baruch Hashem, more important things needing my attention. And most of all, I love my splurge of an oven.
(Originally featured in Family Room, Issue 013)
Oops! We could not locate your form.
>