| Bakeaways |
Cheesecake Cookies
| May 24, 2022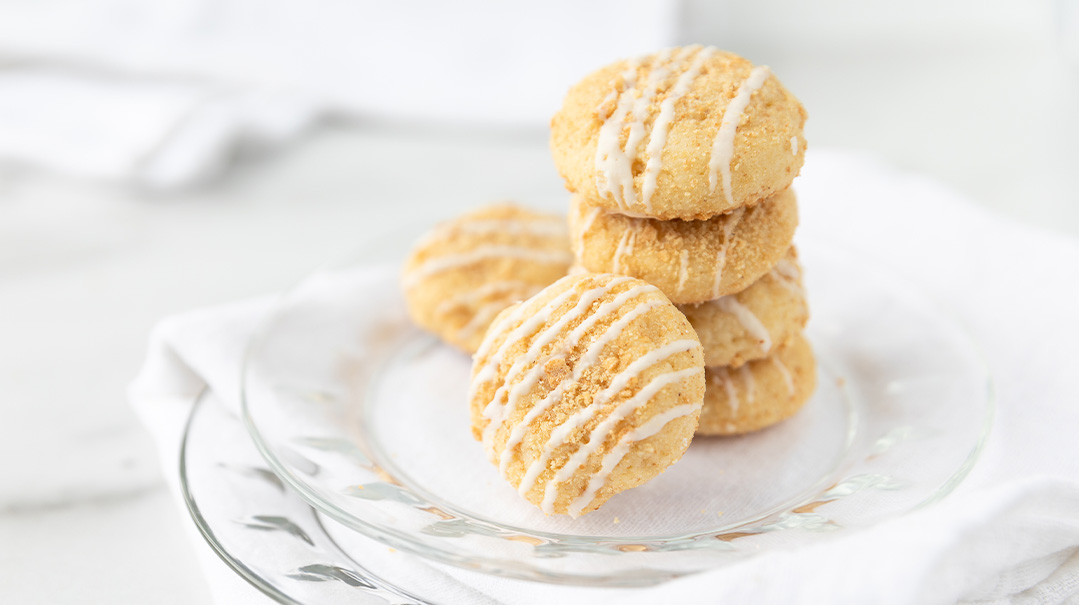 Photo Credit: Saraizel Senderovits
It's Shavuos, season of cheese, cheese, and more cheese. And since I can't resist any form of cheese, either sweet or savory, I figured I'd try to pack all my favorite flavors of a classic cheesecake slice into a bite-size portion.
Tips
>The cookies will look pale when finished baking, but don't overbake them; they melt in your mouth.
>This recipe can be doubled and different fillings can be added to each half. It freezes well too, but make sure to bring completely to room temperature before serving.
>For the basic recipe, I included graham crackers, cream cheese, and white chocolate because Rivky Kleiman's white chocolate cheesecake is a definite fave here, but I tried these with some crushed Oreos folded in, and they were delicious too. You can change them up to mimic the flavors of your favorite cheesecake — perhaps a caramel drizzle or Lotus crumbs, or anything else you think will work.
Cheesecake Cookies
YIELDS 3 DOZEN COOKIES
½ cup (1 stick) unsalted butter, room temperature
4 oz (110 g) brick cream cheese, room temperature
1 cup sugar
1 egg
2 tsp vanilla
1¾ cups flour
½ tsp baking powder
½ tsp salt
½ cup graham cracker crumbs
melted white chocolate, for garnish (optional)
In a stand mixer with a paddle attachment, cream butter and cream cheese. Add sugar and beat until light and fluffy. Add egg and vanilla and mix well. Scrape down sides and bottom of mixing bowl to make sure it's well-combined.
Add flour, baking powder, and salt and mix until just combined.
Allow dough to chill for at least 1 hour.
Preheat oven to 375°F (190°C). Line two baking sheets with parchment paper.
Place graham cracker crumbs into a small bowl.
Roll chilled cookie dough into 1-inch (21⁄2-cm) balls. Roll each ball in graham cracker crumbs to coat and then flatten slightly on the baking sheet.
Bake for 10 minutes.
Once cookies have cooled, drizzle with melted white chocolate if desired.
(Originally featured in Family Table, Issue 794)
Oops! We could not locate your form.
>