| Freeze Frame |
Where I Ground Myself in You   
| July 20, 2021
You don't need to be a photographer or a writer to take on the role of Memory Keeper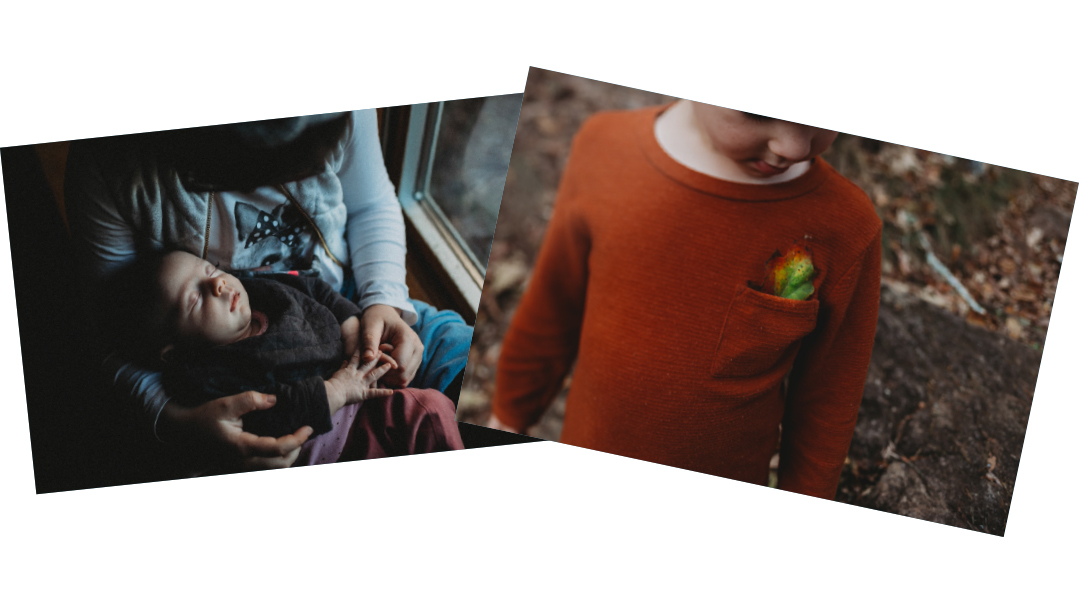 People often share with me that they're envious of the many pictures I take of my children and the musings I write alongside those images. They wistfully tell me they'd love do it, too. The truth is, they can.
You don't need to be a photographer or a writer to take on the role of Memory Keeper and document your children and the home in which they're growing up. You simply need to be an Observer. And as the builder of your family, you're the perfect magnifying glass to observe that which is invisible to the naked eye.
Slowing down to notice the little details deepens my love and broadens my understanding of who my children are. I've grown tremendously as a mother from paying attention to my thoughts and feelings as well, and when I record them, I've captured those moments of growth forever. This is a gift any mother can give herself and her family.
It's with that in mind that I've created a template for documenting your family moments, a guide for slowing down and noticing. It requires neither a passion for writing nor a fancy camera or knowledge of photography. The only credentials are a heart filled with love and the desire to love even more, as and any camera —even your phone — that's capable of taking a simple snapshot.
In just a few minutes a week, you can begin to build your own collection of memories that tangibly preserve your love for your children. You'll likely find insight into your children's character and into your own inner world as well. By focusing on one detail a week, you'll discover elements within your home you may never have noticed before, and quite quickly, you'll find yourself experiencing the mundane moment of the day more authentically. Freeze the frame and ignite your emotions.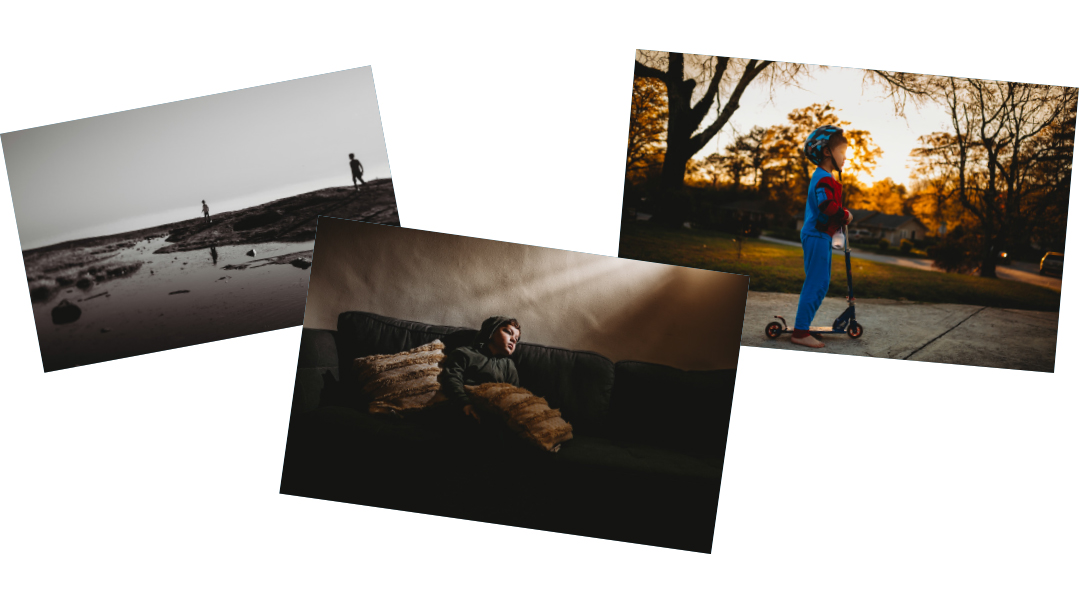 Point of focus

: 

Where I ground myself in you
What this means
The moment-by-moment challenges we face can elicit either a frustrated and impatient response or an expression of love and acceptance. As the mother, my reaction to any irritation holds a lot of weight. The way that I respond to my children and their faults will become the way they respond to themselves and their mistakes.
But in the chaos of the everyday, I've often been disappointed that my knee-jerk reaction is impatience when my true desire is to give my children complete acceptance and love.
I've come up with a trick to quickly ground myself and to tap into the reservoir of love within: When I find myself feeling angry or frustrated, I try to pause and look at my children's hands or feet. This reminds me of their innocence, and of their total dependence on me. It crystallizes their need for my love. Somehow their soft feet or small hands enable me to hone in on their core and my role in nourishing it.
To DO
This week, search for a physical "grounding spot" for each of your children. It may be different for each child, or the same across the board. Your goal is to find something that very quickly reminds you of who you are to them, who they need you to be, and how vulnerable and dependent they really are (no matter what their age or stage!). Then photograph the grounding spot and write about it.
Your grounding point may be your child's adorable curls or big, warm eyes. It may take some time to find it, or you may have to actually create one by mentally appointing a specific physical attribute of your child as a reminder of his or her essence. Your narrative can speak about the process of overcoming your frustration or about the love that's brought up for you when you zero in on your child's core.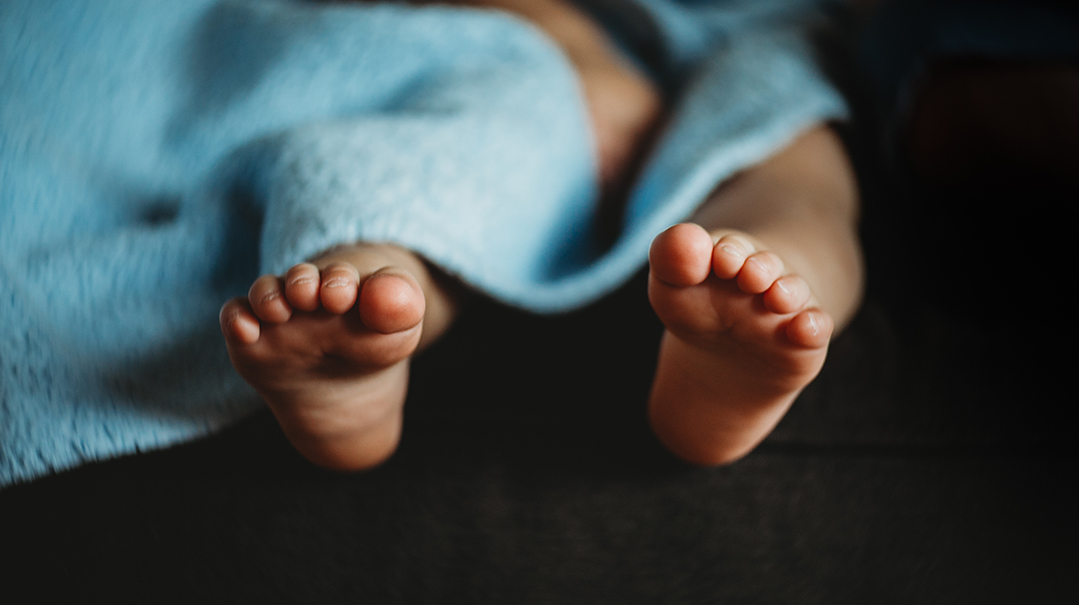 When I look at your little toes, I immediately soften. I'm reminded of your vulnerability and your dependence on me. This makes it easier for me to realize that your struggles are part of your growth, that your boundary testing is driven not by spite, but by curiosity, and maybe even a bit of fear. I realize you need me to be a steady, loving figure, and I want you to know that even when I don't manage to show it, I love you and want to grow alongside you, relishing all of you.
(Originally featured in Family First, Issue 752)
Oops! We could not locate your form.
>