| For the Record |
The Curious Case of the Missing Yeshivah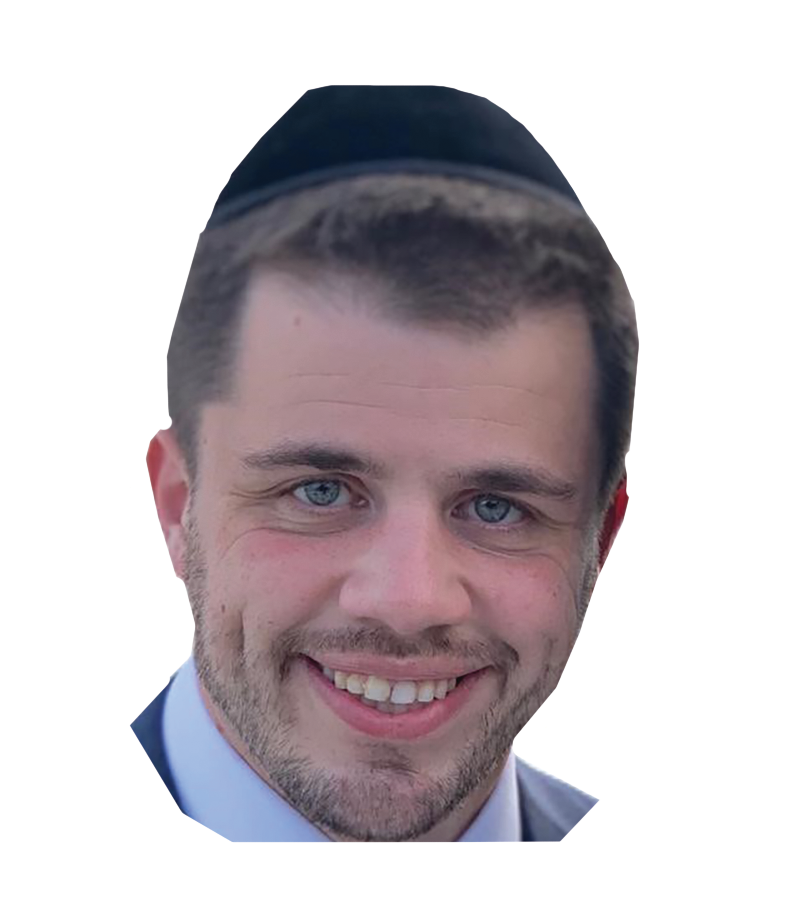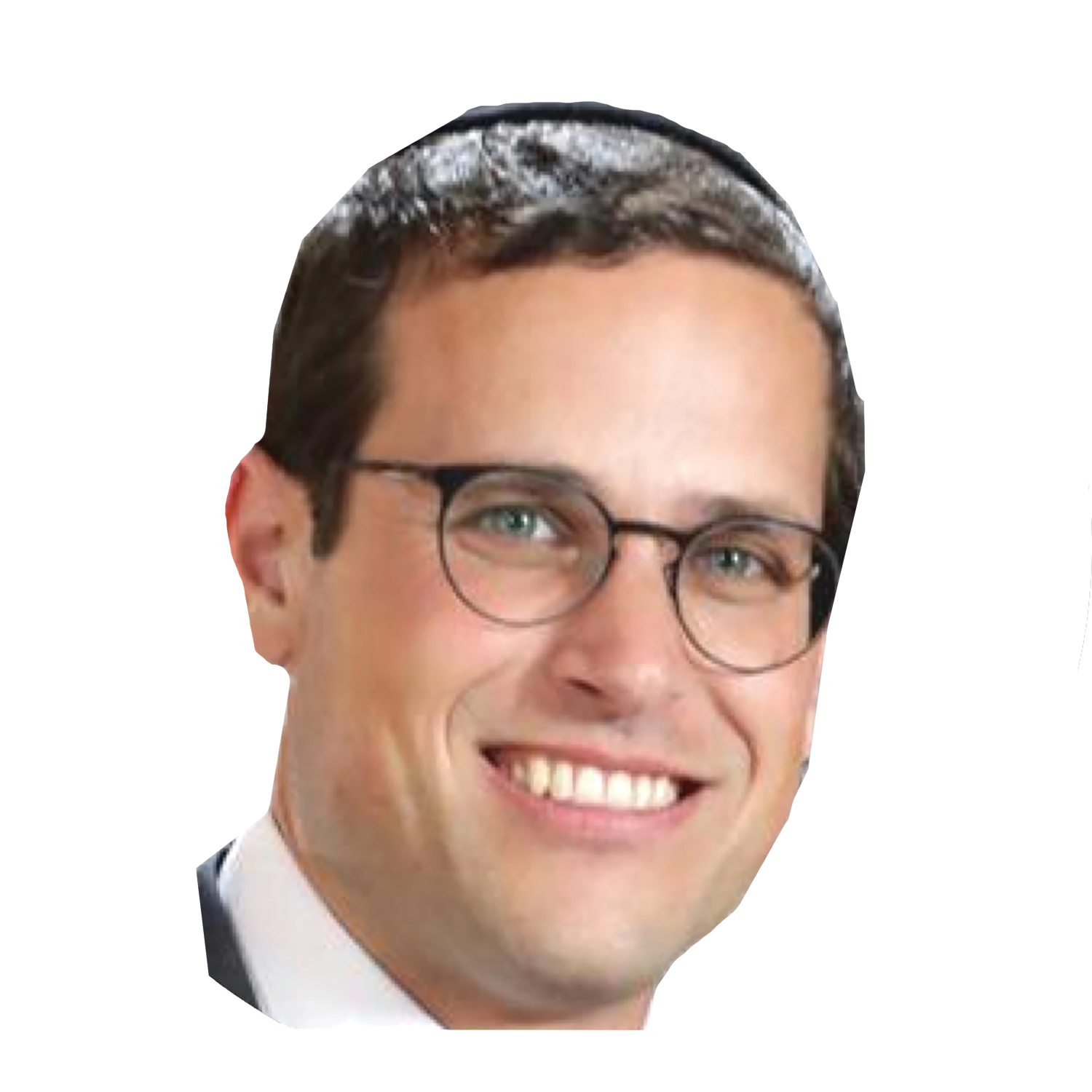 | November 11, 2020
The inquiry was about Yeshivas Knesses Beis Yitzchok, which more than 40 years earlier had been located in the Kovno suburb of Slabodka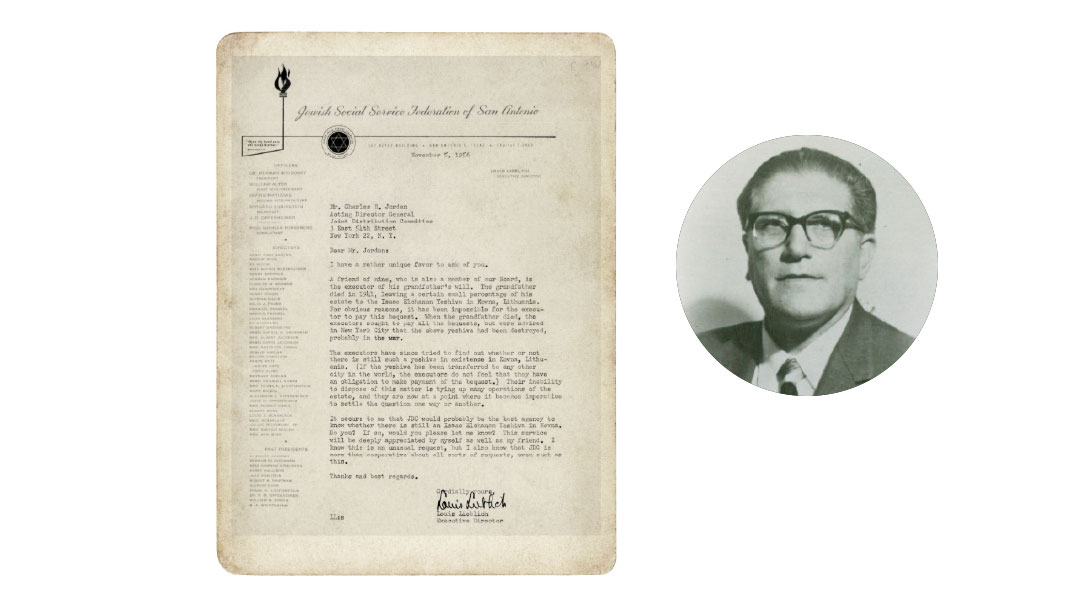 Title: The Curious Case of the Missing yeshivah




Location: San Antonio, Texas




Document: Letter to the Joint Distribution Committee and photo of Mr. Charles Jordan




Time: 1956
The creation of the Joint Distribution Committee at the onset of the Great War in 1914 ended up saving many Jewish lives. In the war's aftermath, more than a million Jews in Russia and Eastern and Central Europe found themselves victims of disease, famine, and homeless. The Joint sent convoys of trucks with food, clothing, and medicines to devastated Jewish communities. Soup kitchens and medical clinics were established, hospitals rebuilt, and orphanages opened. Tens of millions of dollars, donated primarily by nonobservant Jews, were sent across as part of the rescue and relief operation.
During the interwar years, the Cultural Committee of the JDC began to distribute funds regularly to more than 50 yeshivos, from Slabodka and Sighet to Lublin and Kobryn, becoming the largest source of income for many of them. It also undertook special projects, such as the installation of indoor plumbing at the Mir — a first in the yeshivah world. Another JDC initiative was a bank-like network that facilitated the transfer of funds from federations to institutions in Eastern Europe. This avoided the hassles and risks associated with overseas transfers at the time.
So when Louis Lieblich, the executive director of the San Antonio Jewish Federation, was tasked in 1956 with determining whether the "Isaac Elchanan Yeshivah of Kovno" still existed, he turned to the Joint for assistance.
The inquiry was about Yeshivas Knesses Beis Yitzchok, which more than 40 years earlier had been located in the Kovno suburb of Slabodka. The non-mussar yeshivah was created as a result of the 1897 split from the Alter of Slabodka's mussar-based Yeshivas Knesses Beis Yisroel. The yeshivah was initially led by Rav Moshe Danishevsky and Rav Chaim (Telzer) Rabinowitz, with Rav Boruch Ber Leibowitz becoming rosh yeshivah in 1904. The yeshivah under Rav Boruch Ber's watch fled Slabodka for Ukraine during World War I and never returned, settling in Vilna and eventually Kaminetz, where it thrived until the outbreak of World War II.
Did You Know: Mr. Charles Jordan, a longtime executive at the JDC, dedicated his life to the Jewish People. In 1967 he went missing while visiting Prague, only to be found dead four days later by a fisherman at the bottom of the Vltava River. One theory is that he fell victim to Arab intelligence services looking to avenge the role he played in arranging for the secret transfer of many Middle Eastern Jews to Israel in the 1950s. The investigation has been reopened several times but still remains a mystery.
Recommended Reading: Memories of Two Generations: A Yiddish Life in Russia and Texas by Alexander Z. Gurwitz. It is a fascinating memoir of a Volozhin talmid who immigrated to San Antonio in 1910 and played a vital role in building the Orthodox community there.
Oops! We could not locate your form.
>