| For the Record |
Remembering the Chofetz Chaim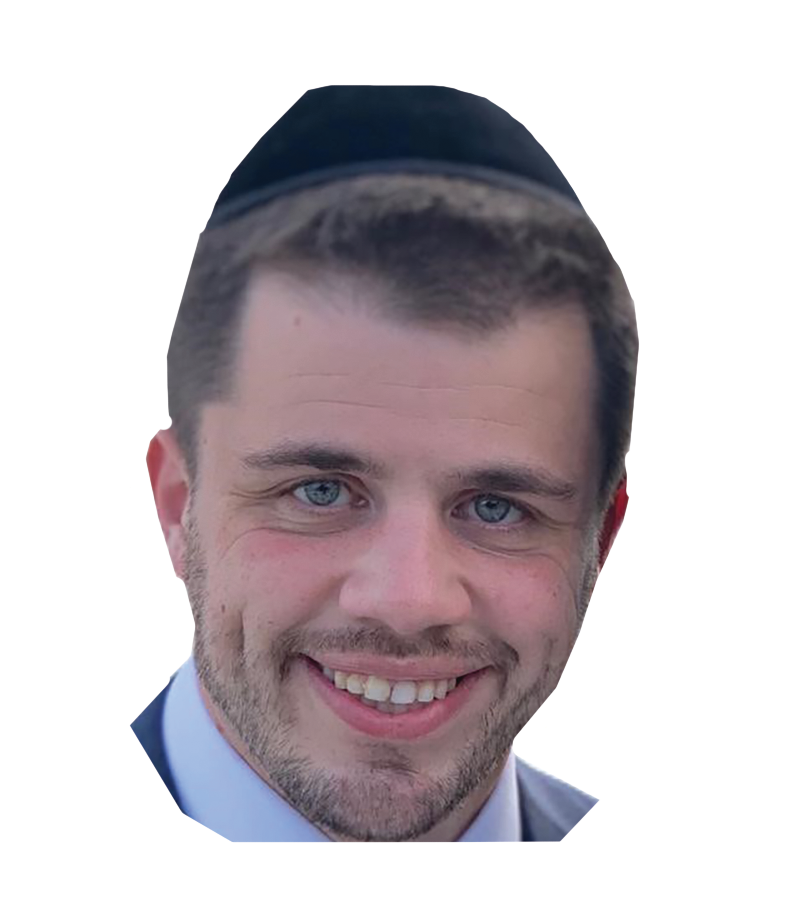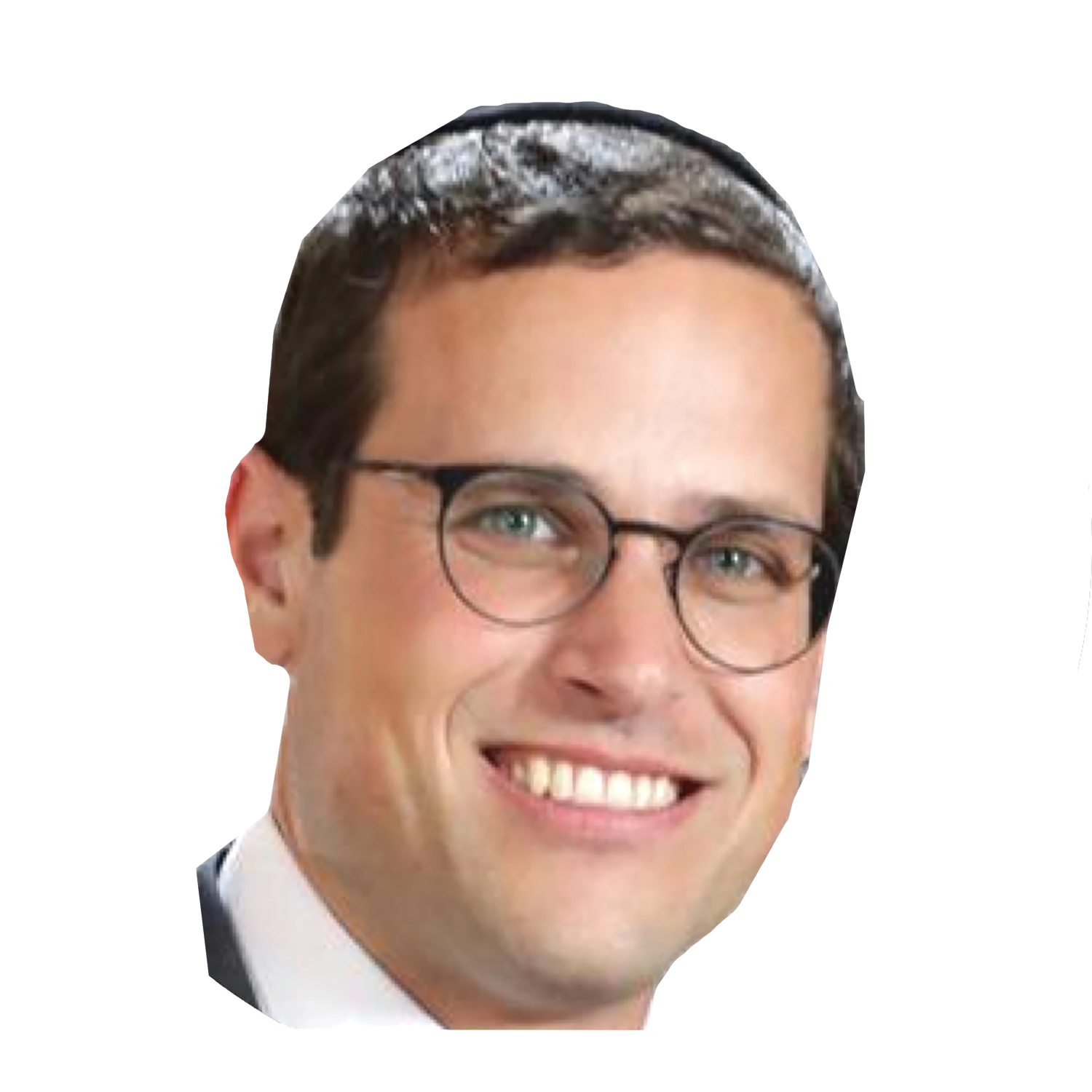 | December 15, 2020
Rav Dovid Leibowitz may have been the first to adopt the Chofetz Chaim name in America, but many subsequent mosdos would proudly carry the beloved gadol hador's name as well

Title: Remembering the Chofetz Chaim
Location: United States of America
Document: Assorted
Time: 1933
The naming of yeshivos for great rabbis seems to have been catalyzed by the 1897 Slabodka mussar split, which resulted in two yeshivos bearing the names Knesses Yisrael (for Rav Yisrael Salanter) and Knesses Beis Yitzchak (for Rav Yitzchak Elchanan Spektor). Following the 1920 passing of Rav Yosef Yoizel Horowitz, the Alter of Novardok, the yeshivah network he founded was renamed Beis Yosef. In 1925 the Gerrer Rebbe founded Yeshivah Sfas Emes in Yerushalayim, named for his father. This was followed several years later by Yeshivah Chiddushei Harim in Tel Aviv.
Early Torah day schools and yeshivos in the United States were even faster to follow suit. There was Yeshivas Rabbeinu Yitzchak Elchanan (1897), Rabbi Jacob Joseph School (1900), Yeshivas Rabbeinu Chaim Berlin (founded 1904, renamed in 1912), Yeshivas Rabbi Solomon Kluger (1915), and Yeshivath Israel Salanter (1923).
The Radin yeshivah became Yeshivah Chofetz Chaim while its great namesake was still alive. When he was taken from this world in 1933, his great-nephew and former student Rav Dovid Leibowitz was aptly placed to found an institution carrying his illustrious name. Rav Dovid had sought the Chofetz Chaim's advice before leaving Europe to assume a position in New York's Yeshivah Torah Vodaath. His great-uncle's parting message was, "The Torah was given in a midbar, go to America and the Torah will be given there."
From its humble beginnings in a Williamsburg walk-up, Yeshivas Rabbeinu Yisrael Meir HaKohen grew into a Torah empire that was inherited by his son Rav Henoch following Rav Dovid's sudden petirah in 1941. When Rav Moshe Feinstein was menachem avel Rav Henoch, he said, "Your father will be able to accomplish much more for the building of Torah in America from 'up there' than 'down here.' "

For the rest of his life, Rav Henoch always attributed the Chofetz Chaim Yeshivah network's success to his father's zechus. Under Rav Henoch's leadership, the yeshivah grew from an institution into a movement. In 1955 the yeshivah moved to Queens, and its many musmachim followed their rebbi's derech by building more than 40 affiliate branches, educating generations in Torah and mussar from Rochester to Vancouver, from Dallas to Wisconsin.
Rav Dovid Leibowitz may have been the first to adopt the Chofetz Chaim name in America, but many subsequent mosdos would proudly carry the beloved gadol hador's name as well. This column pays tribute to just a few of the many institutions flying this sacred flag.
Chofetz Chaim in the Holy Land
While the Chofetz Chaim never realized his lifelong dream of settling in Eretz Yisrael, a multitude of institutions there bear his name. With the Nazi rise to power in 1933, several members of Poalei Agudas Yisrael fled to Eretz Yisrael and founded Kibbutz Chofetz Chaim after his passing that same year. This religious kibbutz would settle on its own land in 1944, and became a model religious settlement founded on the principles laid down by the Chazon Ish, pioneering shemittah observance and other mitzvos hateluyos ba'aretz.

A Dream Come True
In 1964, Rav Henoch Leibowitz made the revolutionary move of transporting his yeshivah to Israel for the year, settling with the group in Jerusalem's Sanhedria neighborhood. In 1968, they followed up with an even larger contingent. This became the nucleus of a permanent branch in Israel, with two esteemed members, Rav Moshe Chait and Rav Avrohom Kanarek, appointed roshei yeshivah.

Yeshivas Chofetz Chaim Talmudical Academy of Baltimore
Founded in 1917, Yeshivah Chofetz Chaim Talmudical Academy of Baltimore (TA) is the oldest Jewish day school in the US outside New York. The yeshivah's head, Rav Chaim Eliezer Samson, was walking to shul one Shabbos morning in 1933 when he noticed the headline of a Yiddish daily announcing the Chofetz Chaim's passing. Heartbroken by the loss of this great Jewish leader, days later he resolved to erect a (badly needed) new yeshivah building and name it in the Chofetz Chaim's memory. The yeshivah's founder, the legendary Rabbi Avraham Nachman Schwartz, agreed, and a short while later, it was renamed Yeshivah Chofetz Chaim.
Fundraising for the new building turned out to be an arduous task; it took almost six years for the building to be completed. The Baltimore Sun ran a detailed article about the state-of-the-art facility, highlighting an aspect that locals had never seen before:
A rather unusual feature of the buildings is the numerous small metal plates fastened to the walls and above the doors, each bearing the name of the donor of money given toward the cost of the buildings. On either side of the main doors of the auditorium are 113 plates in a frame, each bearing the names of persons who contributed at least $500 toward the cost of the structure.
More than 100 years later, Rabbi Samson's hard work continues to bear fruit. According to Rav Aharon Kotler: "Yeshivas Chofetz Chaim is not merely a yeshivah ketanah." Rather, he would say, "Shikt unz talmidim, mir hoben nachas fun zei — send us your students, we gain great satisfaction from them!"
With alumni such as Rav Mordechai Gifter, Rav Avigdor Miller, Rav Zelig Pliskin, Rav Aharon Feldman, Rav Shlomo Miller, Rav Yisrael Neuman, and Rav Sheftel Neuberger, to just name a few, it's no wonder the words of Rav Aharon continue to ring true.

Chofetz Chaim Talmud Torah (Boston, Massachusetts)
In 1934, two of Boston's oldest Talmud Torahs merged to form the West End Talmud Torah Chofetz Chaim. It wasn't the first time the area had a Talmud Torah named for a gadol.
In 1919, Boston had three chadarim named for great European Torah leaders: Yeshivath Rabbi David Karliner, under the leadership of Rav Zalman Yaakov Friederman, son-in-law of Rav Yitzchak Elchanan Spektor's secretary Rav Yaakov Lifshitz; Yeshivath Rabbi Meir Simcha, directed by Rabbi Yosef Meir Jacobson, a Boston rav and talmid of the Chofetz Chaim; and Yeshivath Rabbi Chaim Brisker, under the auspices of the newly crowned Bostoner Rebbe, Rav Pinchas Dovid Horowitz.
Though Talmud Torah Chofetz Chaim was not a full-day affair, it was likely the first Boston mosad to cater to high school students. This allowed for a continuing connection to Jewish teens, whose chinuch ceased following bar mitzvah previously.
The Talmud Torah did not last that long, as Rabbi Joseph Ber Soloveitchik and his wife Tanya, along with Rabbi Jacobson, founded the first Jewish day school in New England, the Maimonides School (also named for a Torah leader of yesteryear!), which opened its doors in 1938 and continues to thrive today. In a twist of fate, it was perhaps the Chofetz Chaim's most acclaimed talmid, Rav Elchonon Wasserman, who, on a 1938 Boston visit, strongly encouraged Rav Soloveitchik to open the school.
Chofetz Chaim Day School (Cincinnati, Ohio)
While directing Vaad Hatzalah's rehabilitation efforts in Europe and helping build Agudas Yisrael in America, the legendary Rav Eliezer Silver was approached by Mr. Ben Berkowitz, a local businessman who wanted to open a local day school so his daughter could receive a proper Jewish education. Rav Silver and Mr. Berkowitz recruited their initial students by perusing hospital records for children with Jewish-sounding names born in 1941.
In September 1947, the Chofetz Chaim Day School opened its doors. Mr. Berkowitz was rewarded some years later when his daughter Miriam married a budding Torah Vodaath scholar named Yisroel Belsky, who became one of the great roshei yeshivah and talmidei chachamim of his generation.
Another historic figure who was involved with the school was heroic Vaad Hatzalah activist and editor of the local newspaper Every Friday, Mr. Samuel Schmidt, who served as chairman of the board.
Now more than 70 years and thousands of satisfied alumni later, the school continues to thrive in the ever-growing Midwestern Torah hub.
Yeshivas Chofetz Chaim (Upper West Side, New York)
In 1944, with the Radin Yeshivah no longer in existence, the Chofetz Chaim's son-in-law Rav Mendel Zaks and his children, relocated Yeshivas Chofetz Chaim and its Kollel Kodshim to the Upper West Side of Manhattan with a handful of Radiner bochurim who had survived the war in Siberia. Rav Avraham Trop, the son of the great Radin Rosh Yeshivah, Rav Naftoli Trop, was also a member of the hanhalah.
Later, Rav Hershel Zaks would hire as the menahel his chavrusa from Beis Medrash Elyon, Rav Moshe Feigelstock, a great-grandson of the Chasam Sofer. The younger Feigelstock siblings included Rav Hershel z"l, rosh yeshivah of Montreal's Yeshivas Tomchei Temimim; and Rav Yitzchak shlita, rosh yeshivah in Long Beach and a senior member of the Moetzes Gedolei HaTorah. Rav Moshe would follow up his time at Manhattan's Chofetz Chaim with decades at Yeshivas Tiferes Elimelech. Currently the Yeshivah Ketana of Manhattan is housed in the original Chofetz Chaim building, the former Rice Mansion on Riverside Drive.
The descendants of Rav Mendel Zaks subsequently moved the Chofetz Chaim Yeshivah and Kollel to Monsey, New York. In a tangible connection to a glorious past, the Chofetz Chaim's original house was packed up, shipped across the ocean, and brought to Monsey's Kiryas Radin neighborhood.
Thank you to Rabbi Shaya Cohen, Rabbi Mendy Brukirer, Jacob Schuster, Howard Tzvi Friedman, and Marc Randolph & Yosef Zoimen from the Cincinnati Judaica Fund for their assistance with this column.
(Originally featured in Mishpacha, Issue 840)
Oops! We could not locate your form.
>