| FamilyTable Feature |
COOK WITH US
| August 17, 2021
We're always here to help, whether in our internal circles or to all of you here. This is us sharing all our FAQs: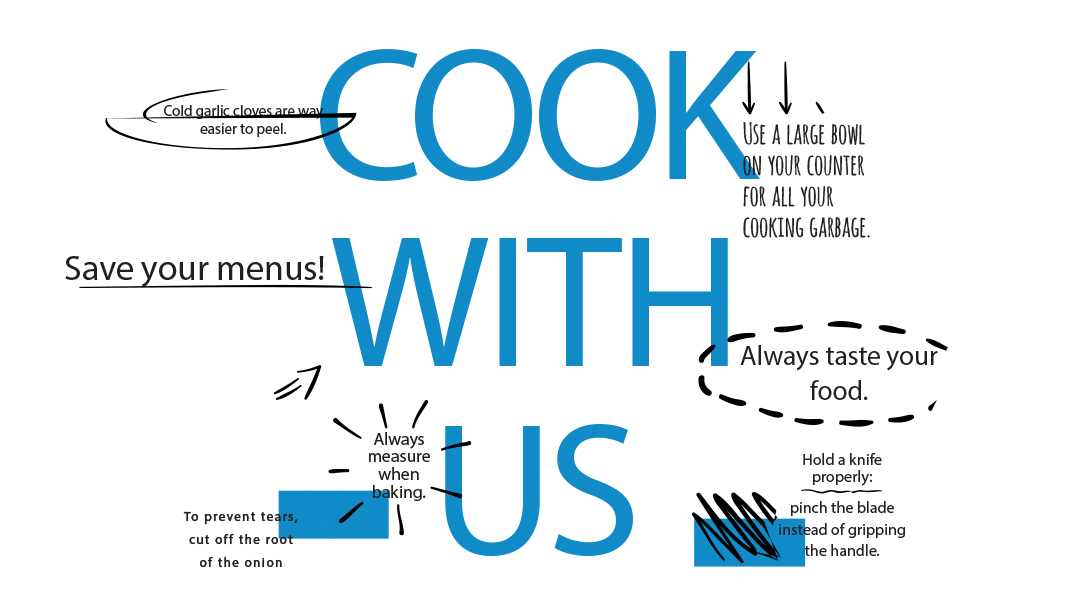 Rivky Kleiman
People are always asking me how to get everything done without getting overwhelmed. My recommendation is plan a menu and write a to-do list. There's nothing as satisfying as seeing each item on your list checked off.
Chaia Frishman
I get random substitute questions all the time. "I don't have x, what can I substitute it with?" I usually Google the components of x and then figure out what would be a good substitute, depending on what the recipe is. So, for example, if they don't have brown sugar, I might sub sugar mixed with molasses for a baked good, or maple syrup mixed with honey if it's a salad dressing. No parsnip for a roasted veggie dish or soup, grab some carrots!
Nina Feiner
"I took out chicken or salmon to defrost — do you think it's still okay after being in the fridge for a week?" I texted my cousin Ira, who's the manager at Pomegranate, and he said if it doesn't smell and isn't sticky or slimy, then it should be fine.
And here's another one: "How do you get your chicken soup to be golden?" I usually use two to three chicken tops with the skin on (in a garnish bag), and I put it up at midnight Thursday night and let it cook all night and most of the day. I get such a rich, deep taste and golden color. It's yum! (I actually eat chicken soup even though I'm a vegetarian… I don't see any chicken in it.)
Barbara Bensoussan
Friends and family often ask me, "What should I do to my roast?" With so much Yom Tov, you get sick of same-old, same-old, and who wants to ruin an expensive piece of meat? I usually sauté an onion, add a little garlic, sear the roast while sprinkling with salt, pepper, etc., then put it in a big Pyrex wrapped in parchment paper and covered with foil (picked that up from a Brynie recipe!).
Before wrapping the roast, I add some sauce ingredients to the pan, mix together a few minutes over heat, and pour over roast. (Options: barbecue sauce, dry wine with a touch of tomato paste, teriyaki, beer, and mustard.) Bake a couple hours till fork-tender, let cool, slice, and reheat another 20 to 30 minutes in the sauce.
Rivki Rabinowitz
One thing I always get asked is, "Are there endless salad combinations in your brain?!" The way I see it: we need to be underthinking our salad recipes. Julienne your vegetables, choose a variety of colors, add little toppings like your favorite seeds, or dice them up like you care. (Optional: add one sweet component.) These are the little details that make the salads whose photos you keep saving feel fresh and cute.
Also, keep a roster of three to five salad dressing recipes in rotation. Mix and match without anxiety — it will be okay if you use the maple mustard on the salad that asked for balsamic.
Rorie Weisberg
The question I get a lot is how do you manage to get everything done, especially since my menu is basically homemade due to limited food options. My answer is it's not easy, I'm not going to pretend it is. What helps me is to remember that Yom Tov meals don't have to be excessive to be special. I try to make beautiful, delicious food but not a million options per meal. I also try to spend the end of the summer doubling desserts, breads, and meats whenever I make them so I can start stocking my freezer. I also do a lot of cooking on Yom Tov itself. I find it less pressured than feeling like everything has to be done in advance.
Miriam (Pascal) Cohen
The main questions I get are about preparing food ahead of time. People want freezer-friendly dishes. They want instructions on how to freeze food and how to rewarm; they want to know what they can make ahead and what they should make fresh. That's why I write these instructions for all of my recipes. I was tired of answering these questions a thousand times for each recipe I publish!
Chavi Feldman
I'm constantly getting requests for "quick and easy" recipes that still taste amazing and look presentable, whether it's for a simchah or for a Yom Tov meal, or even simply for supper. Our lives have become so fast-paced these days that we're all just looking for quick shortcuts to get good food on the table in no time at all. I've become a big fan of "half-homemade" recipes that allow us to use the ready-made ingredients available, tweak them, add fresh herbs and a personal touch, and voila! You have an impressive dish that didn't take too much effort to prepare but can still have everyone fooled!
Faigy Grossman
The main question I get is very open-ended: "What are you making this Yom Tov that's interesting?" And since I work in a school and the beginning of the year is really hectic, it's "How do you get everything done?" So, although they don't believe me, I constantly explain that my family eats very simply; we've got lots of picky eaters, and I do very basic Yom Tov food, usually the same "special" food each Yom Tov. (I do try one new recipe, usually, for when I'm having guests...)
The freezer is also a very good friend of mine, and whenever I have the chance, I try to stock up — starting even at the beginning of the summer! Summer's bounty makes great kugels, soups, compotes... All easily frozen!
Danielle Renov
It's such an overwhelming time for people between the beginning of school, the slow/unpredictable change of seasons, and the upcoming Yamim Tovim. I'm not even sure which question is most common because there are so many! In a year like this one, when Rosh Hashanah is right at the beginning of September, I think we're all sort of wondering how we're going to make it through!
Usually I begin my Yom Tov prep the day after Rosh Chodesh Elul. Every day I make one or two freezer-friendly dishes (this is key to reheating!) and pop them into the freezer to make my cooking experience a little smoother. Bonus, cooking for Yom Tov also keeps it on my mind and helps me get spiritually focused as well!
This year, though, I made a conscious decision to change that. We've been through soooooo much in the last 18 months! Then summer came, and we jumped right into the Three Weeks. So I decided to make the most of the warm sunny days of the end of Av and the beginning of Elul.
My plan is to spend as much time outdoors, preparing spiritually in a relaxed, calm way and then, the week before Rosh Hashanah, to go full-force into cooking. That week I'll serve grilled chicken or pasta for dinner to make things easier and spend a few hours each day cooking. My goal is that by replenishing my physical and spiritual energy reserves, cooking for Yom Tov will not only be easier, but also, G-d willing, can we say… fulfilling!!!
Sarah Faygie Berkowitz
The question I get the most is what to make for dinner. As a young mom, I relied on pasta way too much, and I'm still trying to make up for that now with lots of veggie-based dinners. Think stuffed portobello caps (quinoa, spinach, sweet potato chunks), stir-fries, roasted vegetables with techinah, hearty soups, and colorful, loaded salads. When I do make pasta, it's whole wheat, and doused with a savory marinara or a light cheese sauce (usually vegan cheese — it's improved greatly over the years). And then there's pizza — that's not going anywhere, but yes, it's also whole wheat, loaded with veggies, light on the cheese, and on a good day topped with fresh arugula or chiffonade basil. I also figured out a way to prep five delicious soups in under an hour, so that's a real help come fall and winter.
Naomi Nachman
The biggest question I get is about freezing things and how to defrost. I always tell people to label everything really well, what's inside, the number of people it will serve, cover it really well, and when you reheat, most things go from freezer to oven — never defrost first, because that's what makes food soggy.
(Originally featured in Family Table, Issue 756)
Oops! We could not locate your form.
>