| FamilyTable Feature |
Bake a Bouquet | May 23, 2023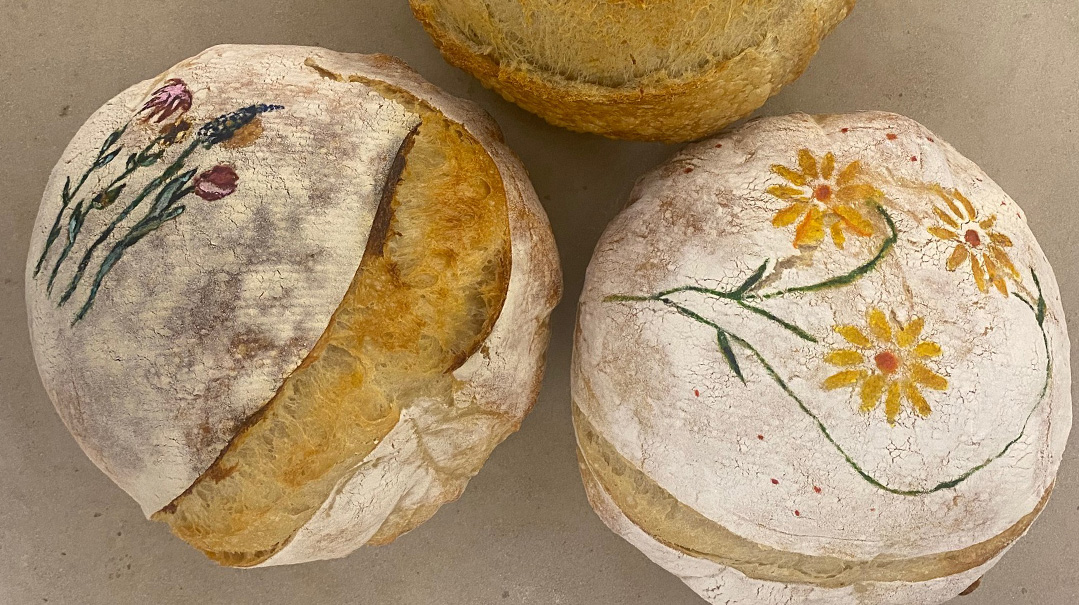 Text, styling, and photography by Esther Shaindy Leshkowitz
Baking bread is an art already, so why not up your game and paint your sourdough loaves?
You'll need gel food coloring (I used Chefmaster) and a set of cheap paintbrushes. Choose your design and colors, then make a color palette on a plastic plate. Paint the dough while raw. You can touch it up after it's baked.
Here are a few tips:
Some people suggest diluting the food coloring with water or vodka (which dries faster), but I found it better to lighten colors with white, since it ran less.
Start with less color on your brush, and then build up.
The design looks more dramatic on a white background. You can coat the loaf with rice flour for this, but it makes it harder to paint. For nice contrast, use a loaf made from white bread flour and use brighter colors.
Practice on the underside of the loaf first, until you get the hang of it.
Use a stencil to start.
If you uncover your bread halfway through the bake, cover the pot lightly for the second half of the bake.
Note: In order to avoid the halachic issue of cutting into a meaningful image, one can either slice off the top part of the loaf or one can paint the flowers in a way that can be sliced in between. Alternatively, these designs can be made on sourdough rolls, because biting into the image is okay.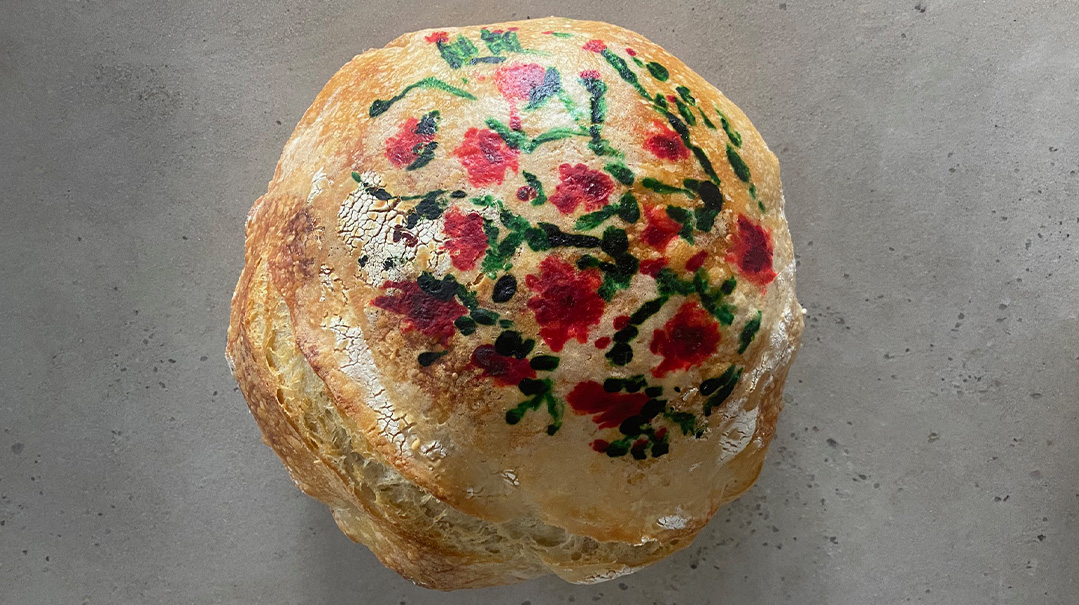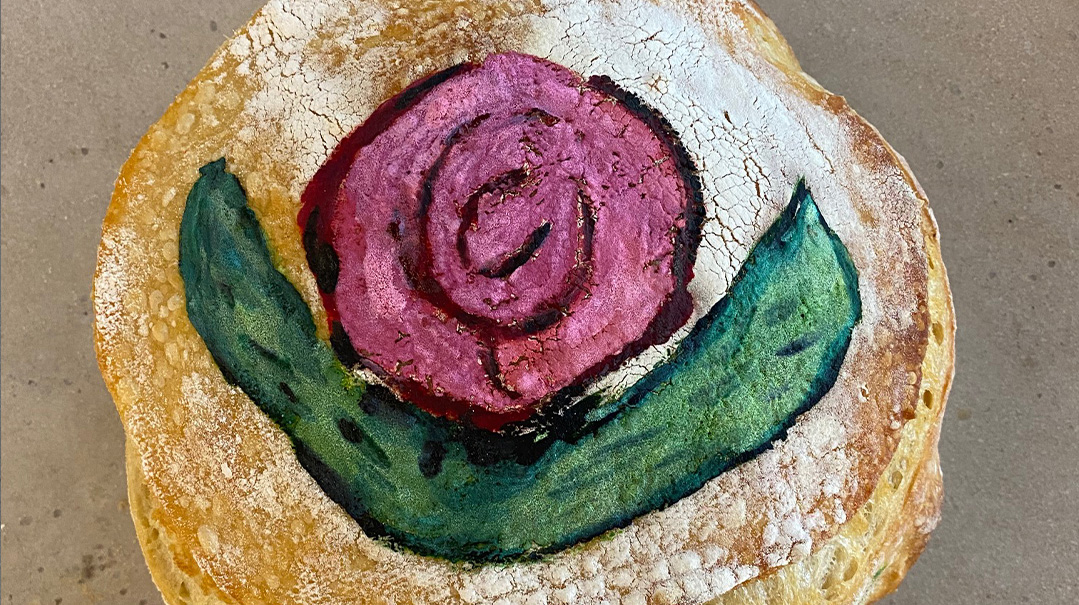 (Originally featured in Family Table, Issue 844)
Oops! We could not locate your form.
>