| Magazine Feature |
Ancient Vines and Modern Wines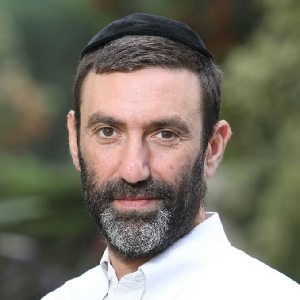 | April 6, 2020
What exactly happened to the grapes and wines described in Tanach, Mishnah, and Gemara? The quest to decant new wines from ancient grapes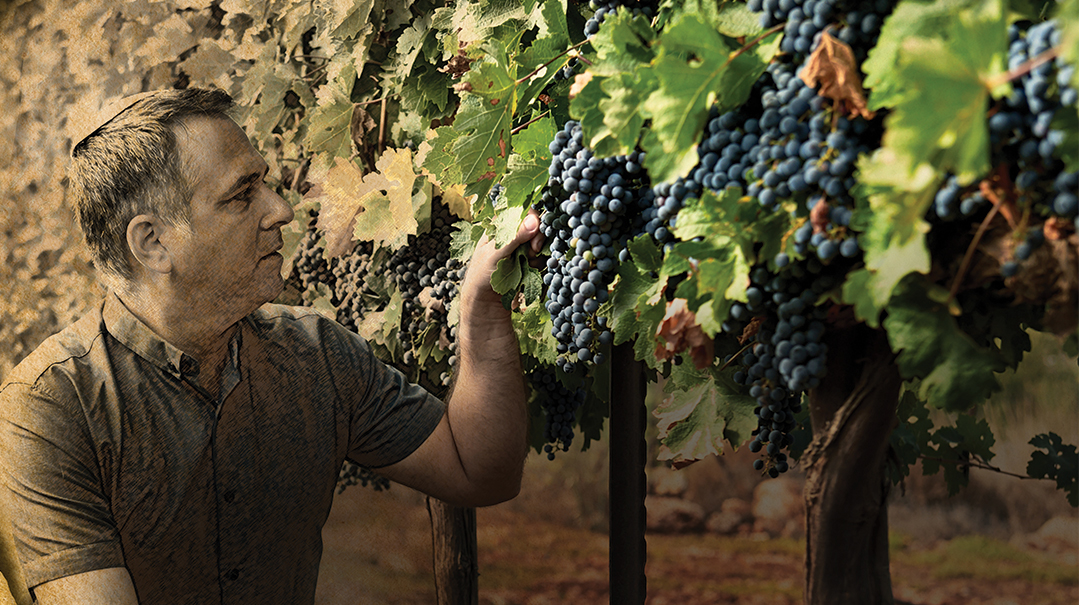 Why do just six varieties of wine dominate the global market?
For that matter, why are there only a dozen or so types of apples to choose from at the grocery store when there are more than 7,500 species grown worldwide? In the case of bananas, the imbalance is even greater. One variety of banana, the Cavendish, accounts for 47 percent of total sales, despite the existence of more than 1,000 banana species.
There's more than one answer to this question of market dominance, but in the case of wine, it's a case of simple economics. As the famous wine critic Robert M. Parker wrote two decades ago, corporate wine makers "make wines all in the same way, designing them to offend the least number of people."
Though there are approximately 1,300 known varieties of wine grapes in the world, Chardonnay, Riesling, Sauvignon Blanc, Cabernet Sauvignon, Pinot Noir, and Merlot (Syrah and Pino Grigio also appear on various lists) dominate the shelves of wine shops everywhere. Yes, you can find a single row of Malbec or Cabernet Franc or Pinotage on those shelves as well, but the Big Six are the forest you can't miss for the trees.
What's more, all of the best-selling varieties are sourced from French grapes. It's a bit like Ford, Chrysler, Fiat, Toyota, and dozens of other carmakers all producing knockoffs of six models of Peugeot.
Of course, it doesn't have to be this way, and for the last 15 years or so, Dr. Shivi Drori and a team of researchers at Ariel University in Israel have been trying to reinvent the Israeli wine industry. Not only does Drori want to prove that farmers in the land of Israel were among the first to cultivate grape vines, but he also wants to bring back the grapes, and the wine, that our ancestors drank during Biblical times.
Sound farfetched? Since 2012, Drori and his team have identified 82 varieties of nearly dormant vines growing in Israel and hopes in the coming year to match those varieties with ancient grape seeds found at archaeological sites. In other words, by 2024 (after orlah passes), instead of drinking Cabernet Sauvignon and Chardonnay at our Shabbos tables, we could be drinking Jandali, Bittuni, and Hamdani, ancient grapes grown by Jews brought back to life.
Uncorking a Mystery
Shivi Drori grew up in Kiryat Shmona, in Israel's north, and took an early interest in agriculture. But it was only after his army service, when he and his wife Shira moved to Eli, in Samaria, that he first started farming: first raspberries and flowers, and later olives and olive oil. When he decided to go back to university to complete a PhD in chemical engineering, he decided to focus on wine and the secrets of the grapevine.
He had backing for his interests from the start. His father-in-law, Amnon Weiss, an Israeli businessman, former Paralympic athlete, and wine enthusiast, had been making wine in his garage in Kedumim for years. So together with his son-in-law, they established the Gvaot Winery in Givat Harel, a settlement near Shilo, in 2005.
At first, they produced just a few thousand bottles a year, but as Drori's experience grew, and the Israeli wine market in general expanded, they ramped up production. Today, Gvaot produces 65,000 bottles annually, which sounds like a lot, but actually places them in the bottom half of Israeli producers. Carmel, Israel's largest producer of wines, makes 15 million bottles annually.
Gvaot is an estate winery, which means that all of its wines are produced near its vineyards. Israel is a small place, but the terroir creates differences between a grape grown in Judea and another planted in the Golan. Generally speaking, the wines of Judea and Samaria are full-bodied and rich, whereas the wines of the north are more refined and lighter.
When Drori began his search for the ancient grapes of Israel, in 2012, he was seeking to understand the genomics of grapes, and how wine was produced in ancient Israel. The idea was to trace the genetic changes that occurred during the domestication of the grapevine. But that led him to an even bigger area of inquiry: What exactly happened to the grapes and wine described in the Torah, Mishnah, and Gemara? Why did they disappear? Or perhaps they didn't.
The short history of wine in Israel goes like this: for thousands of years, the various peoples living in Eretz Yisrael produced wine. That is obvious from the thousands of ancient wine presses that have been discovered, along with historical accounts. Viniculture lasted until the end of the seventh century, when Arab armies first conquered Israel. But wine production continued, off and on, with a succession of foreign rulers, including the Mamluks and Ottomans.
Since it is forbidden for Muslims to drink alcohol, most growers switched to table grapes, which are larger and have softer skins. It was only in the 1880s, when Baron Edmond de Rothschild planted his vineyards (with the aid of imported French vintners) in Rishon L'Tzion and Zichron Yaakov, that Jewish wine making was reintroduced on a large scale.



Ancient Varieties, Discovered Again
Despite the many years of dormancy, Drori and his team weren't convinced that all the grapevines of the past had disappeared.
"A grapevine is something that people preserve," Drori says from his office at Ariel University. "They preserve it not by seeds but by vegetative propagation, so it's the same as the ancestor, exactly. Once people plant and replant, the variety should remain. There are varieties around the world that we know have been preserved for thousands of years."
But how to find these grapes? When Drori started his project, he posted messages on social media alerting people that he and his team were in search of feral grape vines. Then he divided the country into regions and subregions and assigned his team members, often students of his, to survey wide areas. They walked, with caps atop their heads to shield them from the hot sun, and liquid nitrogen containers in their hands to collect samples. They surveyed ancient ruins, Arab villages, cowsheds, and old Jewish towns. Once, in Tzfas, Drori found an old grapevine in the courtyard of a house in the Old City that was more than 30 centimeters in circumference, about five times the size of an average cultivated vine.
Through his research, Drori discovered that in ancient times most grapevines grew in the Galilee, along the line of the Jordan River. (That makes sense, since vines need a lot of water to grow.) He also discovered that the Jewish National Fund had preserved an impressive collection of grapevines in Sataf, an ancient settlement (and today a national park) that is halfway between Jerusalem and Beit Shemesh.
Back in his lab, he started growing some of these ancient vines and analyzing their genetic makeup, with the help of Dr. Sariel Hubner, a fellow scientist. He discovered that wines in Israel were similar to other Mediterranean wines. However, comparing the genomic makeup of Israeli wines to European wines, he found differences. It seems that European wines were sourced from wine grapes grown in the Caucasus, mainly Georgia and Armenia.
"Meaning that we had domestication occurring in Israel, so our varieties were developed in Israel, without any connection to the European varieties," Drori notes. "This is new, by the way. We also thought that maybe our varieties came from the Caucasus, but this is not the case. Our varieties are not the same as the varieties that were growing in the Caucasus."



A Twist in the Vine
The work is still ongoing, but by 2017 Drori had identified about 600 feral grapevines (meaning they were growing wild and had not been planted), 82 of which were found to be unique varieties. The next question was whether he could match any of these varieties to those mentioned in rabbinic literature:
In Maseches Shabbos (62b-63a) Rav Yehudah quotes Rav:
On the topic of the sins of Jerusalem and the abundance that existed before its destruction, Rav Yehudah said that Rav said: The people of Jerusalem were people of arrogance. They… would say to another: [Did you drink] white wine or on black wine.
The words the Gemara uses to describe white wine is "Gordali" and black wine "Chardali."
Later, Rabbi Menachem of Lonzano, a resident of Jerusalem for 40 years in the 16th century, describes two types of wine extant in Jerusalem at the time:
Until this day there are two types of wine in Jerusalem: Jandali and Hamdani. The grapes of the Jandali are soft to chew and make weak wine and the Hamdani is hard to chew and makes strong wine.
"This is exactly what we got from these two varieties [that we collected]," Drori says, referring to the description of Rabbi Lonzano. He also notes that Arab growers to this day use these names for the wines. "The Hamdani is very soft to eat and a has very low sugar content, so it makes a softer wine. And the Hamdani has a harder skin and a higher sugar level, so its wine is stronger. It fits exactly Menachem from Lozano was saying."
Other major traditional varieties that Drori discovered have names like Marawi, Baluti, Tufahi, Dumiat, Dabuki, and Shami.
Now for the twist in the story: In 2018, journalist Kevin Begos published a book called Tasting the Past: the Science of Flavor and the Search for the Origins of Wine. His journey began when he tasted a wine in an Amman hotel room made by a Palestinian grower in Bethlehem called Cremisan.
"The red wine had a spicy flavor, sort of Syrah-ish, but not quite," Begos writes. "It was drinkable, balanced, and pleasingly different, with even a hint of earthy terroir."
And what does this Palestinian winery call its handful of local varieties, one of which Begos tasted? Baladi, Jandali, and Hamdani.
Begos's book, along with the recent interest of Israeli winemakers in these ancient grapes, has led Palestinian growers to launch a propaganda war against the Israeli wine industry, insisting that Jandali is a purely Palestinian grape, and the effort of Israelis to co-opt it is yet another example of Israeli cultural appropriation.
Today, Gvaot makes 16 different wines, two of which are sourced from ancient varieties: Hamdani-Jandali, a white, and Bittuni, a red.
"Our Bittuni is very unique," Drori says. "It's very similar to Pinot Noir, with characteristics of earthiness, some leather, some fruit and floral aromas. And our Hamdani-Jandali is also a very interesting wine. On the one hand it has mild aromas and is not very aromatic but the mouth is surprising because it's heavier than you would expect looking at the wine. It's medium-bodied, which is quite a lot for a white wine."
But Gvaot is not the only winery interested in these ancient flavors. Today, other Israeli wineries — Recanati, Feldstein, Barkan, and Teperberg — make wines using Hamdani-Jandali, and a handful of other local grapes. Ironically, until now, they have all sourced their grapes from Palestinians growers in and around Bethlehem. But next year, Recanati, a winery just outside Chadera, will for the first time in hundreds of years harvest its own Marawi grapes, reproducing a local variety once drunk in Temple times.



A Taste of Israel
Kobi Arviv, the head winemaker at Recanati, is a 37-year-old autodidact. He started at the winery in 2006 as a cellar master, and ten years later was directing the wine making operation.
"I really like to produce gastronomic wines," he says in an interview from his winery, "which means low alcohol, floral tones, with red fruit. Not too heavy or jammy. We live in a hot climate and I try to avoid the heavy style."
Recanati's first vintage of Marawi (which is a second name for Hamdani) was in 2014, a wine whose taste Arviv describes as similar to a Chenin Blanc or a Chardonnay.
"It's not an aromatic variety," he says. "It has characters of minerals and salt, even a little bit smoky. Very good acidity."
For the last five years, he's been sending a mashgiach to the vineyard outside Bethlehem where his Marawi is grown, but this year he'll pick his own grapes, at a field in Netuah, near the Lebanese border.
"I think it's a very important step for Recanati, but also the Israeli industry in general, to produce wine from local grapes," he says. "People want to taste the region. People who go to Greece want to taste a Assyrtiko, those who go to Burgundy want to drink a Pinot Noir. We need to find our identity in the world wine industry. That is very, very important."
Recanati produces about 4,000 bottles of the white Marawi and the red Bittuni each year, a small part of its annual 1.3 million bottle production total. A larger part is dedicated to the traditional French wines, and a few to what Arviv calls Mediterranean grapes like Carignon, Petit Syrah, and Marselan. These are grapes that grow better in a hot climate, and unlike other French varieties that are harvested in the fall, the Mediterranean grapes are picked at the end of July to mid-August, sparing them the hot Israeli summer.
Arviv doesn't expect these wines to outsell the big French varieties in the years to come, but it's nonetheless an important expression of identity for the Israeli wine industry.
"We are not working in large quantities, but it's still important to produce even in small quantities," he says. "It's very exciting to think that in the past people were drinking Marawi or Bittuni and now we can actually do the same."



Closing the Circle
The last piece of the genetic puzzle — connecting the grapevines Drori has found in his survey with those found in ancient Jewish settlements — will hopefully come in the coming year.
"We're trying to close the circle," he says.
His teams have collected samples of grape seeds from digs at the Temple Mount, ancient Shilo, Masada, and Herodian, with the help of Professor Ehud Weiss, an archaeobotanist, as well as archaeologists Dr. Eilat Mazar and Dr. Erez Ben Yosef.
"These remains are either grape seeds or grape berries," he explains. "All these remains are in very good shape, which means that we can actually analyze them by their morphology and understand the specific variety they came from, or extract their DNA and compare it to what we find today in our domesticated varieties in our collection."
And once that's accomplished, Drori can then release plant material of these vines to Israeli growers, creating an entirely new market segment.
"We have a lot of demand, "he says. "A lot of people want to plant these varieties and start making these wines, and not just commercial users, but also [wine hobbyists]. So we're trying to make it happen, even though it's not really our mandate as researchers."
Currently, the Agricultural Ministry is testing three varieties from Drori's lab, and another eight are on the way. Eleven wines to challenge the Big Six and bring us back to our roots.
(Originally featured in Mishpacha, Issue 806)
Oops! We could not locate your form.
>