| Make Her Day |
A Doctor's Devotion | March 23, 2021
We gave them $100. They made someone's day. 9 stories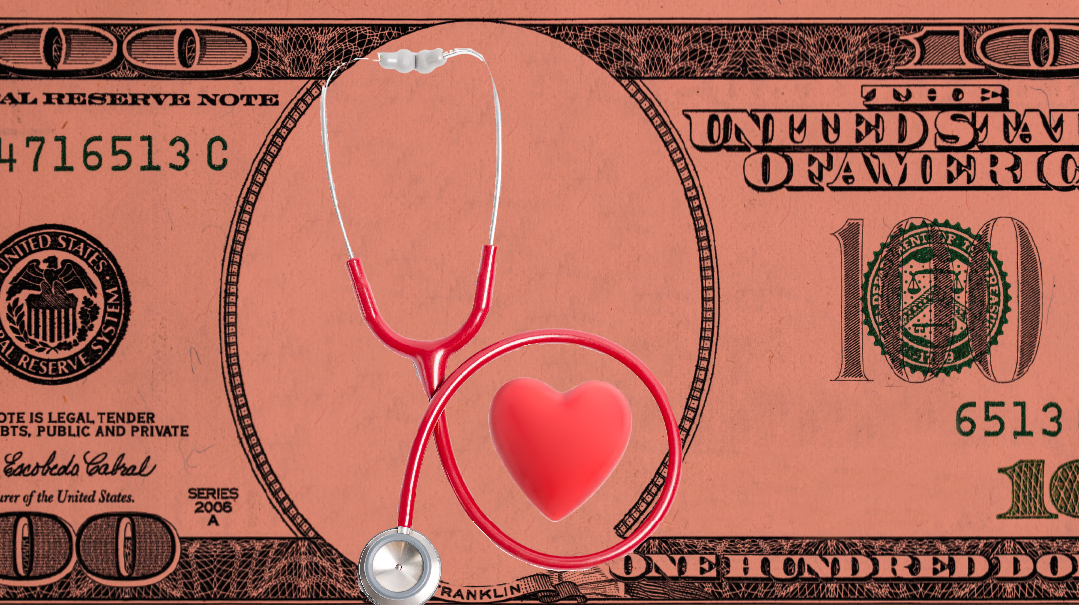 Nominated by M.U., New York
Idon't think I was given a choice about the way my life has unfolded; I think I was chosen. Twelve years ago, when my youngest was five, we were asked if we could take in a beautiful baby girl with Down syndrome while her foster family was being arranged.
We did. Then, when the family arrangements fell through, we were asked to keep her. That's how we got our precious Racheli. Everything was perfect for six weeks, and then, without warning, she suffered heart failure and had to be hospitalized immediately. She never really recovered, medically speaking.
She required rehab, but when she deteriorated there, we swiftly brought her home. And that's where she's been for the past 12 years. Our daughter, part of our family, keeping us on our toes and ensuring, through her delicious antics and the constant medical care she requires, that we have a dull moment.
Last November, an acquaintance, Mrs. B., reached out to me. She too fostered special needs children, and we'd spoken a lot in the past. I'd heard all about her adorable seven-year-old Chedva, a sweet girl with Down syndrome whose medical needs were similar to Racheli's.
Mrs. B. confided that she was ill and needed to begin medical treatment immediately.
"My husband's in the car waiting," she said into the phone, "but I'm not going for treatment unless you promise me you'll take Chedva in the meantime."
As my husband pointed out afterward, it wasn't really a question.
"Go for treatment," I said to her. "We'll take Chedva. May you have a refuah sheleimah."
She underwent surgery, and when she awoke, she called me. "I'd love to have Chedva back for Shabbos, but my children want me to rest. I promise you though, I'll pay you back. But perhaps not with money."
When I heard that, I put the phone down and cried. They were eerie words, and I was frightened.
That Shabbos, Mrs. B. took a turn for the worse. She passed away shortly after, and I was left stunned and reeling. What had just happened? How was I going to cope with not one daughter with Down syndrome, but two?
After Mrs. B.'s death, I received a phone call from Dr. V. "I'm Chedva's pediatrician," she told me. "Anything you need, no matter the time or day, please call me. Here's my cell number."
She spent hours going over all of Chedva's records, treatments, and care. She checked when her last dentist appointment had been, if she needed an eye or hearing test; things I just wouldn't know on my own. She even came down to my house to see our family because she wanted to make sure that it was a stable environment for her patient and ensure that her needs would be fully met.
One of the incredible things she did for me was call up all of Racheli's specialists — and there are many — and convinced them to take Chedva on as well, just to make life easier for me. On Mother's Day, she sent me the most beautiful and encouraging message.
I nominated Dr. V because I'd love to treat her to a spa day to show my appreciation for all she has done and continues to do. She had tears in her eyes when I told her about the nomination.
But Dr. V refused to accept the massage. "Take this money and get the girls something for Yom Tov," she told me.
I bought them gorgeous matching dresses and will send an Erev Yom Tov picture to Dr. V. And I'm certain that will be more than enough thanks for her.
(Originally featured in Family First, Issue 736)
Oops! We could not locate your form.
>