| Staff Room |
Which Miriam Pascal classics enhance your table time after time?
| July 8, 2020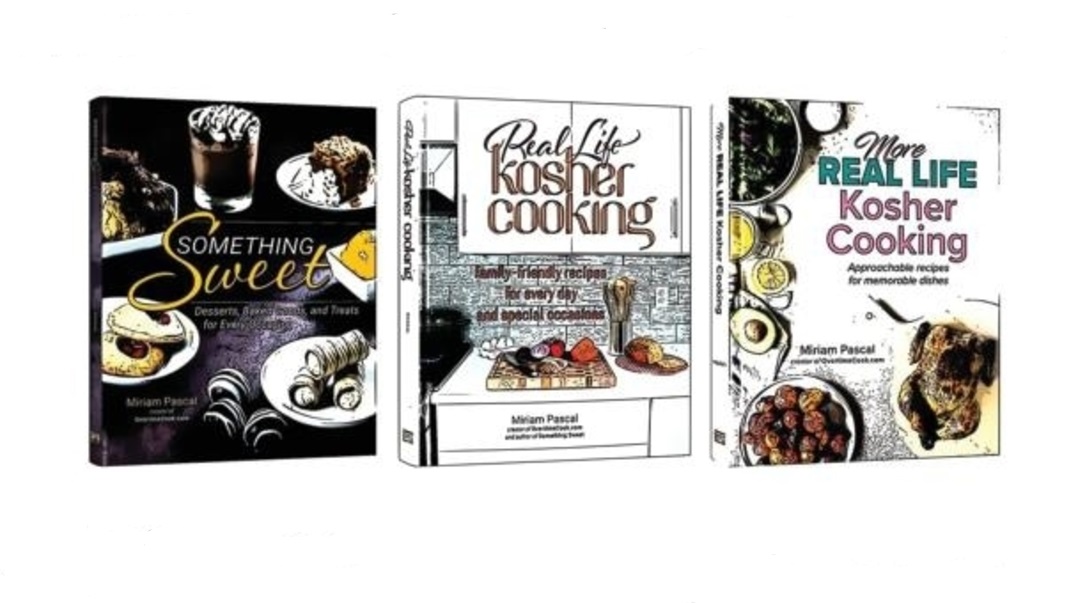 Miriam Pascal is undoubtedly a jewel in the FT crown (and a downright bedazzled crown it is!). In honor of her recent mazel tov, the staff shmoozes about which Miriam Pascal classics enhance their tables time after time
I love her smashed potatoes, a variety of the mousse cups — peanut butter, pretzel, no-bake coffee — honey cookies, and sooo much more! —Faigy Grossmann
I really like the honey mustard potatoes with French fried onions on top. I've made it a number of times and everyone really enjoys it. —Nina Feiner
I love her Asian Chicken Noodle Soup and French Onion Paninis! —Hadas Stern
Best Yom Tov appetizer: Pulled Beef Puff Pastry Pockets (served with mushroom sauce). Easiest dessert ever: Cookies and Cream Krembos. —Devorah Cohen
Cappuccino Cookie Cups — delicious!! —Faigy Grossman
Chocolate Fudge Pie with Pretzel Streusel Topping! Amazing! —Shana Halpert
Steak and Chummus Flatbreads. —Esther Kurtz
One recipe I'm supposed to pick?! There are so many Miriam Pascal treats that have become family favorites. I guess I'll go with what I make most often, and that is, hands-down, the sweet onion and mushroom dip that was in a Purim supplement a few years back. It's been on my table every single Shabbos since. —Bassi Gruen
You can never go wrong with Miriam's Cookie Dough Fudge Pie! —Esther Ottensoser
Teriyaki Roasted Cauliflower and Broccoli is one of the most requested sides in my house. —Esti Vago
Honey Sour Cream Pound Cake. —Estee Kafra
Definitely her Pesach brownies!! Even good during the year! —Chaia Frishman
Miriam's Best-Ever Chocolate Chip Cookies without margarine or butter is a staple in my house. I was so excited to find a recipe using oil because I try to avoid margarine and my kids don't love when I use coconut oil in cookies. I literally make them every Shabbos. Thank you, Miriam, and mazel tov!! —Rorie Weisberg
Ever since More Real Life Kosher Cooking came out, I have been making the Roasted Mushroom Minute Steak. The entire family loves it every time! —Chanie Nayman
(Originally featured in Family Table, Issue 700)
Oops! We could not locate your form.
>