| Staff Room |
What will you be serving all day Erev Yom Kippur?
| September 23, 2020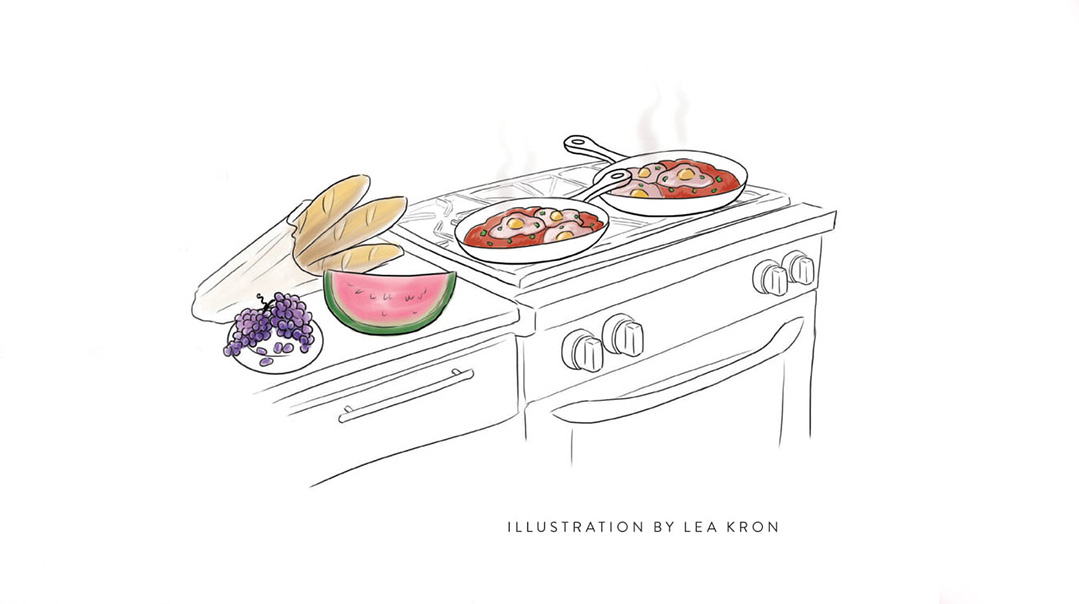 Whatever soup I make for after the fast, which is almost always a dairy mushroom soup. My hack to get it creamy when I never have cream on hand is to blend in a tablespoon or two of cream cheese, believe it or not. It will not taste like a sandwich.
—Michal Frischman
We do a big breakfast, a big lunch (first seudah) with all the courses, and for the Seudah Hamafsekes, a lighter seudah — chicken soup, chicken from soup, apple compote... There's also cake around (honey, of course) and fruit (can't be left out!) all day, for noshing.
—Faigy Grossman
Grapes are a firm favorite. I also make sure to serve a really hearty soup with complex carbs, e.g., split pea soup loaded with veggies and barley.
—Bassi Gruen
Sourdough this year for sure, and I usually like to do a complex carb like brown
rice. Maybe I'll stuff chicken with rice. Hmm. I might just have to report back!
—Chanie Nayman
In the morning we have one seudah with basic traditional food. For the Seudah Hamafsekes, we serve soup and kreplach (if they come out decent! If not, we stick to kneidlach), chicken, and wholesome carbs. There's always grapes and watermelon too.
—Brynie Greisman
I usually serve a big lunch that includes a filling protein — salmon or chicken — together with rice or couscous and salad. The second meal will have fresh chicken soup, kreplach, potato kugel, and some sort of chicken again. Plenty of water (or Powerade) all day!
—Shana Halpert
I always make a big brunch seudah in the morning — two big shakshukas, tons of fresh bread, and lots of fresh, cold grapes and watermelon to help everyone start to hydrate.
—Danielle Renov
Oops! We could not locate your form.
>