| Staff Room |
What secret-stash snack are you hiding in your desk/car/cabinet over the fridge right now?
| August 26, 2020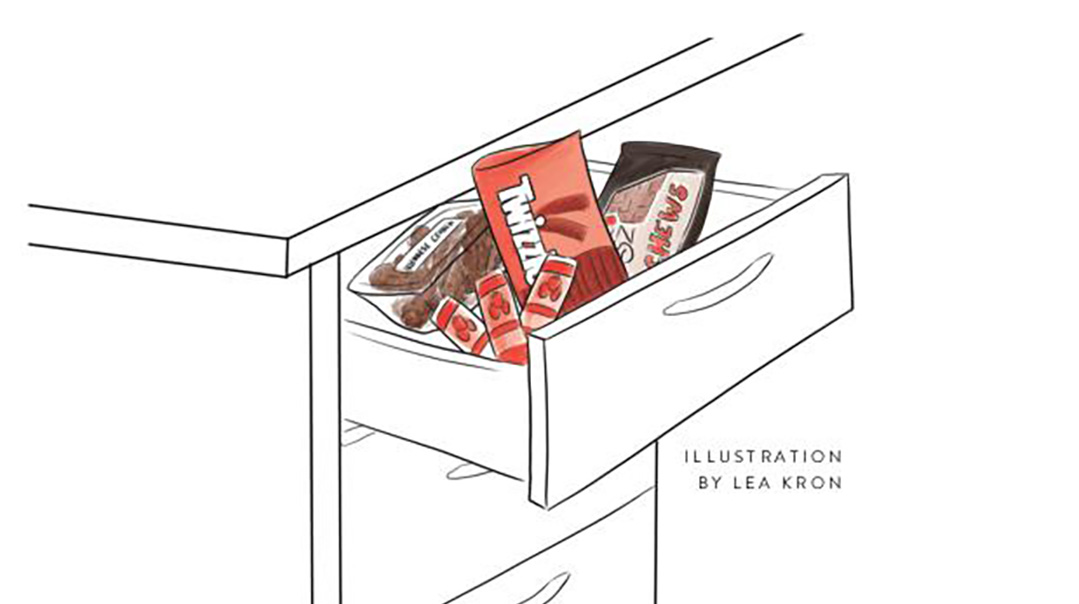 Okay, this is totally dating me! Jelly rings! And natural dried mango. —Chavi Feldman
The real "never-missing-from-my-closet" snack is kettle cooked potato chips. BBQ, if it's the right brand, but otherwise plain is good too. And chocolate. Lots and lots of chocolate. —Devorah Cohen
For me, it's lamb chops from Australia in my freezer. —Naomi Nachman
A ziplock bag of Kim Kushner's Fig and Walnut Biscotti. Ever since I first tried them, I can't stop making them and eating them! As many times as I triple the recipe, it seems to get finished too quickly. —Shevy Shanik
A bar of 72% dark chocolate!! —Barbara Bensoussan
I looove to sit down to work at night with a bunch of weeks'-old gummies with that amazingly satisfying texture. —Chanie Nayman
It's a long list... Nutty Chews, Viennese crunch, licorice, Joray fruit roll-ups, etc., etc. —Esti Vago
(Originally featured in Family Table, Issue 707)
Oops! We could not locate your form.
>