| #In A Word |
#triumph | April 16, 2019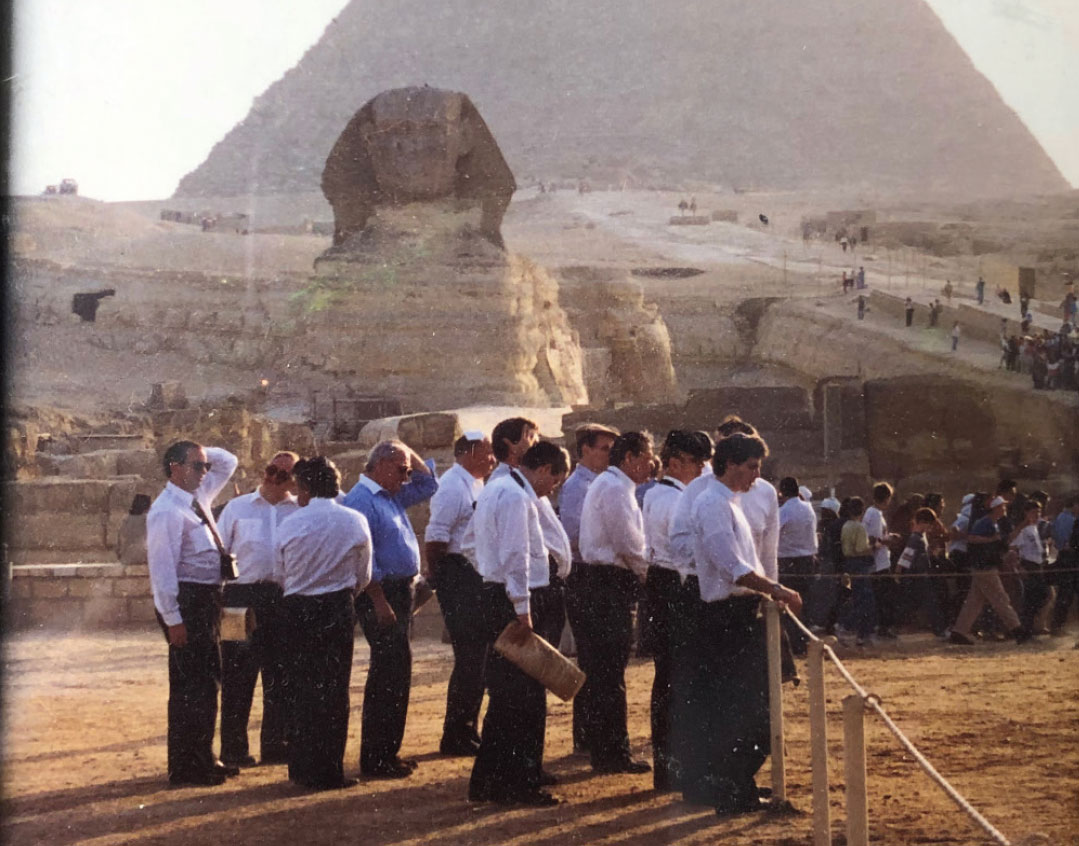 The moment when you reach the top of the mountain and look down at where you started – that's the moment when you understand what victory is all about. Triumph arrives only after a struggle, and its sweetness can be savored only by those who've tasted doubt and defeat. The greater the struggle and the more crippling the doubt, the grander the celebration when you finally arrive.
What does triumph look like to you?
Out of Egypt
Malcolm Hoenlein
O
ne winter during the tenure of Hosni Mubarak, the members of the Presidents Conference were invited to a meeting with the Egyptian president. One of the members of the delegation had to say Kaddish, and by the time the meeting concluded, it was already quite late in the day. With evening fast approaching, we decided to have the minyan right there.
Later, when we received this picture of our impromptu minyan, we realized that our "Amen, yehei shemei rabba" that late winter day — just before Pesach — had been recited in front of two silent witnesses, the Sphinx and the Pyramid. As a quorum of men proclaimed their fealty to their Redeemer, these two witnesses to history sat silently, hearing an enduring cry, a timeless call, to an Eternal G-d.
Excerpted from Mishpacha, Issue 757. Malcolm Hoenlein has been the executive vice chairman of the Conference of Presidents of Major American Jewish Organizations since June 1986
Oops! We could not locate your form.
>