| #In A Word |
#farewell | April 16, 2019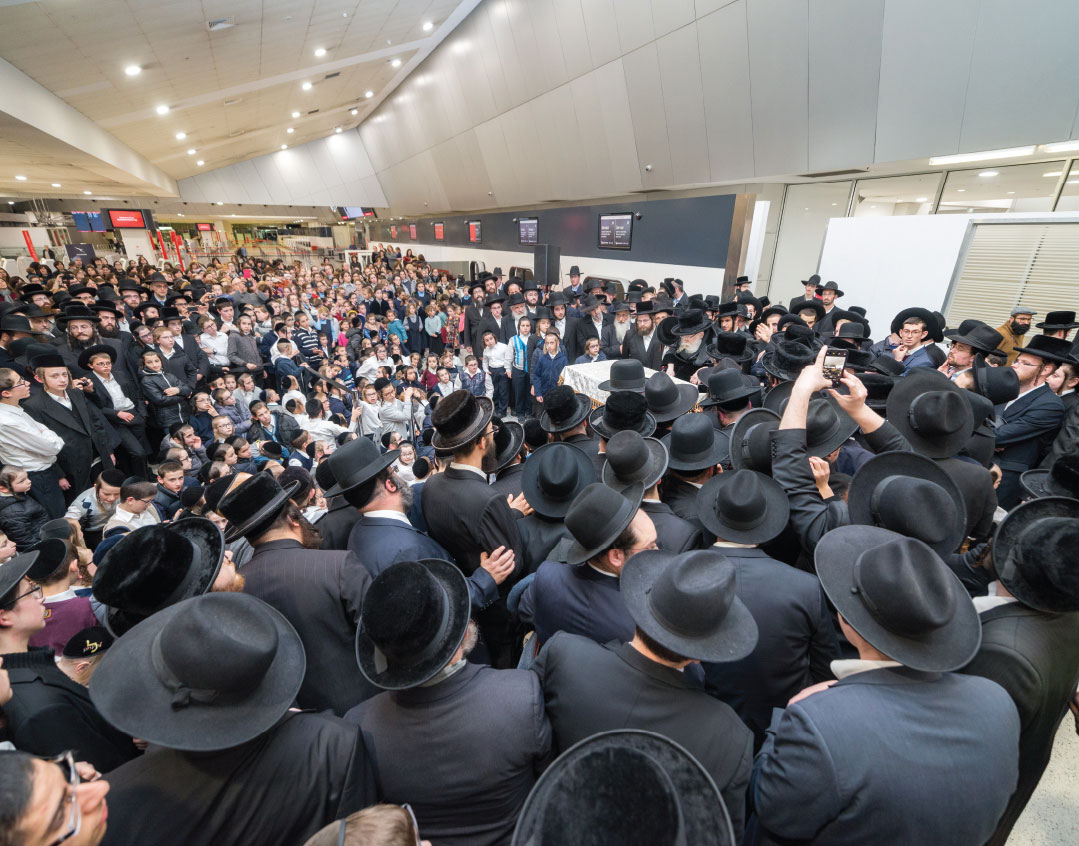 As the sands shift and the seasons change, our ephemeral world sometimes feels like a series of goodbyes – moment upon moment when we pass through a doorway separating us from that which was yesterday. In a world that's nothing more than a passageway to eternal life, nothing lasts forever. 
What does farewell look like to you?
Final Flight
Danny Weiss
R
av Avraham Zvi Beck served as rav of Melbourne's Adass Yisrael kehillah for some 30 years. Universally revered by all for his Torah scholarship and his gentleness, Rav Beck brought a long legacy to Melbourne.
He was born in 1932 in prewar Hungary, spent the postwar years in Italy, then basked in proximity to the Imrei Chaim of Vizhnitz's newly established court in Bnei Brak. But that wasn't his last stop: In 1962, Rav Beck was asked to take a rabbanus position in Montevideo, Uruguay, in South America, where he stayed for more than 20 years, until the community had dwindled so that there was no minyan. In 1988, Rav Beck was invited to Melbourne, where he served the community faithfully for three decades as a force of authority and unity. His name and presence seemed intrinsically linked to the kehillah.
But even after a life of travels, Melbourne was not his final stop. In his final weeks, Rav Beck expressed his lifelong desire to move back to Eretz Yisrael. His very frail health in those last months meant that his doctors gave him only a very small window of opportunity to travel, and throngs of Yidden descended on the specially closed-off Domestic Terminal of Melbourne Airport to bid him farewell.
Hundreds of men, women, and children arrived by private car and bus. A stage was erected, and the rav was escorted atop it to address his people. Every halting word was an effort, and the crowds hushed to hear his quiet voice sharing a final blessing, urging them to remain united and to perform chesed for one another.
Everyone — even children — had the opportunity to shake his hand and wish him "l'chayim u'l'shalom" and then to escort him, singing, to the gate. We all knew we were seeing history.
Rav Beck was niftar just a short two weeks later in his beloved Eretz Yisrael. The waves of mourning spread in ripples across the globe to Melbourne, to the people he'd made his own.
Excerpted from Mishpacha, Issue 757. Danny Weiss is a commercial photographer in Melbourne, Australia, specializing in real estate, product, and other commercial photography
Oops! We could not locate your form.
>