| On Our Own Terms |
Toms River
| September 14, 2021
Toms River has been listed multiple times as one of the top 20 safest cities in the US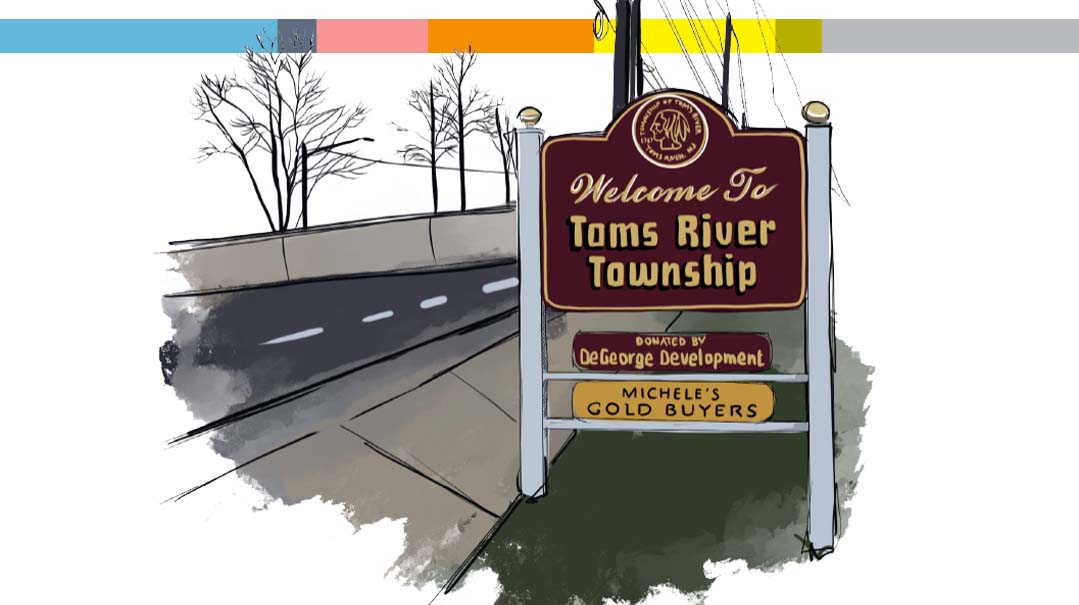 Illustrations: Marion Bellina
Toms River
Named for: 

the man who ran the ferry across Goose Creek
Thomas Luker would have shepped real Yiddishe nachas knowing that a New Jersey township bearing his name has become the go-to location for those wanting to live near, but not quite in, Lakewood. Luker was an Englishman who settled along the banks of Goose Creek in 1685. He was well known for running a ferry across the creek — hence the name "Toms River" — which likely contributed to the growth of commerce in the area. Luker died young at 31 years old, but he left behind three sons, including one named Thomas Luker — the third in a row, as his father was also Thomas Luker.
These days, the name "Toms River" rolls right off the tongue, bringing to mind Lakewood's younger, cooler neighbor. The growth of Toms River can be attributed to the building of a Belz yeshivah on the border of Lakewood and Toms River and the fact that Rabbi Simcha Bunim Paler's yeshivah, Yeshiva Mekor Chaim, opened in the same area. People realized they could buy more affordable homes at the edge of the 'hood and still be a part of a strong shul-based community.
Back in the early days, you could get a lot more bang for your buck in Toms River. Today, price wars have changed the real estate scene considerably, but the pull is still there. One draw? Communities within Toms River are less defined; people of different backgrounds coexist and mingle more readily than in Lakewood proper.
Did you know:
In the mid-'90s, Toms River experienced a high rate of childhood cancers, likely caused by water contamination from the Toms River Chemical Plant (which was ultimately shut down). Today, Toms River water is cleaned under the strictest standards in New Jersey.
Toms River has been listed multiple times as one of the top 20 safest cities in the US.
Sam Porcello, famous for creating cream-filled Oreos, lived in Toms River.
(Originally featured in Mishpacha, Issue 878)
Oops! We could not locate your form.
>