| Communities |
Scranton Guys for Life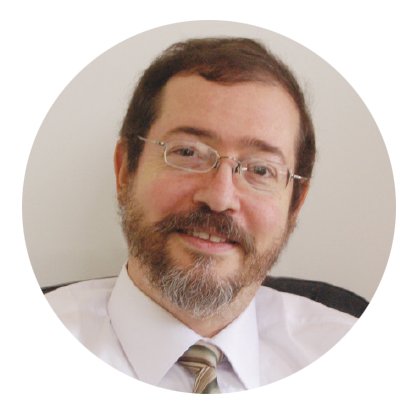 | October 10, 2019
As I sit with a group of men representing four decades of the yeshivah, they all have one thing in common: Scranton guy. How did the yeshivah create that glue?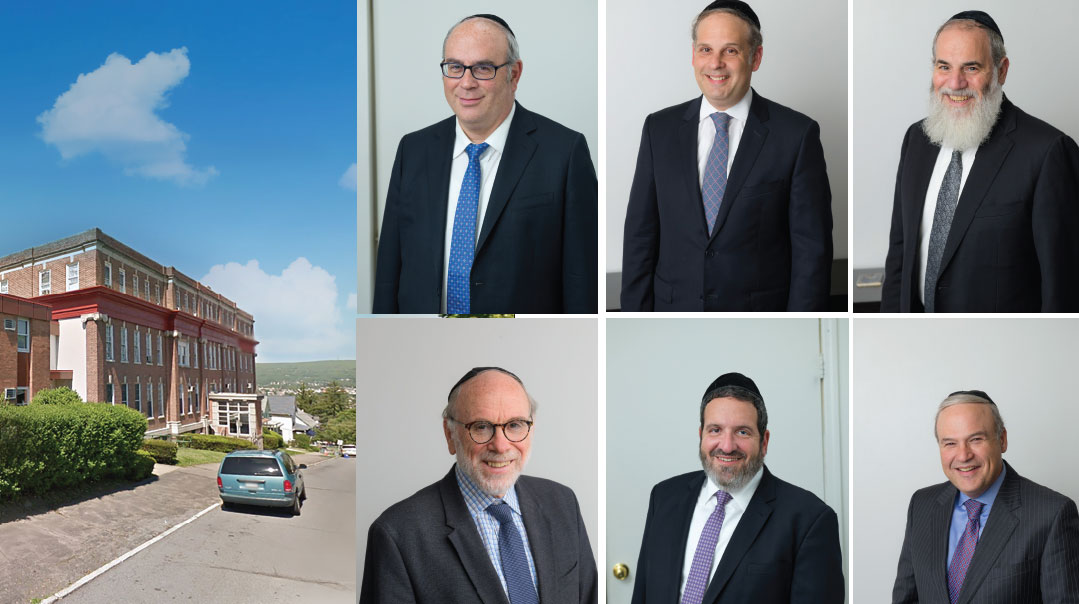 Photos: Naftoli Goldgrab
Not many people know what "Yeshiva Bais Moshe" is, but known by its shorthand name — "Scranton" — it's been a fixture of the American yeshivah world for well over a half-century now.
Located in the city of Scranton, nestled in Pennsylvania's Pocono Mountains, the yeshivah was founded by two talmidim of Rav Aharon Kotler in Lakewood, Rav Yaakov Schnaidman and Rav Chaim Bressler shlita, who continue at its helm to this day. More recently, they've been joined in the hanhalah by the next generation, Rav Chaim Schnaidman and Rav Chaim Bressler's son-in-law, Rav Nachman Pritzker.
Along with such mainstays as Philadelphia, Long Beach, and Denver, Scranton is a member in good standing of that elite group, the "Lakewood yeshivos," all founded by those who learned under Rav Aharon in the Lakewood glory days of the 1950s. Yet I've always thought of Scranton as "Lakewood with a difference," sensing that there's a certain something that has enabled Scranton to produce three generations' worth of down-to-earth, erliche talmidim who are learned in Torah, exemplary in menschlichkeit, and possessed of a clear-eyed hashkafas hachayim.
Recently, I sat down with an intergenerational group of "Scranton guys," hoping to learn more about that certain special something. Put six former yeshivah guys in a room, and in the blink of an eye, 50- and 60-something men with families and businesses and very busy lives transform before one's eyes into guys who've time-traveled back 40 years, sitting in their dorm rooms (or the back of the beis medrash), holding forth on everything from the unique rebbi-talmid bond they all share to being a Brooklyn kid plunked down into a Pennsylvania coal-mining town to something called… "the Cheerios shmuess."


The '60s:
Shmiel Rand, who was in Scranton's first high school class in 1965 and continued on through 1971, lives in Boro Park and works in the jewelry industry.

The '70s:
Rabbi Eliyahu Hoberman spent the years 1972 to 1984 in Scranton, progressing from ninth grade through kollel. A Flatbush resident, he is associate director of development at Yeshiva Rabbi Chaim Berlin and chairman of the Alumni Association of Yeshiva Bais Moshe.
Meyer Weill lives in Flatbush and owns a medical supply company. He learned in the yeshivah from 1976 to 1981 but says, "I never left Scranton and Scranton never left me!"

The '80s:
Benjie Epstein is an attorney living in Flatbush who learned in Scranton from 1979 to 1983 and "in essence, never left, due to the incredible hakaras hatov that I have toward it."
Gavriel Schwab, a commercial insurance broker residing in Flatbush, was "physically in Scranton from 1980 to 1983, but is still a talmid of Yeshiva Bais Moshe to this day," and considers it the "benchmark for how I view all yeshivos."

The '90s:
Elchanan Hamada, a Flatbush resident who's in the import business, learned in Scranton's beis medrash and kollel from 1987 to 1996. He is currently the chairman of the executive committee of the yeshivah.
A Different Time and Place
Shmiel Rand, the room's elder statesman, opens with a memory of Scranton's very first day, in the summer of '65:
On a rainy Tuesday in mid-August, my father put me on a Martz Line bus from Boro Park to downtown Scranton, a very naive 15-year-old kid traveling alone to a new yeshivah no one I knew had ever heard of. I was met at the bus station by a nice, clean-shaven young fellow who, I figured, was a beis medrash bochur. We walked across the street, and I got into a car next to my escort. In the front passenger seat sat another young-looking fellow with a reddish beard. The driver was a tall man with a white beard, a soft-spoken, distinguished-looking man. Naturally I assumed that was the rosh yeshivah.
But as we made the turn onto Monroe Avenue, the street of the yeshivah, my seatmate turned to me and introduced the driver as "one of our balabatim, Mr. Fink." All of a sudden it dawned on me — it was these two others who were the roshei yeshivah! That was my introduction to Rav Yaakov Schnaidman (he had the beard) and Rav Chaim Bressler. They were 27 and 28, respectively, and the handful of beis medrash bochurim who came that first year were only ten years their junior.
There was one high school class, a ninth grade of 12 kids, with Reb Chaim as our rebbi — and he played baseball with us too. The English teachers knew this was a serious, "prep" type of school, where we were expected to come to class with a shirt and tie, there was an honor roll that got published in the local paper, and the guys wore caps and gowns at graduation.
We were a very diverse group, a mix of New Yorkers from Boro Park, Flatbush, Monsey, and the Bronx, with a few from places like Wilkes-Barre and Pittsburgh. Out of town, people don't necessarily wear white shirts even on Shabbos, and one Friday night, as a gag, a bunch of guys came into shul all wearing blue shirts. Afterward I remember Reb Chaim walking around saying, "Boy, this Shabbos came out of the blue…."
(Excerpted from Mishpacha, Issue 781)
>