| Communities |
Happy with Their Lot | May 30, 2018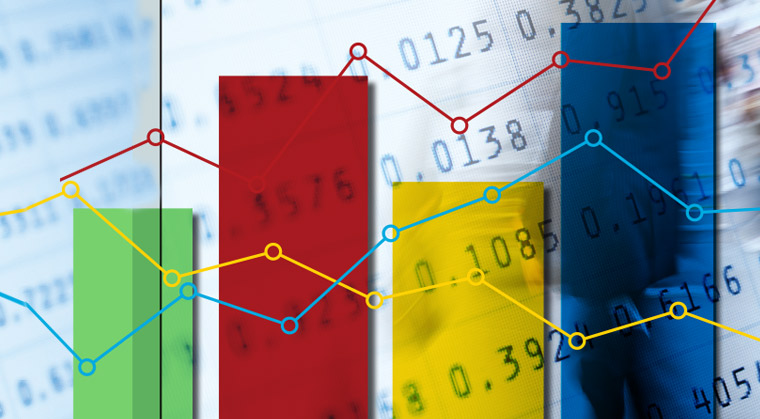 Yes, chareidim are poor, but for the most part they are happy.
That is one result of a new survey of the chareidi sector, conducted by the Jerusalem-based Haredi Institute for Public Affairs, which found that one in two chareidim in Israel lives below the poverty line but only 7.7 percent of respondents reported feeling poor. This response rate was similar to the results in the non-chareidi population.
"Poverty in chareidi society is unequivocally different to poverty in other sectors," says Nitsa (Kaliner) Kasir, deputy chairman of the Haredi Institute, and a co-author of the studyalong with Dr. Dmitri Romanov. "This is a society that chooses poverty consciously and with awareness, in order to live according to religious morals. It has its own order of priorities and that is reflected in the fact that the consequences of poverty are different."
It would be reasonable to suggest that most chareidim don't feel poor because most people around them are also poor, but that's only part of the story. For one, Kasir and Romanov found that chareidim are better managers of their poverty than the general population. Communal organizations like gemachim, which provide a wide range of items, along with a network of discounted sales, make it possible for a chareidi family to do more with less. Indeed, the survey found that 71 percent of respondents were satisfied with their general economic status compared to 63 percent in the general Jewish population. That means that almost half of the poor chareidim are happy with their lot.
Poor but Healthy
The study, titled the Quality of Life Survey, looked at a number of other areas, including health, education, housing, employment, and charity. Researchers compiled their data from Israel's Central Bureau of Statistics.
Interestingly, while other studies have found that wealthy individuals live longer than poor people across the world, that's not true in Israel. Not only is life expectancy higher among chareidim (Jerusalem and Bnei Brak are among the cities with the highest life expectancy in Israel), an array of objective and subjective indicators shows that the average chareidi enjoys good health despite low income levels.
For example, the body-mass index (BMI), which charts a person's height versus his weight and determines a score ("normal" weight is 18 to 25), is an average of 26.1 among chareidi men, almost identical to the average among non-chareidi Jewish men. Among chareidi women, by contrast, the average BMI is within the normal range, at 24.7, and is lower than the average among non-chareidi Israelis. The number of those who suffer from excess weight in the chareidi sector is also very similar to the rate in the general Jewish population, slightly more than 50 percent among men and around 40 percent among women.
The most remarkable piece of data relates to smoking figures. The rate of chareidim who smoke is the lowest among all other population groups. Only 9 percent of chareidim smoke, compared to 23 percent in the general Jewish population and 25 percent among Arab-Israelis. Analysis of the smoking rate among all populations between 2003 and 2013 found that there was a decline in the smoking rate across the board, most likely as a result of mounting public awareness on smoking's dangers. In the chareidi world, however, the decline was even more dramatic, the likely result of the force of halachic decrees, along with the view that smoking was a less desirable trait among the shidduch/dating population.
Chareidim also perceive themselves as healthier than others. According to the survey, 96 percent report that their health is good, compared to 85 percent in the general population and 76 percent in the Arab sector. Even though there are more young people among the chareidi population (and young people tend to be healthier), researchers believe that the finding also results from a "happy with one's lot" attitude, along with faith in HaKadosh Baruch Hu. Moreover, 53 percent of chareidim engage in physical exercise, compared to 55 percent among other Jewish sectors.
When it comes to nutrition, the situation is a bit different: Two-thirds of the chareidim take care to eat fruits and vegetables, similar to the rate in other sectors. But when it comes to eating healthy food (such as whole grain rice or whole wheat flour) there are clear differences in the genders. Thirty-three percent of chareidi women are strict about eating healthy grains, fruits, and vegetables (similar to the rate of women in other Jewish population groups) but only 20 percent of men are careful about eating healthy foods, significantly lower than the 31 percent rate among Jewish men generally.
Likewise, the chareidi camp falls behind the general population when it comes to ordering medical procedures. More in the chareidi sector forego medications or dental work due to their poverty (13 percent and 53 percent, as compared to 8 percent and 32 percent in the general Jewish sector) and far fewer chareidim undergo early screening tests to detect common illnesses. For example, only 49 percent of women over the age of 40 have undergone a mammography, compared to 75 percent in the general Jewish sector, and one-quarter of those do so less frequently than recommended.
Chareidi men show similar patterns: only 23 percent of chareidim over the age of 50 have undertaken early screening for prostate cancer, compared to 41 percent in the general Jewish population.
Skills Without Core Curriculum
The chareidi population in Israel is often characterized as lagging behind in reading and math abilities. But the Haredi Institute study found that chareidim have similar scores to the general population.
A 2015 OECD survey evaluating basic skill sets of the adult population found that chareidi men and women achieve similar results as non-chareidi Jews in tests for reading and math skills. Still, there was a clear gap between chareidim and non-chareidi Jews on a test that examined problem solving in technology-rich environments — a reasonable gap taking into consideration that the chareidi population is less exposed to information technology.
At the same time, the study noted that young chareidim perform less well on these tests than older chareidim. Chareidi men over the age of 40 displayed more or less identical skill levels to other Jewish men, but in the 16-40 age group, the skills and proficiency of chareidi men were significantly lower when compared to the same age cohort in the general Jewish sector.
When it comes to the number of years spent in an educational environment, chareidi men lead the way in Israel. The average chareidi man studies for 21.4 years, compared to 14.4 years for non-chareidi Jewish men. Among women, the average is almost identical between the chareidi women and non-chareidi women: 14.5 years of schooling.
Chareidim Don't Work?
Another common characterization of chareidim is that they "don't work," but the official figures paint a different picture. The employment rate among chareidim is 62 percent, lower than the employment rate among the general Jewish population — where it stands at 85 percent — but far from idleness. The study found, however, that there is a large gap between chareidi men and women in workplace participation. In 2017, 51.7 percent of chareidi men worked, compared to 87.8 percent in the general population and 77.5 percent of men in the Arab sector. By contrast, 73.4 percent of chareidi women work, compared to 82.1 percent of non-chareidi Jewish women, a number far higher than the female Arab employment rate, which stands at 34.9 percent.
In recent years, there has been a sharp rise in employment both among chareidi men and women. For example, between 2004 and 2017, the number of chareidi women who work spiked 201 percent. The rate of chareidi men who work rose a similar percentage, 211 percent, between 2002 and 2017.
The rise in employment rates, regretfully, has not brought about a similar rise in wages. Since the beginning of the decade, there has been a noticeable rise in the average hourly earnings of chareidi women: their average hourly wage is now only 6 percent lower than in the non-chareidi Jewish sector. Among men, however, the gap is 31 percent when compared to other Jewish men. The average chareidi wage earner earns NIS 53 ($15) per hour, compared to NIS 66 ($19) per hour in the general sector and NIS 43 ($12) per hour in the Arab sector. Kasir and Romanov say the difference results from a lack of skills among young and inexperienced male chareidi wage earners, many of whom take jobs in the education field or at low-paying entry-level jobs.
Notably, the primary wage gaps are in the 24-44 age group. Among chareidim aged 45 and older, the gaps are minimal. The researchers say it's possible that older chareidi men acquired secular skills as youngsters and therefore their skill set is similar to other population groups. It's also possible that with the accumulation of seniority and experience, the gap in the salaries between the chareidi and the non-chareidi Jews is shrinking.
Another notable statistic is the rate of chareidim who are employed part time, reflecting the trend of "learning and earning." About one quarter of chareidi men work part time, compared to just 6 percent of Jewish non-chareidi men and Arab men. More than one third of chareidi women work part time, compared to 20 percent of other Jewish women. Moreover, the trends among chareidi men and women are pointing in opposite directions: the rate of women who work part-time has declined in recent years, while the number of chareidi men working part time is rising. As more men go out to work, the rate among working chareidim who integrate learning and earning rises as well.
Chareidim are also generally satisfied with their work, the survey found. Despite the dramatic gaps in their wages, chareidi men are more satisfied with their work than chareidi women — 91 percent to 86 percent. These rates are similar to those found in the general Jewish population.
Carrying the Burden, But Not Alone
While media programs like to portray chareidi women as tragic figures who carry the burden of household chores and child rearing while also supporting the family, the reality is very different, the study reports. Central Bureau of Statistics data from 2016 found that a little more than half of employed Israelis are satisfied with their work-family balance. The rate of people who are satisfied is similar among chareidim and non-chareidim, and there are no differences between men and women.
The number of women who had trouble functioning at work because of obligations to family is almost identical to the rate of women in the general Jewish population: 24 percent to 22 percent. The researchers surmise that chareidi women perform as well as women from the general population because they receive significant amounts of help from their spouses and older children.
Poor but Contributing
About one-third of chareidim report taking part in volunteer activity, with 32 percent compared to 23 percent in the general Jewish sector and 6 percent in the Arab sector. Researchers found, however, that the perception of volunteering varies from sector to sector. A non-chareidi Jew will classify volunteering only as official activity in the framework of some organization or another, while chareidi Jews will include acts of assistance within the community. Looking at volunteering in an organizational framework, chareidim and non-chareidi Jews both volunteer at a rate of about 10 percent. By contrast, within the community, chareidim volunteer at a rate of 17 percent versus 10 percent in the general Jewish population.
As for contributing money to charity, more than 74 percent of chareidi households donate, indicating that half of those who live under the poverty line make charitable contributions. That compares favorably to the general population, where the rate is 26.7 percent. In addition, a chareidi household contributes an average of NIS 548 shekel a month, while a non-chareidi Jewish household gives an average of NIS 199 per month. Non-chareidi Jewish donors, it emerges, donate 1.2 percent of their net income while chareidim donate 4.6 percent of their net income.
(Originally featured in Mishpacha, Issue 712)
Oops! We could not locate your form.
>