| Communities |
Iranian Revolution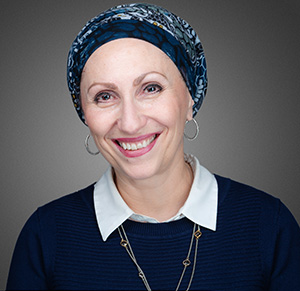 | June 7, 2018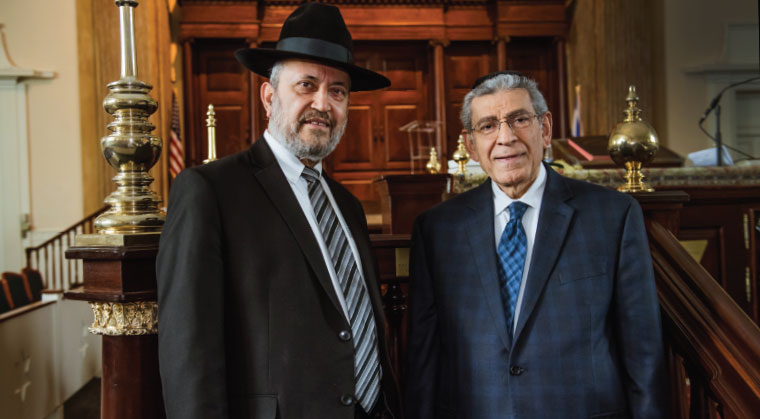 C
ome to Brooklyn's Sephardic neighborhoods, and the majority population is Syrian. On Kings Highway, grocery stores stock tamarind sauce and pickled vegetables, Syrian cheese and zaatar pita, while the throaty consonants of Arabic mingle with Hebrew and English. But 3,000 miles west in Los Angeles, Persians dominate the Sephardi scene. Take a stroll down Pico Boulevard, and the customers are speaking Farsi. The shelves stock pomegranate syrup and chickpea flour, dill and barberries, cardamom and basmati rice.
The Persian conquest of Los Angeles began in the late 1970s, as Jews ran from the terrifying new Islamic regime. Rabbi David Shofet, son of the former Chief Rabbi of Tehran and scion of a long line of rabbanim, fled to Los Angeles in 1980. Finding many of his compatriots frequenting Reform temples, he set about organizing a minyan, and slowly began rebuilding the community they'd known back home. As his kehillah grew and prospered, they bought a building in upscale Beverly Hills and started a preschool and weekly beit medrash. Rabbi Shofet continues to lead his Nessah Israel congregation, which stands poised between the old world of traditional but westernized Iran and the myriad options of America.
Rabbi David Zargari came to Los Angeles 30 years ago to found a Torah community based in the more yeshivish Pico neighborhood. The son of a teacher, he started out life much like his traditional Persian friends, expecting to earn a college degree and follow a profession. He left Iran as a young man just after the 1967 Six Day War to study at Hebrew University, and thought he'd continue his studies in North America. Instead, he ended up under the wing of legendary Persian Jewish activist and Ner Israel president Rabbi Naftali Neuberger and Rosh Yeshivah Rav Yaakov Weinberg, and instead of becoming a businessman, became a talmid chacham. He wound up using his administrative skills to lead a kehillah and a school, and today, his Torat Hayim complex occupies three stories on South Robertson Boulevard.
Two rabbis, two very different neighborhoods… yet, regardless of the variances, they are still one community.

Transplanted from Tehran
Nessah Israel, with its expansive white buildings, Grecian columns, and manicured flower beds, has the stately grace of a Southern plantation. At one end, preschool children play in a yard; the offices are at the other end, almost a city block's walk. I take a peek inside the shul — an enormous, majestic room with velvet theater-style seats surrounding a raised bimah, enclosed by mahogany railings and polished brass. The rabbi's office is likewise spacious, but spare. A photo of Rabbi Shofet's father hangs on the wall, along with a few other pictures of gedolim and art work. Rabbi Shofet seems far away behind his massive desk, distinguished-looking and serious, and a bit bemused that a chareidi magazine would be interested in him. But he receives us courteously and soon warms to the subject, evincing the occasional smile as he speaks about the history, strengths, and foibles of his community.
His father, Rabbi Yedidya Shofet, originally came from the small city of Kashan in Isfahan, once a center of trade in precious silks, rugs, and tapestries. "The Jews didn't make the fabrics themselves — they were merchants and connoisseurs who created the market," Rabbi Shofet relates. According to family tradition, the Shofets came to Persia from Spain. "We have been rabbis and dayanim for over 13 generations. My father knew the names of all his predecessors," he says. "He wrote two books of memoirs in Farsi, and his father was close to the Ben Ish Chai."
Jewish history in Iran dates back to late Biblical times, when some of the exiled tribes settled in Syria and northern Iran; after the destruction of the Beis Hamikdash, the remaining Jews were exiled to Babylon, which was soon taken over by the Persian empire. But since the end of that short-lived empire, the region has seen one dynasty after another rise and fall.
From the time of the Islamic conquest of Persia at the end of the seventh century, Islam has been the region's official religion. For centuries, most of the population was Sunni, but the bloody Shiite conquest in the 15th century meant many Jews were either forced to convert or live like anusim. Dr. Amnon Netzer a"h, a friend of Rabbi Shofet's who taught at Hebrew University, went to villages in the Isfahan province and found many graves of Jews who'd been forced to convert. "We only survived because of the closeness and strength of our families," Rabbi Shofet says.
When the Shah of Iran, Reza Pahlavi, came into power in the 20th century, he sought to modernize the country, vastly improving life for the Jews. "They came out of the ghetto. They could study in universities, become industrialists," Rabbi Shofet says. "Jews took advantage of the new opportunities more than anyone." But as in Europe, leaving the ghetto posed spiritual dangers. Many children went to Alliance Israelite schools and became secularized. Young people went abroad, often to the US, to train for professions, returning to Iran all the more Westernized. "In Tehran, there were maybe ten shomer Shabbat families out of 80,000 people," he estimates.
But Jews in the smaller cities always remained more religious. "We didn't have yeshivot like in Europe," Rabbi Shofet says. "The small cities had batei medrash with rabbis teaching in them. Our yeshivot trained people to be teachers of Torah. But the salaries were low, so many people left."
When the State of Israel was established, Iran actually recognized its statehood and quietly cooperated with Israel on joint military and agricultural projects. Hence Jews weren't forced to flee as they were in neighboring Iraq, although many did avail themselves of the opportunity to settle in the Holy Land. At the time, though, Iranians in general were happy to stay put. In the 1960s, only about 50 Iranian families were living in Los Angeles; Jimmy Delshad, a Persian Jew who in 2007 became the first Iranian-American mayor of Beverly Hills, told W Magazine he knew barely a dozen families when he arrived from Shiraz in 1959. The Iranian exodus didn't happen until the rise of radical Islam in the late 1970s.
When the Shah escaped in early 1979, many Jews didn't take it seriously; he'd fled the country before. But then the Islamists took over for real, and when they executed Jewish community head and billionaire Habib Elghanian after a sham trial, many took it as the signal to flee.
"Elghanian did so many good things for the people, Jews and non-Jews," Rabbi Shofet says with a sad shake of the head. "He used to build a home for each of his workers. He was generous to everyone. But they accused him of being a Zionist and shot him."
The attitude of the non-Jews changed overnight. Jews were now officially "untouchables," meaning Muslims believed they contaminated whatever they touched. Before the Revolution, Rabbi Shofet relates, he would go to the market and choose his own fruits and vegetables. Now, when he reached to feel a fruit, he felt the hand of the vendor close over his own. "Don't touch, Jew!" the seller snarled.
The Jews began fleeing in droves. In Los Angeles and other cities, they were aided by the American Jewish Federation and other agencies. In New York, Chabad brought over 5,000 children; through a series of connections, Ner Israel's Rabbi Neuberger was involved in a network that helped tens of thousands of Jews escape from Iran, and in Baltimore, the yeshivah accepted dozens of young men.
Spreading the Wealth
Now impoverished refugees, they had to learn a new language, learn to function in a new system. And they couldn't retrieve their fortunes. "Many of them used to live in the equivalent of Beverly Hills in Tehran, but lost it all," Rabbi Shofet says. "But they had business experience and education, and they succeeded here. Downtown Los Angeles used to be a midbar. The Iranian Jews opened shops, sold fabrics, transformed the landscape. Some invested in small industries or real estate and did very well." He smiles. "Not everyone who'd been rich in Iran prospered here, but others who were nobodies in Iran came here and made fortunes."
It wasn't long before his community in Beverly Hills acquired a reputation for being very wealthy, and not shy about flaunting their successes with extravagant homes and cars. Local folklore has it that when Bill Clinton visited the palatial hilltop home of Sam Nazarian, a hotel and restaurant magnate involved in politics, he remarked, "This makes me realize I really do live in government housing."
Rabbi Shofet himself fled Iran in 1980. "The regime was looking for me," he says. "I'd studied in Eretz Yisrael, I was active in the community, and was a member of a Jewish committee — that was enough for them." He had to leave his wife and children behind, although they were able to join him a year later. "I was on the last plane out before the Iran-Iraq war," he says. "If I hadn't been on it, I would've been stuck there."
His younger sister had married some years earlier and moved to Los Angeles, so he joined her there. Through the grapevine, he'd gotten wind of the sorry spiritual state of Persian Jews in L.A.: the city's early immigrants, traditional but not learned, were invited by Reform Jews to join the Sinai Temple. They'd bring their own Persian siddurim, and told their friends at home about this new, fascinating brand of Judaism. "We never had this in Iran," Rabbi Shofet said. "Judaism was one way, Orthodox; we'd all go to synagogue on Shabbat. That was important to everyone."
When he arrived, he was determined to do something. He approached Rabbi Maurice Lamm, the rabbi at Beth Jacob of Beverly Hills, and asked him for a place where Persians could pray according to their own minhag. Rabbi Lamm agreed to give them a space. "Our first Shabbat, we had nine Persians and one Ashkenazi," he says. "But people heard, and began coming. My father arrived from Iran, and soon we were 400 people and had moved to a theater."
The synagogue moved to several locations — the Valley, Santa Monica — before the current building was bought. Originally a church, it was in terrible disrepair, but was soon renovated into a Persian synagogue and community center.
As the community evolved, more yeshivah-style shuls began to flourish in Los Angeles. The younger generation became more frum, and that sometimes created tensions within families. "The kids would tell their parents, 'Mom, Dad, you have to dip the dishes before you use them,' but the parents didn't want to hear it," Rabbi Shofet relates. "The parents want them to know something, but not to be too religious. They think it's not our way. But they've forgotten. My grandmother covered her hair."
But Persians, he says, are natural believers. Having emunah, speaking to Hashem, accepting what He does figure significantly in the culture, even if they're not always so meticulous about halachah. "That's why in Israel, so many of the baalei teshuvah are Sephardi. They retained that emunah."
Yet the more secular Persians sometimes became assimilated to lengths unheard of in Iran, marrying non-Jews, absorbing non-Jewish priorities. "The children are sent to American universities, where they meet all kinds of people," he says. "It's not so easy to marry our children within the community. The expectations are very high. The girls become professionals and want a man who can give them a great life. In the end, too many are staying single into their 30s and 40s." He sighs, with the weariness of a teacher frustrated with a much-loved but sometimes unruly flock of students. "I think it's easier for the more yeshivish people. They marry the children younger, and the expectations aren't as high."
Nessah Israel has a beautiful simchah hall, but it's mostly booked by the more chareidi Persians and the Ashkenazim; his own people want something even more upscale.
On a typical Shabbos, Rabbi Shofet speaks to a crowd numbering up to a thousand people. They're mostly middle-aged and up, and he gives his derashah in Farsi. His son speaks in English for the younger members.
Rabbi Shofet acknowledges that over two millennia of Persian culture that was the backdrop of the community is slowly disappearing. While the young people still enjoy their ethnic cuisine and many listen to pop Iranian music, they're no longer able to appreciate the more nuanced aspects of Persian culture — the classical music, the poetry. Even Rabbi Shofet's son, while able to tell a good story in Farsi, finds it challenging to give over more complex ideas in that language. While the 20,000 Jews left in Iran are raising a new generation in that culture, that's also taking a backseat as the community is beginning  to return to fuller Jewish observance — today there are 2,000 children in Jewish schools, and a kollel of 30 men, many working toward semichah.

Detour to Yeshivah
The Torat Hayim shul of Rabbi David Zargari looks like the poor kollel cousin of Nessah Israel. It's a beige-painted stucco structure on a leafy block on South Robertson, attractive but not fancy. Rabbi Zargari's office is small, little more than a desk and bookshelf, and he rushes in between the minyan and his next commitment.
Tall and energetic, Rabbi Zargari brims with positivity. For the past 30 years, he's been the rabbi of Torat Hayim and the director of its affiliate yeshivah, Tashbar Torat Hayim. But no one was more surprised by this outcome than he himself.
"When I arrived in the US, I was wearing a kippah serugah and jeans," he says. "I thought I was on my way to Toronto to get an MBA. HaKadosh Baruch Hu obviously thought otherwise."
Perhaps it wasn't such a far-fetched detour, though. His father, a mechanech and talmid chacham, had been marbitz Torah in Iran for 40 years. "He wanted to go to Eretz Yisrael, but Rabbi Levin persuaded him to stay on and teach," he says, referring to Rabbi Yitzchak Meir Levin, a son-in-law of the Imrei Emes of Gur, who had been sent by Rav Aharon Kotler to Iran to help send kosher food to Russia through the Vaad Hatzolah. "He saw there wasn't much Torah in Iran, and when he found himself with some money left over, he asked Rav Kotler if he could start a school," Rabb Zargari relates. "Isaac Shalom contributed money also, and the school was named Beit Shalom in his honor."
Rabbi Zvi Kitov, a son of educator and author Rabbi Eliyahu Kitov (author of Sefer HaToda'ah [Book of our Heritage], The Jew and His Home, and many other works) was sent to Iran as a shaliach and Torah teacher when Rabbi Zargari was a youngster. He taught Gemara to the boys, and right after the Six Day War, proposed that David, who was recently bar mitzvah, accompany him back to Israel to learn. Rabbi Kitov himself would take him in as a ben bayit. "My father wanted his children to go to college," Rabbi Zargari says. "So I left, got my bagrut in Israel, and went to Hebrew University."
His father's love of Eretz Yisrael had originally made him into an ardent supporter of Zionism, the Jewish Agency, and even the leftist Mapai and Mapam parties. But when he realized what they were truly about, he made an about-face, accusing them of ruining the youth. "The Persians were tamim then," Rabbi Zargari says. "They were easily seduced by these ideologies. The Sochnut would take Jewish boys and girls to kebab barbecues on Tishah B'Av."
While the young David Zargari was studying in Israel, Rabbi Naftali Neuberger visited Tehran. The Shah, hoping to suppress extreme religious elements, was planning to abolish private religious education, including Jewish education. Rabbi Neuberger went with a group of senators to advocate for Jewish education, and in the end decided to bring back a group of bochurim to Ner Israel. It was assumed they'd train as rabbis and mechanchim, and return to Iran.
Rabbi Zargari came to New York in 1975, with plans to attend university in Toronto. But the family he was staying with urged him, "Why Toronto? Go try out Baltimore instead." It was January, and he'd already missed the beginning of the winter semester, so he figured he might as well check it out — and there he stayed, with the Persian boys Rabbi Neuberger had brought.
When Rabbi Neuberger brought a second group of boys two years later, Zargari was able to serve as a big brother to them. Then the Revolution erupted, and the yeshivah was flooded with 130 Iranian boys. People began calling the yeshivah "Neuberger's Iranian Refugee Camp."
Rabbi Zargari did get his MBA in the end, but it was while earning semichah. He was offered a job with a business in Silver Spring, but Rosh Yeshivah Rav Yaakov Weinberg had other ideas for him. "He changed my life," Zargari says. "He told me, 'There are 50,000 Persian Jews in Los Angeles. You have an achrayus to go.'"
Rav Weinberg had heard that many Persian Jews in Los Angeles had fallen prey to the same ideologies that had decimated Ashkenazic Americans. "They arrived and found a whole smorgasbord — Reform, Conservative, Reconstructionist. They invented their own 'lazy Orthodoxy,' " he relates. "But there was still something to work with. Their emunah was still there, and we grabbed it before it was too late."
It's About Who We Are
During his visits to New York, Rabbi Zargari had developed a relationship with Chacham Yosef Harari-Raful, who became a mentor to him, while the evolution of Brooklyn's Syrian community served as something of a model. Both the Syrians and Persians were immigrant communities from the Middle East, some of whose members became fabulously wealthy; both had retained a strong sense of Jewish tradition, family, and community. In both communities, certain religious practices had fallen out of use, as there weren't yeshivos or kollelim in the European style in their countries of origin. Hence, when the newly strengthened tried to encourage stricter observance, they encountered pushback and accusations that such stringencies were Ashkenazic customs, not halachah.
"I faced a lot of antagonism when I came," Rabbi Zargari admits cheerfully. "People said I was pushing Ashkenazic propaganda. They said the people from Satmar and Agudah were brainwashing our children in Vienna. Someone took a photo of Arafat accepting a check from members of the Neturei Karta, and wrote at the bottom, 'Zargari is like those guys!' "
He answered the challengers by telling them, "This isn't about trying to be like the Ashkenazim. This is us." The old generation, the grandparents, were more at home in his shul than the parents, because they remembered a more religious generation.
Rabbi Zargari drew inspiration from Chacham Raful and Rabbi Murray Maslaton, another close connection. "Chacham Raful also faced antagonism when his group separated from Shaare Zion [the flagship Syrian shul and community center]. But at least his group was already observant. My crowd wasn't even shomer Shabbat yet."
His first major move was to establish a school for the immigrant community. Torat Hayim Hebrew Academy opened its doors in 1987, taking all comers. "I had a goal, and an 'in' because people knew my father," Zargari says. "So people came out to register their kids."
Today, renamed Tashbar Sephardic Yeshiva Ketana, it educates 260 children from shomer Shabbos families, and is the only Sephardic elementary school yeshivah outside the East Coast. About 35 percent of the students are from non-Persian Sephardic backgrounds, and there are some Ashkenazim as well. For high school, the boys attend various yeshivos such as Chofetz Chaim mesivta — which now has a majority of Persian talmidim — and the girls attend Bais Yaakov.
At the beginning, Rabbi Zargari found himself giving religious instruction not only to students, but to their parents as well. They had to be approached tactfully, emphasizing the beauty of coming closer to halachic Judaism and creating a relationship with Hashem. He would find himself in situations where a child would start objecting to riding in the family car on Shabbat, and he'd have to parse out factors like the age of the child and kibud av against the importance of shemiras Shabbos.
"With the Syrians, you can take a direct approach," he comments. "I was once at a Shabbaton in Great Neck where a Sephardic rav addressed the crowd with a very stern, fire-and-brimstone approach. But that doesn't work with Persians." They come from a culture that values good manners, and many are well-educated, sophisticated people who require a more subtle method. "They don't like a confrontational, aggressive approach," he says. "You have to lift them up, not talk down to them."
Ten years after opening the yeshivah and synagogue, Rabbi Zargari opened a kollel. "That was the idea of Rabbi Neuberger and the Rosh Yeshivah," he admits, and it has reinforced the community in the way kollelim always do.
Yet as the community grew, the term "shidduch crisis" meant there was a lack of frum Persian girls. "We had many yeshivah-educated boys, but fewer girls," he says. "Many of them married non-Persians — my own wife isn't Persian. But today that's no longer an issue. Most families prefer to marry within the group, and I'd guess up to 90 percent do. Now," he adds with a smile, "we just have the same shidduch problems as everyone else."
His graduates go on to yeshivos in Lakewood, Eretz Yisrael, and various branches of Chofetz Chaim. "We have to thank Ner Israel for all this," Rabbi Zargari says. "Otherwise, I don't believe the Persians would have striven to these Torah heights."
Rabbi Zargari's own teaching has spread all the way back to Iran, as his shiurim are often recorded and watched via YouTube there. The Persian Jewish mesorah now extends from Baltimore and Atlanta to New York, Los Angeles, Eretz Yisrael, and Iran. The L.A. community itself has 25 Orthodox shuls distributed between Beverly Hills, Pico, and the Valley. Just a year ago, the first National Conference of Persian Jewish Rabbinic Leaders was held in Los Angeles, attracting over three dozen black-hatted rabbis, most of them alumni of Ner Israel; a framed photo of the group hangs in Rabbi Zargari's office.
"The new generation may speak English or Hebrew instead of Farsi," says Rabbi Zargari, "but while the culture may have become diluted in America, the ikkar — their Torah heritage — has survived and even thrived." —
(Originally featured in Mishpacha, Issue 713)
Oops! We could not locate your form.
>