| Family First Feature |
Save Face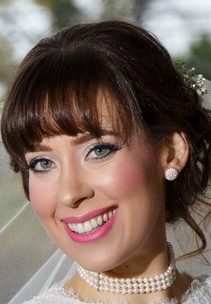 | November 25, 2020
After years of R&D, Lea Pavel shares her Shabbos makeup protocol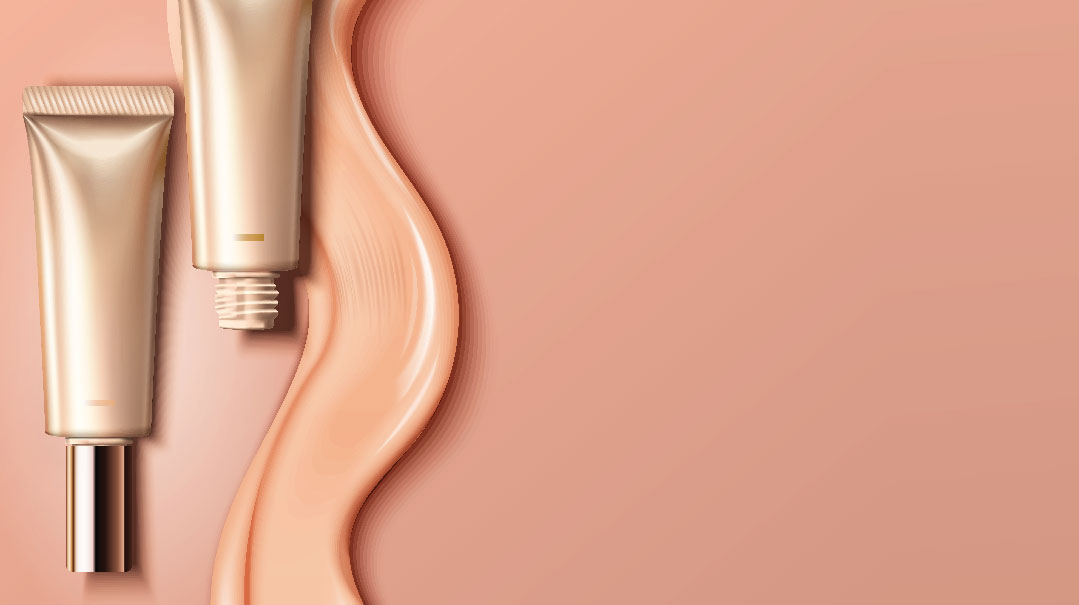 Greetings! 'Tis I, the Product Junkie/Aficionado. You may remember me from a previous article (or two) regarding skin care. Unsurprisingly, I also wear the hat of Makeup Lover.
Cosmetics require devotion; they aren't simple to navigate on weekdays, never mind when lipstick application is verboten for 25 straight hours. It strikes terror in the heart of every mascara adorer to hear the words "Shabbos bar mitzvah."
But fear not! It's hard to defeat determined women — even as slaves in Egypt, we whipped out those mirrors and made it work! We've managed to pinpoint not only the products that wear the longest, but also the tried-and-true methods to keep them going for even longer.
My current Friday protocol took years of R&D. Since childhood, I watched, fascinated, as my mother patiently layered on makeup to last the whole Shabbos through. With Internet research and experimentation, I gave her system an upgrade.
To cast my net wider, I asked a group of frum ladies to share their beloved products and methods. Because, disclaimer: I'm not a professional makeup artist. I've had no official schooling beyond Ma, online tutorials, and my own dabbling. So I speak for the civilian masses.
Since I currently live in the US, the brands I'm familiar with — and can therefore recommend — are ones carried here. Israelis, however, have an upper hand because their homegrown brands have recognized the need for long wear. Ga-de and Careline have a following as well.
Before we topple down the rabbit hole, I'd like to emphasize that Shabbos Face is not all or nothing. For instance, some prefer to only focus on eye makeup, whether to spare their sensitive skin or to opt out of the stress of keeping the Face on. Some weeks I use only cc cream, mascara, and a touch of lipstick; other times I'm wearing a shellacked mask that can probably be peeled off in one piece.
Before You Apply
Skin must be properly prepped — residue will prevent smooth application and compromise durability. Thoroughly cleanse, maybe mildly exfoliate (with a gentle scrub or a baking soda-cleanser combo) while in the Erev Shabbos shower. Pay special attention to lips; buff off dead, flaky skin with a toothbrush.
Before applying the base products that will help your makeup last, you need to know your skin type. Oily skin may require a mattifier, while dry skin thirsts for moisturizer. My skin is combination, so I'm prone to a shiny T-zone by Shabbos morning. I personally prefer a mattifying moisturizer (Murad Oil and Pore Control Mattifier Broad Spectrum SPF 45 PA++++) in the summer, while the harsh winter will have me reaching for a basic moisturizer (Cetaphil Moisturizing Lotion).
Technique is just as important as product. Between applications, allow a few minutes for the lotion or cosmetic to take hold. Time is limited on Erev Shabbos, but by rotating between zones (face, eyelashes, eye lids, etc.), you can take care of it all.
Fab Foundation
First, prime. Primer will bond foundation to the skin and keep it on for longer than if applied solo. (A trick I learned from an online tutorial: after primer, but before foundation, dust the face with a hint of loose powder.)
Recommended Primers:
Hourglass Mineral Veil Primer
NYX Primers (moisturizing, illuminating, mattifying, etc.)
There are a number of long-wearing liquid foundations. Very often they'll announce this quality on their labeling, but when in doubt, "matte" finishes are usually the most long-lasting. (I've probably tried them all. It doesn't help that my skin is usually in between shades; I mix two colors together.) I bounce the foundation on with a moistened and squeezed-out makeup sponge.
Recommended Foundations:
Estée Lauder Double Wear Stay-In-Place Foundation
Kat Von D Lock-It Foundation
Revlon ColorStay Makeup (there are different formulas depending on skin type: Oily/Combination, Normal/Dry, as

well as Full Cover Foundation)
MAC Pro Longwear Nourishing Waterproof Foundation
Recommended Tool:
Real Techniques Miracle
Complexion Sponge
With Shabbos makeup, there's a delicate balance; layers help with longevity, but too much will create a cakey finish that will settle into lines. I prefer to apply one layer of foundation, and go for layers in eye makeup and lipstick.
Some are leery of wearing foundation for so many hours as their skin really pays the price. If that's your situation, turn to tinted moisturizers or BB/CC balms. While they don't last as long as foundation, they provide some coverage without negative consequences.
Recommended BB/CC Balms:
NARS Pure Radiant Tinted Moisturizer Broad Spectrum SPF 30
IT Cosmetics CC+ Cream with SPF 50+ (available in original, illuminating, and oil-free matte)
Maybelline Dream Fresh BB Cream
A light hand should be used with concealer; it can become cakey if dabbed on too heavily. For the undereye, I apply primer first. I like to set cream concealer with a powder concealer (using a fluffy eyeshadow brush) to provide further coverage. (I have ridiculous dark circles that I must hide so I don't look like I'm carrying the plague.)
Recommended Cream Concealers:
Clé de Peau Beauté Concealer
MAC Pro Longwear Concealer
Maybelline Fit Me Concealer
Recommended Concealer Powders:
Bare Minerals Broad Spectrum Concealer
Eye-opening Solutions
There are primers that are made specifically for eye shadows, but many women opt for cream concealer instead. Primers can be dabbed on with the fingertips, yet the industry recommends using the ring finger (it won't tug the skin as hard as the forefinger, and that hopefully means less opportunity for future wrinkles).
Recommended Eye Shadow Primers:
Maybelline Master Prime Long-Lasting Eyeshadow Primer
Too Faced Shadow Insurance
NYX Proof It! Waterproof Eyeshadow Primer
Milani Eyeshadow Primer
Urban Decay Eyeshadow Primer Potion
For many women, long-wearing eyeliner is their passion, and they assure me there are many brands that last. If using a pencil, buff it in well so it is evenly distributed, lessening chances of it streaking later on.
Recommended Liquid Eyeliners:
Kat Von D Eyeliner
Maybelline EyeStudio Master Precise Liquid Eyeliner
Stila Stay All Day Waterproof Liquid Eye Liner
MAC Liquid Last 24-Hour Waterproof Liner
Recommended Pencil Eyeliners:
Urban Decay 24/7 Glide-On Eye Pencil
Maybelline Lasting Drama Matte Eyeliner Makeup
Bare Minerals Round the Clock Intense Cream-Glide Eyeliner
Marc Jacobs Beauty Highliner Gel Eye Crayon Eyeliner
Milani Stay-Put Waterproof Eyeliner Pencil
As with foundation, "matte" finishes do tend to stay on for longer. However, another option suggested by the surveyed women was to set cream shadow with powder eyeshadow. Press, as opposed to buff in, the powder eyeshadow into the cream.
Recommended Cream Eye Shadows:
Revlon ColorStay Crème Eye Shadow
Maybelline EyeStudio ColorTattoo 24HR   Cream Gel Eye Shadow
Sephora Collection Colorful Shadow and Liner
Recommended Powder Eye Shadows:
Revlon ColorStay 16-Hour Eye Shadow
MAC Eye Shadow in "matte" finishes
Urban Decay Eye Shadow
When it comes to mascara, layering is vital. It's all about coating, allowing to dry, coating, allowing to dry, coating, allowing to dry — you get the picture.
I begin with a lash primer. These add fibers to the lashes so after the first application of mascara, they already have heft. As for the mascara itself, some brands aren't ideal for overnight wear. (We've all awoken Shabbos day to find one eye with lashes unappealingly clumped together. And then we have to go to shul.) There's a mascara I adore but learned (the hard way, always the hard way) not to use for Shabbos.
Recommended Lash Primers:
Dior Diorshow Maximizer 3D Triple Volume
Plumping Lash Primer
L'Oréal Paris Voluminous Lash Primer
Recommended Mascaras:
Tarte Gifted Amazonian Clay Smart Mascara
Too Faced Mascara
Clinique High Impact Mascara
Maybelline Lash Sensational Waterproof Mascara
(There's another alternative: magnetic lashes. I like these for yuntif. It takes some patient finagling, but I find the challenge worthwhile.)
Let's Face it
I'm a firm believer that blush is a requirement for all cheeks. Pink, preferably. One should always aspire to have a rosy complexion. I use a powder blush, but many have had success by blending in a stain blush first, then topping it with powder.
Recommended Blush Powder:
Tarte Amazonian Clay 12-Hour Blush
e.l.f. Primer Infused Blush
Recommended Cheek Stains:
Benefit Cosmetics Benetint Cheek & Lip Stain
Some appreciate the additional color a bronzer can offer. If using it to contour, brush it on before your blush.
Recommended Bronzers:
Physician's Formula Butter Bronzer
Tarte Amazonian Clay Matte Waterproof Bronzer
Kevyn Aucoin The Sculpting Contour Powder
Lips that last
There are two methods when it comes to getting your lipstick to outlast the night:
Line and fill in the lips with a long-wearing lip liner. Take a long-lasting lipstick and apply it with a lip brush. Blot. Next coat. Blot. Next coat. Blot. Next coat. Blot. Some apply powder as well. (By using a lip brush, the pigment is applied in thin layers, while swiping it on means a thick layer. Thin layers last better than thick ones.)
A recent player to long-wearing lipsticks is liquid-lip pigment. Some have a lip color on one end that dries to a long-lasting finish, and on the other is a moisturizing clear gloss (like Revlon). Other products have only the colored pigment. If using the two-step product, allow the color to dry for two solid minutes before applying the gloss.
Now, some naive individuals believe that all it takes is to find the best lipstick on the market and they'll be set for the next 25 hours, no matter what they do. Um, no. Keeping lipstick on takes a little… savvy.
I grew up with a mother who contorted her lips around her fork; that usually guaranteed near flawless lip color Shabbos morning. One cannot eat as they do on the weekday with Shabbos Face on. Greasy foods, messy salads, slurping from a mug — nope. Some women will even whip out a straw to sip their chicken soup on Friday night.
Another suggestion: Don't go too dramatic with lip color on Shabbos. That way, if it fades on the inner lip, it won't be that noticeable. I stick to pink shades.
Recommended Lip Pencils:
Wet n Wild Color Icon Lip Liner
Urban Decay 24/7 Glide-On Lip Pencil
Recommended Long-Lasting Lipsticks:
MAC lipsticks in "matte" finishes
Sephora Collection Color Lip Last Lipsticks
L'Oréal Color Riche Matte Lipsticks
Recommended Liquid Lip Colors:
Static Cosmetics 16 Hour Lip Color
Revlon ColorStay Overtime Lip Color
Maybelline SuperStay Matte Ink Liquid lipstick
Kat Von D Everlasting Liquid Lipstick
Set the Look
Of course, trusty setting powder is needed. I prefer loose over pressed; the latter can go on too thick, while the former descends more evenly and finely with a powder brush. I've found that setting powders are mostly the same in terms of quality and durability, but provided names of a few.
Recommended Face Powders:
Make Up For Ever Ultra HD
Microfinishing Loose Powder
CoverGirl Professional Loose
Powder
Coty Airspun Loose Face Powder
Setting spray is another way to lock it in place. Some even use hairspray for this purpose, but I prefer to stick with the one found in the cosmetic aisle. The sticky, tight sensation lasts for only a few minutes, and then you are free to tzind licht.
Recommended Setting Sprays:
Urban Decay All Nighter Setting Spray
MAC Prep + Prime Fix+ Setting Spray
NYX Makeup Setting Spray (the matte finish lasts longer than dewy)
e.l.f. Makeup Mist & Set
Time for Bed
The meal is over. Hopefully your makeup survived thus far, but there's still tomorrow to look forward to — shul, kiddushim, shiurim. The Face has to last.
Use a silk or satin pillowcase (available for as low as $10), or if in a pinch, put a slip over the pillow. Less makeup will get rubbed off that way.
Try to sleep with the Face tilted away from the pillow. Some have even achieved the enviable ability to sleep on their backs. (I've tried, but I can't doze off unless I'm on my side.)
Don't touch your face, unless it's a cosmetic emergency. And don't rub your eyes!
My eyeshadow is usually hit the hardest overnight; often I'd awaken with one side of eyeshadow gone. I recently came across a solution: sleeping in glasses. If you're a glasses wearer (I am), I wouldn't recommend sleeping with your usual specs; you can find bendable sunglasses that give enough not to be uncomfortable.
Oil, be Gone!
For those with oilier skin types, there may be worrisome shininess by the time the sun rises. I use oil blotting papers to blot off grease without smudging the Face.
Recommended Blotting Papers:
Sephora Collection Blotting Papers
NYX Professional Makeup Matte Blotting Paper
Off to shul, my lovelies!
Final Thoughts
I highly recommend getting proper makeup brushes as opposed to making do with fingers (although stick concealer does like fingers). Some products just look their best when using the right tools.
Cosmetic companies (especially drugstore brands) are constantly pulling, reformulating, and rebranding their products. It has happened that I finally, finally found the perfect Shabbos eyeshadow only to have it vanish from Sephora (I'm hoarding a stockpile of a discontinued eyeshadow that really lasts. No, I'm not going to tell you what it is).
Hopefully at the time of this article's printing the suggested cosmetics are all still available. If not, no worries. Something newer and shinier is on its way, but it may take some research to find the best one for you.
Also keep in mind that it's possible that a product may be excellent for one person, but will not perform well for another. That could be because of skin type or cosmetic shade, or maybe she can sleep on her back. If the products I listed didn't work for you, luckily (for the American residents, at least), department stores, Sephora, and even some drugstores accept returns, even if used. I would have gone broke otherwise while in serious investigative mode.
Lastly, when Shabbos is over, take it all off. Thoroughly. Don't chintz on the cleanser. Then give your skin whatever TLC it requires to recover: Serums, moisturizers, treatments, what have you. I even smear oil on my de-gunked eyelashes for nourishment.
On Friday night, with my Face freshly exfoliated, moisturized, primed, painted, penciled, powdered, buffed, and sprayed, my husband and I sing, "Sheker hachein, v'hevel hayofi."
Then we smirk.
(Originally featured in Family First, Issue 719)
Oops! We could not locate your form.
>