Pesach 2021: The Ultimate Erev Pesach Checklist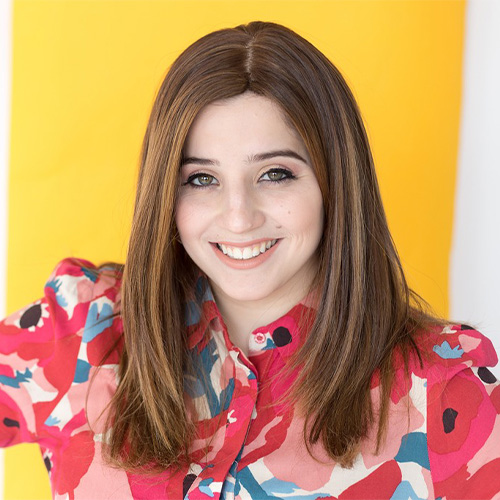 | March 23, 2021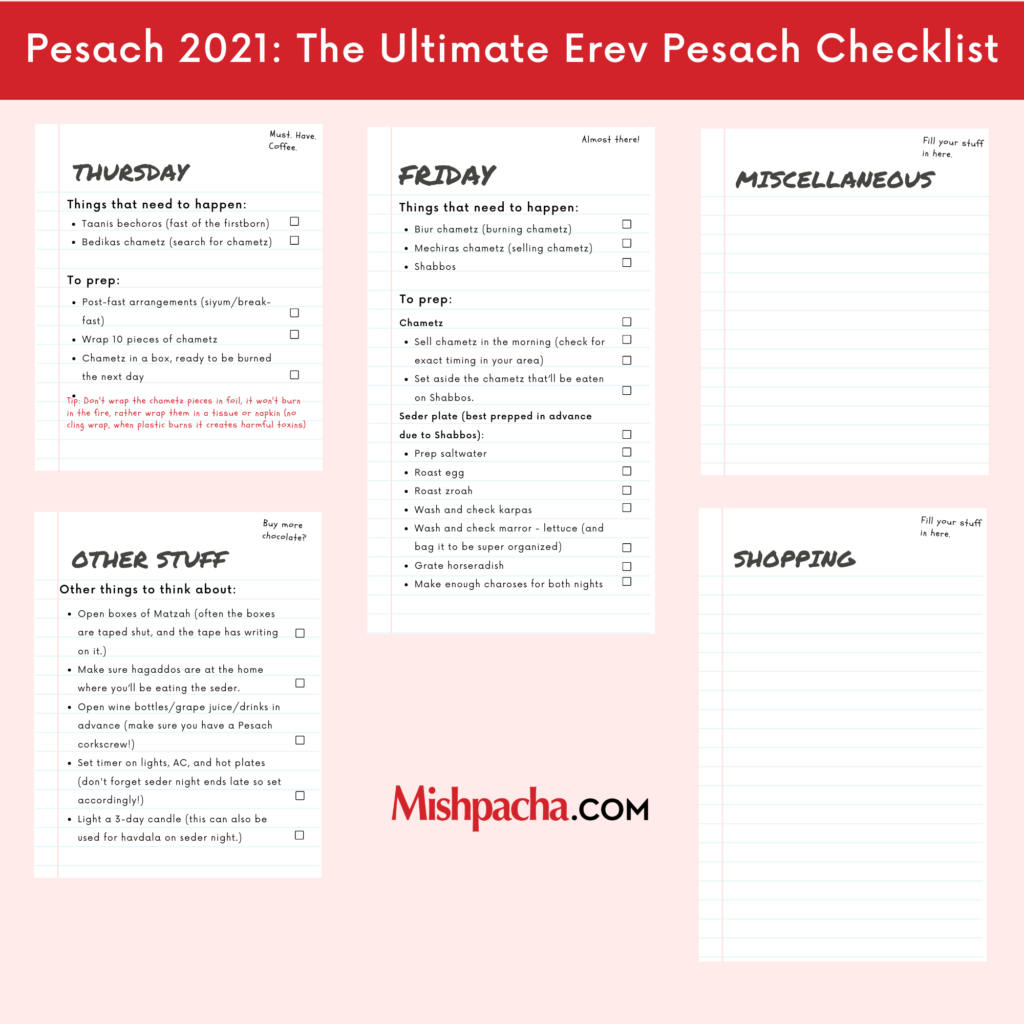 It's Erev Pesach, Erev Shabbos, and Erev mommy's-about-to-lose-it. There's a million and one things to do, so to make life a little easier we went ahead and made a handy-dandy list for you.
(You're welcome.)
DOWNLOAD YOUR PRINTABLE CHECKLIST HERE
But first, let's get all the optional things outta the way:
Spring clean

Match all the kid's clothes

Book in a sheitel appointment

Beg your cleaner for just a few more hours, 'I'll pay double! Triple!'
(Calling your mother-in-law to wish her a good yom tov is not optional. Sorry)
THURSDAY
Things that need to happen:


Taanis bechoros (fast of the firstborn)
Bedikas chametz (search for chametz)
Things that need to be prepped:


Post-fast arrangements (siyum/break-fast) for the taanis

Wrap 10 pieces of chometz

Chametz in a box, ready to be burned the next day
Tip: Don't wrap the chometz pieces in foil, it won't burn in the fire, rather wrap them in a tissue or napkin (no cling wrap, when plastic burns it creates harmful toxins)
FRIDAY
Things that need to happen:
Biur chametz (burning chametz)
Mechiras chametz (selling chametz)
Shabbos
Things that need to be prepped:
Chametz
Sell chametz in the morning (check for exact timing in your area)

Set aside the chametz that'll be eaten on Shabbos.
Seder plate (this is best prepped in advance due to Shabbos):
Prep saltwater
Roast egg
Roast zroah
Wash and check karpas
Wash and check marror - lettuce (and bag it to be super organized)
Grate horseradish
Make enough charoses for both nights
Other things to think about:
Open boxes of Matzah (often the boxes are taped shut, and the tape has writing on it)
Make sure hagados are at the home where you'll be eating the seder
Open wine bottles/grape juice/drinks in advance (make sure you have a Pesach corkscrew!)
Set timer on lights, AC, and hot plates (don't forget seder night ends late so set accordingly!)
Light a 3-day candle (this can also be used for havdala that will be made seder night)
Oh, last thing:
Try and grab a rest on Shabbos afternoon before the seder night but one must not say 'I'm resting for the seder'.
NOTE: This is a *practical* list for busy, where-did-I-put-the-Windex moms. This is not a halachic guide, so please check with your lor for exact times and appropriate halachos.
(Exclusively featured on Mishpacha.com)
Oops! We could not locate your form.
>