| More or Less |
More or Less: Chapter 24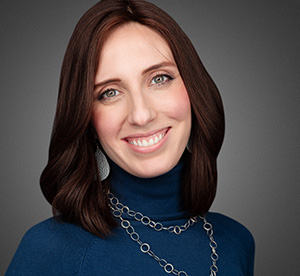 | May 22, 2019
"If she's done this with too many clients, my entire reputation is done. I'm too small, too new to rehabilitate from this"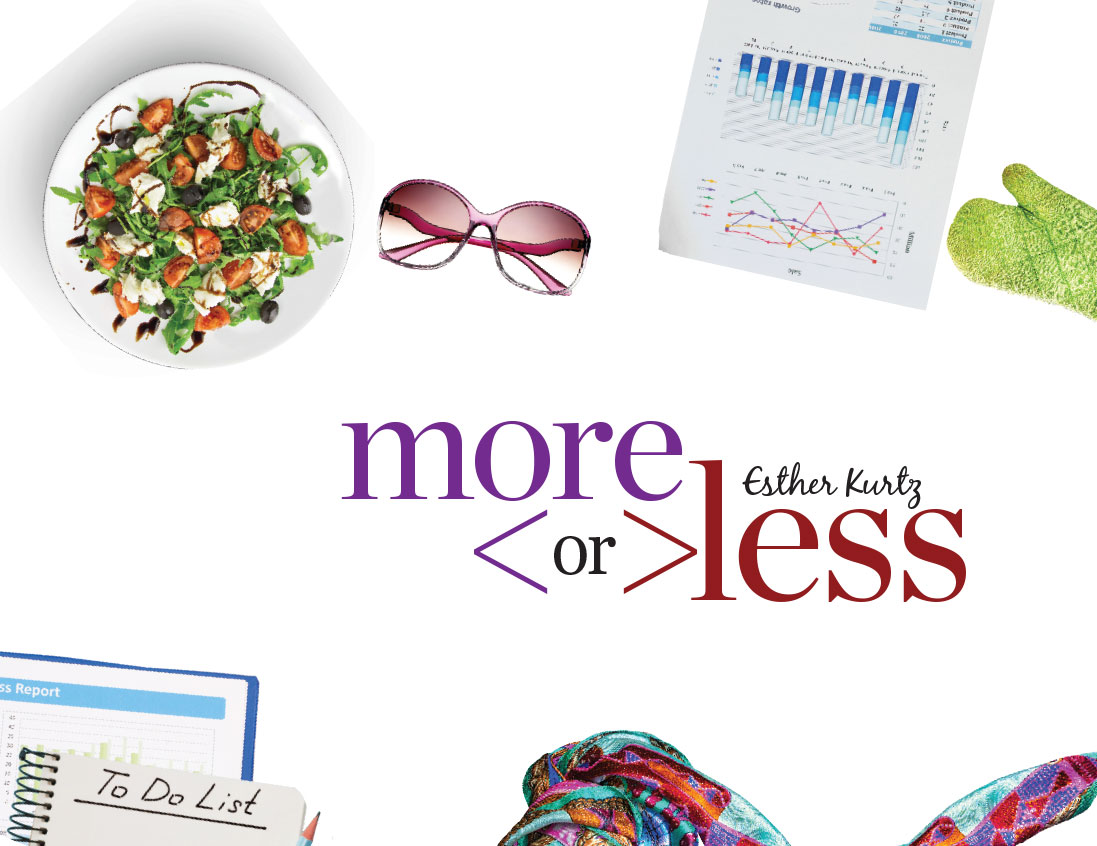 "S
hifra? Are you okay?" Ari asked, brows knotted.
I felt terrible that we'd just had this great conversation, and here I was, back to work stress. "I'm—" I struggled with the next word.
"What's wrong?"
I wasn't sure how to say it, what to say, so I just handed him my phone. "I was just cc'd on this email."
As he read, his eyes grew predictably wide but his mouth seemed to smile. "Is this a joke?" He asked.
I shook my head. "I don't think so."
Ari's jaw went a slightly slack. "That's insane." He paused. "It's people like her who give PR a bad name — and this Jordan guy was willing to go along with most of it."
"I know," I covered my face with my hands and massaged the top of my forehead. "And under my name."
"Yeah," Ari breathed. "Youch, that's bad." If Ari admitted it was bad, then it was very bad.
"I have to fire her. Find out what else she's done. I'm such an idiot. How could I be so trusting, why didn't I oversee her more. Why do I keep making these mistakes. Why—"
"Why are you beating yourself up?" Ari interrupted me.
I gave him a "isn't that self-evident" look. He looked sad, eyes deep, lips thin, but I felt it was more sad for me than with me. Did he really think I was being unnecessarily hard on myself?
"But you don't know what's true or not. Don't you think a little confirmation might help?" His voice took on a pragmatic tone.
I shrugged. "It's likely as bad or worse than it seems."
Ari frowned. "Okay, so now what?"
"I fire her. Then see if damage control is feasible."
"If?"
"Yeah, if she's done this with too many clients, my entire reputation is done. I'm too small, too new to rehabilitate from this. And I thought she was a wunderkind. No wonder she achieved what she did in so short a time."
Ari just listened. No advice, no judgment. I continued my stream of consciousness.
"I just had so much on my head. She knows the business, and it was so nice to have free headspace and just be a person for five minutes."
Ari nodded.
"It's really hard all this juggling a life and work. I've never had to do that before." I think this was the first time I'd even admitted that to myself.
"I know," Ari said quietly.
My eyes clouded, and finally the tears came; Ari's simple acknowledgement of my struggle to find a balance, and not frame it in selfish terms, but just as a learning curve, was too kind and forgiving.
"You're too good for me," I said.
Ari looked puzzled. "I don't know where that came from, but everyone knows I married up." He paused. "And I thought making my wife cry was a bad thing."
We both laughed.
"I guess I'll just talk to Linda tomorrow and work from there." I said after my chest stopped heaving.
"Whatever happens, it'll be good. We'll work it out."
I smiled. Empty encouraging words. Nice that he said "we" though.
***
I was on my third cup of coffee by the time Linda showed up at ten. My nerves were shot and jittery, I just wanted this taken care of, wherever the chips fell.
"Can we talk a minute?" I asked Linda as soon as she was settled in her seat with her own cup of coffee. Linda smiled and gestured toward the seat opposite her. I close the door to our little suite, which was always open, sat behind my desk and offered Linda a seat there. I was not in nice-I-need-a-favor boss mode like last time.
"I was cc'd on an e-mail from Jordan Bailey last night. Did you see?"
"Yes." Linda seemed totally calm and unabashed.
"Most of the things he was approving and the one concern he had was totally unethical."
Linda gave me a look, a slight brow raised, as if asking me — yes, what's your point?
"Was this the PR plan for his company?"
"Yes," Linda said slowly, like a teacher repeating herself for the tenth time. "You read the e-mail."
"But it's unethical. And possibly illegal as well."
Linda laughed.
"Are you serious, Shifra?"
I was thrown off balance, what did she mean? Of course I was serious. I waited for her to continue.
"That's PR these days. Especially my PR. You're the one who hired me, isn't this what you wanted?"
"What do you mean?" I was thoroughly confused. Was she suggesting I'd somehow insinuated that I encouraged and sought such behavior? Was that the type of person she thought I was?
Linda gave me an appraising look. "Oh, so you think I retired."
"You didn't?" What was going on?
"They wanted to get rid of me, so they made me an offer I couldn't refuse and I guess did a good enough PR job that even you thought I retired."
"Why did they want to get rid of you?"
Linda looked sad a moment. "The same reason you want to fire me now"
"You did this at Tower?"
"Yup."
"That's how you were so good."
"Yup."
"And that's why they retired you"
"Smart girl, Shifra." That stung.
"And you thought I wanted that when I offered you a job."
"Yes." Her voice lost its edge and sounded defeated.
I shook my head and closed my eyes trying to collect myself.
"I'll pack my stuff," Linda said standing up. "But I expect to be paid for today."
I didn't look at her as she left, just waved my hand in an indiscriminate flicker. I called Ari, he answered.
"It's over." I croaked. He just listened quietly and stayed with me on the line for a few minutes while tears streamed down my face. I told him what Linda said.
"I was such an idiot, how did I not know?"
"You're a good person Shifra, you don't look view people like that, why would you think she wasn't what she appeared to be. And Deedee didn't know, or say anything when you hired her, and she's HR."
Good point. And I am a good person, at least Ari still thinks so. I felt some of my shame abate.
"Listen Shifra, we should talk this out, but I'm a little tied up at work. Can you meet me in the city around five?"
I checked the time on my computer screen. It was 11. I was surprised at how much I wanted to talk to Ari, tell him everything, and now I'd have to wait because of his job. The irony was almost funny.
I had a few hours to kill. I left the office; I felt nauseous being there now. I drove without thought and was surprised to find myself parking in front of my parents' home — no not their home, my gut corrected me — the gemach.
I let myself in the side door, and headed downstairs. Seated behind the computer, I opened Ari's program, but my mind wasn't in the technical mode. I looked around the room and my gaze fell upon the broken pieces waiting to be fixed, the new ones waiting to be reinforced. I picked up my phone.
"Shifra!" Leah answers the phone just like her mother.
"Want to learn how to fix costume jewelry?" I offered. A shriek of glee, and she promised to be over in ten minutes. I opened the door for her in five.
"You are sooo great, Shifra!" Leah gushed after sitting beside me. I offered her a flat nosed pliers. "And so random, but I'm not complaining." I think I'd usually be insulted by a comment like that, but today I just laughed. We got to work.
"These are called jump rings," I pointed at the connecting circular rings that most costume jewelry has to connect the clasps. "Don't ever pull them open, making the circle bigger to connect it, it'll just distort the circle and it'll never look right or be as strong. You need to pull one side forward, or back to slip the connecting piece on." Years ago Abby had taught me everything I know, no handheld torches though.
I modeled one, Leah nodded, and tried herself, fumbling with the pliers. I smiled; I love this place, the jewelry, the meaning, the security. Here, what you see is what you get — even me.
(Originally featured in Family First, Issue 643)
Oops! We could not locate your form.
>