| More or Less |
More or Less: Chapter 23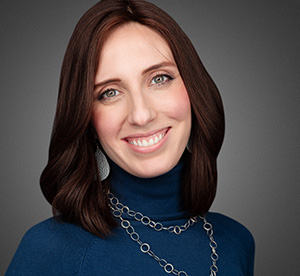 | May 15, 2019
No matter how much I realized I'd done wrong since I'd gotten married, how selfish and self-centered I'd been, this parallel just brought it all home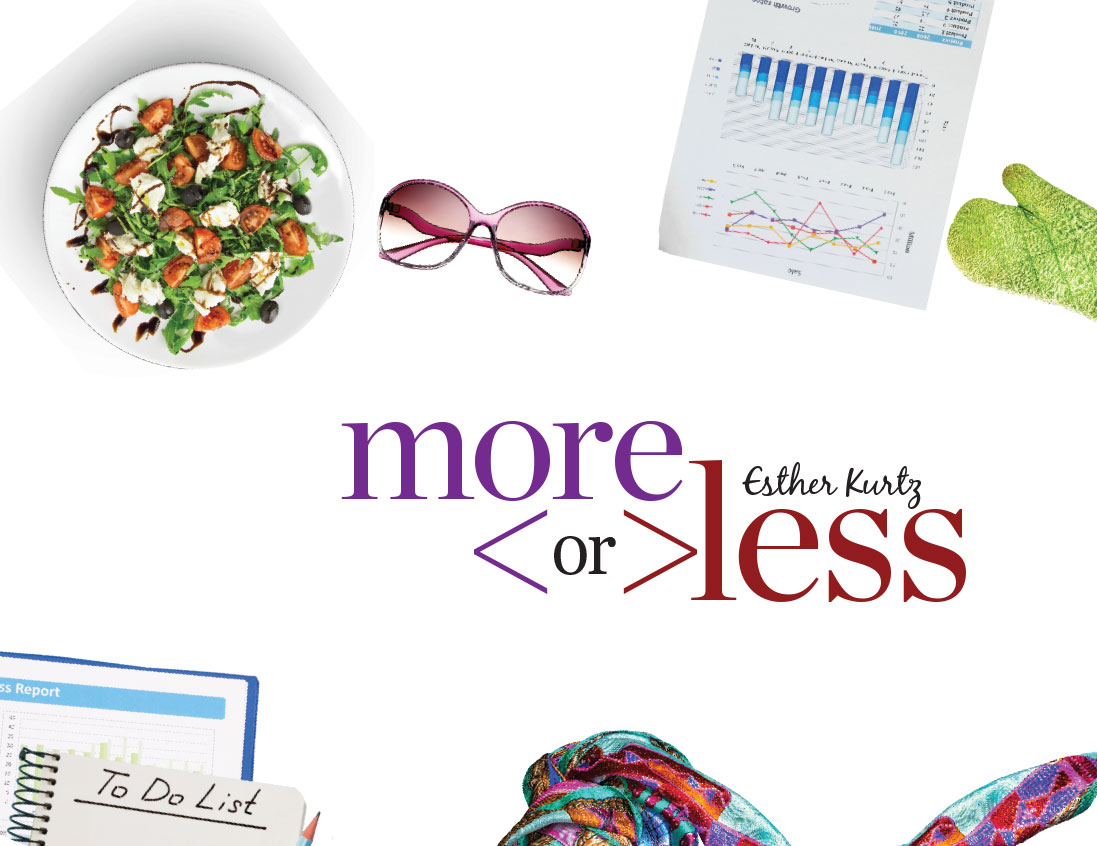 A
ri perused the Reserve Cuts menu seriously. I looked at it, but nothing penetrated. What did he want to talk about?
"You order for me," I told Ari. He looked at me, trying to read my face, but I could see the eagerness in the jut of his jaw.
"I trust your taste," I said. Ari smiled. Sometimes I forget the power I have to make him happy, and how it's not that hard.
Ari waved the waiter over and ordered a bunch of stuff, he seemed familiar with the menu. I didn't pay much attention, I was looking over at the wine collection on display .
"So," Ari said after the waiter had left. "What's up?"
I raised a brow. "You tell me. You're the one taking us out tonight."
Ari chuckled and shifted in his seat. He's nervous, why's he nervous, he's making me nervous.
"So remember I missed a call of yours a week or so ago."
I nodded.
"And I told you I got pulled into a meeting."
I nodded again. Was Ari fired? If he was fired, why were we here? Was he getting a promotion? A raise. Oh, my G-d, they want to promote and transfer him. He's gonna want to move to some tiny town. I'm gonna die.
"So it wasn't an official work meeting. It was a meeting with a few guys."
Okay, so he wasn't being fired. I arranged my face into a neutral listening one.
"They had this idea of revolutionizing the online clothing shopping experience for men. They figured most men hate shopping, which is true. And if they can take all the guesswork out of finding the right style and size and price, then the customer is in their pocket. They know how they want the site to work, but they don't actually have someone to build it."
I waited for Ari to fill in the blanks, this wasn't what I was expecting.
"So they want me to join as the IT guy and develop the platform. I'd be the CTO if the whole thing takes off." Ari stopped talking and looked at me expectantly.
I think I was supposed to react here. But I was confused and surprised. "What does that mean, are you leaving your job, do you want to?"
Ari's shoulders dropped like a weight had been lifted and he could move freely.
"I don't know." He seemed relieved to share his doubt, though he was obviously excited too. "It would be an after-hours thing until we figure it out, launch, and see where it goes. But that would mean essentially working two jobs. They have some seed money, but they really can't offer me much now, it's all for the future. And I just don't know."
"You don't know what?" I asked. In my head, the answer is Yes! Opportunity, branch out, more money if it pans out. Looks good on the résumé either way.
Ari looked up, the waiter had returned and placed two fish dishes on the table, one a carpaccio the other a tartare. Classy.
"Everything." Ari said simply. "First, there's the time aspect. Do I want to be investing this amount of time at this point in my life? And then there's the change and risk I guess. I'm a chilled guy, I take things as they come, the idea of creating something from scratch, the pressure and risk, the planning it involves — it all scares me."
There was so much Ari was communicating that was more than what he was saying. I bit my lip to not blurt out — but you created the gemach database and algorithm from scratch.
I wanted to eat a sliver of the carpaccio. It wasn't the moment, but I needed a distraction. My hand drifted to my water glass instead.
"Are you asking me if you can do it?" I asked.
Ari's eyes clouded.
"No, more like should I. I'm just trying to figure out stuff in my head, and it's not working. Also this is your life, too, so we should talk about it, good, bad, ugly style."
I felt a pinch in the bridge of my nose. I know Ari didn't mean to hurt me, but his words were just making me feel bad as I compared his actions to mine.
"Gimme a sec," I said. "Bathroom." I pushed my chair back and walked quickly to the restroom. I felt the pressure building behind my eyes. I pushed the door open; blessedly, it was one of the dimly lit sophisticated bathrooms. I hid in a stall and let the tears leak out. I pushed aside the silk scarf I wore, the one Ari bought me, no stains, no proof.
No matter how much I realized I'd done wrong since I'd gotten married, how selfish and self-centered I'd been, this parallel just brought it all home.
Ari could've come home and said, "Honey, new project." And I probably wouldn't have batted an eye, like a roommate, because I didn't know better, don't expect better of myself or others. But sitting there listening to him asking me honestly what I thought, and what scared him — he deserves more than I've given him in this marriage, and he's given more than I deserve.
I looked up to catch the light, let it dry my eyes so my mascara and eyeliner wouldn't be a complete disaster. I cut toilet paper and blew my nose. I exited the stall and stood in front of the sink and mirrors. I met my eyes in one of the mirrors, picked up my chin, forced a smile. It led to a laugh, because seriously, Shifra, you're in a public bathroom crying?! A woman entered as I exited, perfect timing.
Ari back at the table had already eaten three-quarters of both appetizers, saving me a ladylike amount. I picked up my fork. "You were saying?" I prompted.
"Just want to hear your take on this,"
I paused. I could respond to his question directly, or I could come clean about my own actions. Be strong, Shifra.
"Ari," I said, then floundered for my next words. "I've really failed you — us I mean."
Ari's eyes widened, he had no clue where I was headed.
"You're in similar circumstances I was before I started the agency and you're doing it the right way — talking, considering, balancing, and it just makes me realize how unfair I've been to you."
"But—" Ari tried to interrupt.
"I'm sorry for being so self-absorbed, for what I've done to us," I said before I lost my nerve.
Ari was quiet. A waiter cleared our plates. Ari nodded solemnly which I took to mean that he understood me, accepted my apology. Oxygen started trickling throughout my body beginning with my head, spreading to my fingertips, and somehow that made more tears come. There was an ecstasy in the pain of just being myself, warts and all, Ari still at my side.
"Thank you Shifra," Ari's voice was little above a whisper. We were quiet another few moments. Then Ari piped up, "But what should I do?"
I gave him a world-weary shrug. "I don't know."
***
An hour later, we'd finished our meal. While waiting for Ari to bring the car around, I checked my e-mails. I clicked on an e-mail from a newish account I'd given to Linda to manage. Seems I was just cc'd on it.
Hi Linda,
Just giving the approval on the details you arranged — list below:
Coordinate positive Yelp, Google, Groupon, and Meta reviews for our salon
Coordinate/plant negative Yelp, Google, Groupon, and Meta reviews for our immediate competitors (Maxima, Lush, Swank, Posh, and Bruce — do you think we should include Gregory Dawn's new salon in this?).
Pay reporter friend to do a story on us for NorthNJ.com if need be
Donate products and services to Valley Hospital for cancer patients.
The only one have to think about is your more elaborate plan that you would get services at your local Maxima chain, make sure it's a poor experience, plant something or Photoshop if need be, feed experience to local salon blogs, feed their coverage to local news, from local news to larger national outlets while we announce our expansion.
I've cc'd Shifra Kahan on this, I'd love to hear her perspective
—Jordan Bailey
Ari pulled up and took one look at my face,
"What's wrong?" he asked.
"My agency is over."
(Originally featured in Family First, Issue 642)
Oops! We could not locate your form.
>