| Family Tempo |
#heaven-meets-earth | July 20, 2021
I'd never claimed I could cook. How'd I become a famous foodie?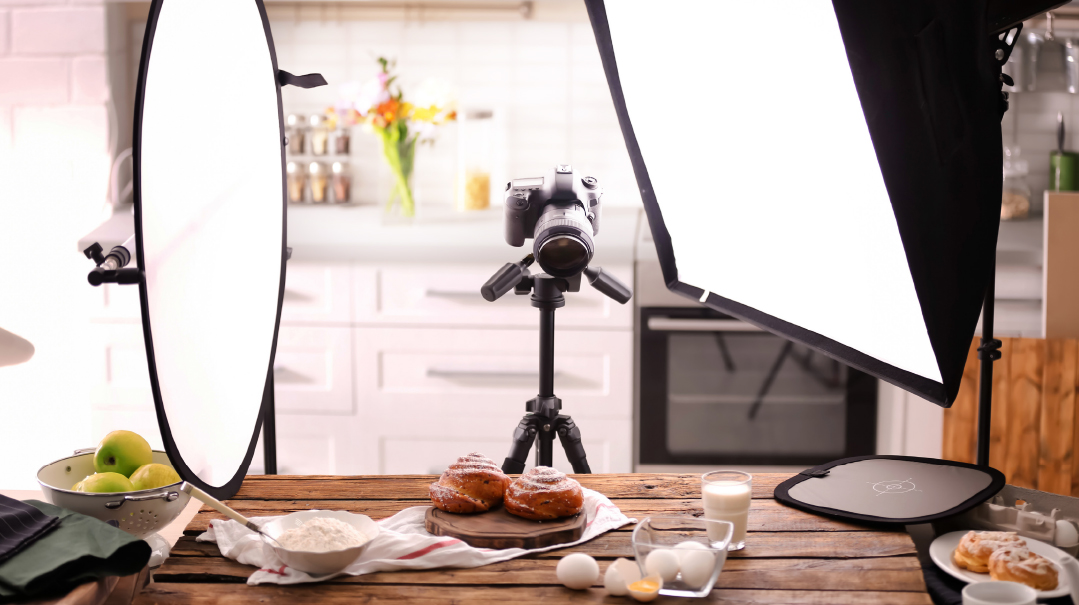 Okay, let me just say two things straight out:
No way do I really believe that Yaakov's great-great-great-grandmother was the one who invented kokosh cake. When I asked my chassan about the family legend, he shrugged and said he doesn't know these things, but that Deeni — his brother's wife — had read this on an online genealogical research database and ran with it.
Call it wedding jitters or cold feet or whatever, but I'm afraid I'm marrying into the wrong family. I grew up believing that the Jews are the People of the Book. My chassan's family, or at least my new sister-in-law, believes that we're the People of the Cookbook…
I teetered on my mother's kitchen counter to get a good angle for a photo to post to Heaven Meets Earth, the cooking website Deeni had enthusiastically created after digging up the family's kokosh history. I aimed my camera lens at the supper table, snapped a picture, hopped down, and posted it.
"Grilled Chicken Steaks with Volcanic Sweet Potato and Green Bean Stix," I labeled it, cropping out the corner where you could see the leftover cookies my great aunt had brought this past Shabbos. Deeni had roped me into signing up for Kalei HaBishul, her cooking group for engaged and newlywed women, and I'd gone along with it because — here's the truth — I was terrified not to.
Because the kitchen was the heart of the home, I suppose. Deeni's slogan. And honestly, it was pathetic that the cookies I'd brought to my future in-laws the Shabbos after our vort were the Bingo-style pre-made ones I'd popped into the oven.
Deeni called me that evening. "Loved your supper! You submitted for the healthy bake contest yet?  Hang on!" The picture text came in a few seconds later. Black bean brownies! Shiffy just submitted. De-lish.
"Okay, I'll send a recipe—"
"You need to make it and submit the finished product, that was the premise: real recipes, real people, real products! Deadline tomorrow night, I'm coming over, you hand me your entry, I take care of the rest! Sounds good?"
"Whatever."
I surfed Google for an hour, skimming recipes from health-conscious websites. Chocolate chip cookie bars made from canned chick peas, using raisins instead of chocolate chips. Zucchini biscotti made from oat flour. Oatmeal-banana bites. I printed a few before calling it quits.
Always a foodie, once Deenie discovered her new kokosh yichus, she grabbed the opportunity to drop her speech therapy job and follow her lifelong dream: creating a cooking website with her friend Kiki. She went all out: demos, online classes, and coaching. Yaakov's great-great-great grandmother's name was named Sarah Dina, and Deeni "felt an instant connection," my chassan had told me.
That's how Heaven Meets Earth was born. A short bio of Bubbie Sarah's life appeared on the website; she was born in a small town in Hungary, one of seven children of the town tailor; married at age 16, gave birth to ten children, six of whom survived into adulthood, and in between invented kokosh cake. There were some other details, but that was the main gist.
"I neeeeeed the recipe!" Deeni gushed over the phone, the next evening. "Seriously, Gitty, I'm thrilled you submitted to our competition, what a hit!"
"Huh?"
"What texture! What crumb! You don't taste the zucchini at all!"
"I have no idea what you're talking about."
"Your zucchini biscotti, they were great!"
"What on earth?"
"I stopped by yesterday— " Yikes, I'd totally forgotten she was coming, "and told your mother you'd left a healthy cookie submission, she had no idea but I found them on the counter…"
An uneasy feeling crept over me.
"You found zucchini biscotti?" I asked. "On the counter?" Wait. "Were they glazed with—"
"Lemon cream! Amazing touch! Vitamin C! That's an antioxidant!"
"Aunt Myrna's lemon cookies?" I started laughing. "They're my great-aunt's! I didn't even—"
"Oooh, they've got a history, too! I saw the recipe, didn't read it, but can you send it over?"
"I didn't—" I paused. Deeni must have spotted the cookies and recipe printouts, and put two and two together to make six.
I somehow finished the conversation and called my mother.
"Yes, your future sister-in-law stopped by yesterday, I had no idea what she was talking about," my mother confirmed. "I was on the phone with the florist, told her she can look around— oh. The lemon cookies? I didn't even notice they were gone."
"So here's the thing." Deeni stopped by the next day, in person. "Your health cookies. They were a hit. A really big hit."
"It was a mistake, Deeni." I'd already 'fessed up, right after my conversation with my mother.
Deeni wrinkled her nose. "Um. Right. Okay, so I just… didn't tell Kiki."
"Deeni!"
"I honestly tried," she said defensively, "but I couldn't get a word in edgewise, she got that the recipe was your great-aunt's, just not the rest, the whole group kept raving about the texture, the flavor—"
"Whatever." I shrugged. "What's done, is done. Just don't tell Yaakov, I guess. Or his mother." I had no idea what my future mother-in-law really thought about Heaven Meets Earth.
"Um, right." Deeni coughed again. "What's done is done. So." Her eyes wandered to the ceiling. "Um, so, you won? And, like, we need a recipe to submit to our readers. If you don't mind! Like, ASAP."
"The trick is to pan fry the Crisco first with mayonnaise!" Aunt Myrna squeaked over the phone. I'd called her to find the original recipe, figuring I'd send a modified version to Deeni. "I sometimes do schmaltz, if I'm anyway making Shabbos. And the recipe calls for one cup of sugar, I generally double it…."
Substitute for chicken fat, I typed into Google.
Deeni called later. "Got your recipe, thanks!" she said breathlessly. "Amazing! Um, do you really think readers will be able to pull off extra-virgin fish oil from baby Australian barramundi? And buttercream from skim milk — is that even possible?"
I smiled. "Exactly my point."
"What do you mean — Ah. I see."
"Right." My way of ensuring that no one would even bother to try the recipe and this little mistruth would end right here.
There was a pause.
"Hmm. I see," she repeated. "Well. Okay, I guess.…"
All-Natural Organic Lemon-Zucchini Biscotti
(Gluten-free, too!)
By Chef Gigi
What happens when freshly harvested oat bran meets date honey and organic zucchini squash, creamed with barramundi oil and the faintest hint of lemon zest?
HEAVEN. MEETS. EARTH.
The recipe ran a week later.
"And what a hit!" Deeni enthused over the phone.
"Chef Gigi?"
"Gigi, Gitty, same idea. Kiki, our marketing guru, she thought it had more pizazz. We got dozens of responses from readers! I'm going through the emails now!
"Shani from Flatbush wants to know if it can be made in a standard oven instead of an Aga, Leah from Williamsburg is asking which health food store sells mandrake juice, and Esti from Boro Park asks if it really has to cook for 36 hours on 150° and can she have a roast cooking at the same — that's for the rabbinical department, I guess." She laughed. "This is great! I'm so glad you're joining the family!"
I winced. "Happy cooking."
I came home late that night so I just prepared hot dogs and sauerkraut for my Kalei haBishul submission and snapped the picture. American Sausage in a New England White Bun, with Fermented Greens, I typed, cropped the picture to hide the kitchen mess in the background, and posted it.
Belatedly, I noticed that my phone had auto-adjusted bun to bunion, but I was distracted by Shiffy's post: Vegan Free London Broil, with a Side of Potato Mash.
Shiffy called me after I'd left a smiley face in the comments. "So you won the contest! That's amazing!" She paused. "You're like, famous. It's literally the most popular cooking site out there… They told me they liked my brownies, too. Um, so does it have to be barramundi oil? Because I'm having a hard time—"
Eeek. Shiffy was actually doing this. "Um, yes, it has to be from Australian barramundi. Adds a unique flavor."
"Oh." She sounded disappointed. "Do you know where I can get—"
"They're native to Thailand," I said hastily. "Luckily, I had a few in my mother's pond."
"Oh. Hmmm." There was a long pause. "Okay, maybe I can substitute with — hmm. Thanks!"
Deeni called two weeks later. "Hi!" she chirped. "How are you? Can you send another recipe?"
"Another one? Why?"
"Well. You were kind of a hit. We never got this many comments and feedback, so—"
"Did anyone even try making the biscotti?" I interrupted.
"Well, probably not, but that's kind of the appeal. Listen, I tried to explain to Kiki but she wouldn't let me talk, she really loved your recipe and wants another one for our next issue, the theme is Childhood Memories—"
I hung up. She called back 20 seconds later.
"Gitty," she hissed. "Are you alone? Listen. Do you honestly think the taco supper featured in the ten minutes category took seven minutes? Another recipe writer, she did a spread last week on Ahi tuna steaks and sea bass. I happen to know the only fish her husband agrees to eat are the breaded Uncle Moishy tilapia bites. People need this, Gitty, food fantasies coming alive vicariously through web pages… Come on."
"Deeni! I can't cook!"
"Gitty! Send in anything…"
I closed my eyes. The People of the Cookbook, here I come. "Tell me honestly. Did our great-great-great-grandmother in law really invent kokosh cake? Or is that another—"
"Gitty!" Deeni sounded aghast. "Of course she did!"
I dug up the easiest recipe I could find, practiced over years of elementary school bake sales; definitely a childhood memory. I wrote up the recipe — slightly modified — and sent it to Deeni.
And then I prepared it, except the marshmallow fluff burned and clumped together with the cereal, and the whole mush looked like petrified cottage cheese. It tasted okay, though.
"Yum, it tastes great!" Deeni announced when she came over later that day to sample my creation. "Familiar, too… Definitely a childhood memory… let me see the recipe." I slid it over. "Gelatin — wait."  Deeni looked up. "These are just, like, marshmallows? Right? Any reason I can't buy them off the shelf?"
"Well," I said haughtily, "you can't compare the store-bought garbage –"
"You seriously made them from scratch?" She looked awed, glancing at the recipe again. "From Althaea officinalis root?" She stared at me. "Are you crazy? You're getting married in three–"
"A pâtissier never spills her secrets." People of the Cookbook, ha. I can do this.
"Oh. Obviously. Ya, ya." She perused the rest of the page. "Rice flour — so these are rice crispies treats, basically?"
"Well," I blustered, "they're not rice crispies treats exactly, you understand –"
"Nah, it's okay. Whatever. Kiki will be here in 40 minutes, she's our marketing guru."
"I know, I know."
"So, you can only fully appreciate the flavor with your eyes closed," I told Kiki, when she arrived. She was a tall, blonde woman in her early forties, sunglasses perched on her stylish wig; and forget plating her entrees, Kiki looked like the type to garnish her kids. "The senses are heightened. Trust me on this."
She obliged.
"Mmmmmm." Kiki practically swooned. "Mmmmmm. These are… Oh. My. Goodness. I'm going to cry. These are so, so fabulous. Reminiscent of childhood memories, tickles the senses. I remember being six years old again, running through the grass. Wait, I am six years old again. I'm transformed! I'm a child again, curious, exploring — wow." She opened her eyes, and I hastily covered the pan with a towel. "Gigi. You're like… a baking wizard. Unreal." She hugged me. "I'm so excited to run this recipe! It's like…catharsis! A Freudian psychoanalytic experience! Listen, maybe you have a wine pairing in mind, or we can have Avi taste this–"
"I've got one," I interrupted hastily. I'd ask Yaakov later.
"Let's try it!"
"Now?"
She nodded.
"Close your eyes again." I disappeared to the kitchen to dig out grape juice. Maybe if I zinged it with something…
Shiffy called me as I was rummaging through the pantry. "Hi!" she chirped. "Can you send me the recipe for your Bunions?"
"My bunions?"
"So like do you make the dough first and then sauté the onions, or –"
"I'm kind of busy now. I'll call you back."  I grabbed the balsamic vinegar.
"Fabulous!" Kiki pronounced, after doing that swishy-swish thing with the long-stemmed wineglass I'd presented. "Here, I really shouldn't, ha, ha. But let me try another –" She pulled off the towel, revealing my congealed slop in an aluminum pan, and her eyes widened.
"Childhood memories, lightly torched," I explained. "It's symbolic."
"Gigi trained with Picasso," Deeni added hastily. "Cubist dadaism, expressionism, whatever. You know."
Kiki nodded wisely, and I imagined her with a well-placed sprig of parsley over her blonde head. "Of course," she said. "Childhood memories, lightly –— oh my goodness. I'm starting to cry."
Tickle your Palate
And re-embrace your dreams
With Childhood Memories, Lightly Torched….
Crackled Basmati with Flèuff Crème
By Chef Gigi
The recipe ran a week later.
"Amazing!" Deeni bawled over the phone. "Gigi, we love you!"
"Gitty," I corrected.
"Whatever. Amazing! Look, Kiki needs you as a guest on our cooking show, she –"
I nearly dropped the phone. "Absolutely. Positively. No. Don't even go there."
"Why not? It'll be a blast! Bubbe Sarah will be so proud!"
"Deeni! Please!"
There was a pause.
"You're a sensation," she said. "You can't just back out now. You owe it to our readers. Our viewers. They're — ah — hungry."
"I don't know how to cook!" I exploded. "Look, Deeni, this has gone too far!"
"Monday evening, thanks! You're the best. Oh, and she wants to do it in your kitchen, so our viewers, you know, get a glimpse of your personal style. She'll send over some houseplants."
When I recovered, I was talking to a dead phone line.
"Great seeing you again, Gigi!"
Kiki breezed into the apartment a few days later, and two men carrying a huge box followed her into my kitchen.
"Gitty." I'd tried unsuccessfully to talk sense into Deeni but aimed for a last-ditch attempt with the marketing director herself. "Look, I don't think Deeni explained the situation—"
"I loooooove your kitchen!" she chirped. "But it's a bit small. Joaquin, let's set up in the living room."
"Look, I don't think Deeni—"
"Stage fright, that's natural. Don't worry. Right now, you sit back and relax," she said. "Better yet, I'm sending you for a bubble bath. One hour, minimum."
I stared at her, dumbfounded, as Joaquin pulled out a piece of plywood and started assembling — was that a makeshift island? — in the center of my living room.
Kiki flashed a smile. "Leave it to us."
One hour later, my living room was transformed. A faux-marble island stood in the center of my mother's living room. The wall was papered with images of appliances that were so life-like, even I almost believed I have two convection ovens in our living room.
"Almost ready!" Kiki chirped, brandishing a sheitel box. "Gigi, you're gonna rock! Put this on?"
She pulled out a long, wavy, blond wig.
My jaw dropped. "Um. I don't — I mean — huh? And I have brown hair."
"The cameras," she said, running her fingers through the waves. "This is gorgeous, it's a Livvy, she does advertising — the camera adds highlights or whatever, better to go blond. You're gonna look gorgeous, Gigi! So do you need help putting it on, or—"
"I'll do it myself."
I excused myself to the bathroom and tugged the wig on. I stared at myself in the mirror.
This wasn't me.
None of this was me.
"So," Kiki said, when I reappeared, "we love your name, Gitty, so classic, but for purposes of the show, your name is Gigi." She laughed at my startled expression. "Don't worry about it. What, you think Kiki Zell is my real name? Ha, ha." She smoothed a wayward blonde baby hair from my forehead. "But who's gonna follow a Rivka Toiba Brodsky, right?"
"Welcome to our 15th episode of Kiki in the Kitchen!" Kiki bawled, "and let's get right into it! Here at Heaven Meets Earth, we found the absolute queen of pastry-making, trained by Picasso, the best kept secret in the Tri-State area and Bubbe Sarah's grand-descendent through marriage! We're thrilled to have you join the family, Gigi!"
I smiled nervously, hoping the facial muscle movement wouldn't detach my earpiece or the 24-inch monstrosity from my head. We'd be making cinnamon croissants — Kiki's choice, a throwback to the original kokosh-style pastries — and she'd promised that all that I'd actually do is make the cinnamon filling and vanilla glaze.
This wasn't me. I would just disassociate until all this was over and I'd somehow get Deeni out of my life without insulting the rest of the family…
"Smile! Look excited!" Deeni's voice hissed in my ear through the earpiece and I bared my teeth at the cameras.
"So we're going to start with rule number one in the kitchen!" Kiki beamed. "Your mise en place, setting up your equipment and ingredients beforehand. Rule number two: proof that yeast first! Rule number three: when proofing, make sure the water isn't too hot! Rule number four –"
The only rule I have in the kitchen is the five-second one.
Kiki started preparing the dough, and I tried to look excited as I handed her the cups of warm water, yeast, and sugar. I found myself relaxing; even I knew what sugar looked like. I tensed when Kiki slid the bowl over for me to continue kneading, but obligingly started to work the dough.
Then things got trickier.
"So, Gigi! Tell us about the dough!"
The cameraman turned to face me, and I froze.
"It's — uh, the dough!" I babbled, waving a chunk of it desperately. "It's — doughy." Deeni was shaking her head at me and blinking her eyes rapidly. "But it's got character, dough. Each kind of dough — kokosh dough, doughnut dough, challah dough — each and every kind of dough has its own character." Kiki was nodding, so I started nodding too, tossing the waves of my sheitel. "This nice dough, I call her Boopsie." What was I saying?
Kiki's eyes widened. "Oh… wow! So you name your dough?"
"You must know your dough," I said. "You need to respect it. Listen to it. Understand it. Right, Boopsie?" I grabbed a spatula and aimed it at Boopsie.
The cameraman focused on the mound on the counter. We waited.
"She's shy!" Kiki chirped, finally. "An INFJ, like my husband! So now we're going to put the dough to the side to rise, and let's get to work on the cinnamon filling!"
My performance mixing cinnamon and brown sugar went smoothly, and I placed the cup filled with the mix on the side, then launched into the vanilla glaze prep.
"Gigi, tell us what you're doing now!" Kiki called, eyes sparkling.
I hesitated.
Once upon a time, there was a woman — my great-great-great grandmother, through marriage — who grew up in a small town, lived a simple life, gave birth to children and ran a Jewish home. Her hands were probably raw and calloused. Her kitchen was probably shared with three other women, come to think of it.
"Say something!" Deeni whispered through cupped hands, her own neatly manicured.
I'm not naming vanilla icing. "Um –"
"Gitty! Lick the glaze and close your eyes!" Deeni hissed.
The cameraman zoomed in on my face. Panicked, I obliged.
Deeni continued shooting instructions into my ear.
"Give a swoooooooooooon!"
I did, images of my own grandmother floating in my consciousness as my eyes closed. I couldn't imagine my own grandmother swooning in her kitchen. I couldn't imagine Bubbie naming her dough. I couldn't imagine my mother-in-law doing this, even, with her down-to-earth attitude and no-nonsense authenticity.
I can't imagine the original Bubbe Sarah doing this either.
From Bubbie's Kitchen to Yours. Ha.
The image of my grandmother appeared again, this time with her head ensconced in a long shaitel flowing over her shoulders. And suddenly I wanted out. Out. Right here, right now, in the middle of this. This wasn't me.
"Atta girl! Lift up the beaters to show how smooth the glaze is!"
But I wasn't me, either. Right now I was Chef Gigi, cooking sensation, currently Chef Gigi having an inner meltdown. I met Deeni's gaze.
"Lift up the beaters!"
I pursed my lips and obliged. Flecks of icing spattered across the makeshift kitchen. I was ending this right now.
"Gitty! Not that high! What are you doing? Turn the beaters off!"
My fingers fumbled with the attachment as I leaned in closer.
"Turn them off!"
I felt a tug on my scalp. Then utter panic. The beaters — that was a lot more — whoaaaaaaaaaaaa!
"Cut! Cut! CUT!"
Kiki sent me for another bubble bath while she finished off the show on her own and my living room was dismantled back to its original state.
Two hours later, I left to the health food store to find biotin. Zillions of micrograms of biotin, in Kiki's assessment, as she examined the damage to my scalp.
My mother had left me four messages, so I called on the way out of Hershy's Health Pantry. "Gitty, was that you?" she shrieked. My parents had been out for the day, so I'd had the house to myself. "Mrs. Schwartz from shul called, said you were on a cooking show? And gave me a mazel tov on your wedding, she must have lost the invitation? Did you go crazy? Did she go crazy? Wait. Tell me you didn't elope? Why were you wearing a blond sheitel?"
"Whatever, don't worry."
"Gitty! Did you and Yaakov elope?"
"No! Of course not!"
"Well." She exhaled. "I hope you got paid for it. By the way — I got a phone call from a girl, introduced herself as Shiffy, she said she knows you?"
"Yup, she's in the class."
"Is she… alright? You know… upstairs?" There was a delicate pause. "She  asked about… fishing in the pond? For barramundi?"
I winced. "There might have been a misunderstanding."
Deeni rang in after that conversation ended.
I ignored her.
She sent a text. Quick question, can u talk?
Sighing, I called her back. "What's up?"
"What brand hand mixer did you use on the show?"
"Kitchen Aid. Why?"
"Because," she hooted, "we had five different sheitelmachers ask about it! That tousled look is the rage now, they call it the blenderized sheitel look—"
I hung up on her.
Kiki called me ten minutes later.
"Fabulous news!" she enthused. "Our viewers loved you! You're a riot! So we spoke with the finance guy and guess what?" She didn't wait for my response. "Listen, we know you're inexperienced, but so much raw talent, you'll do great!"
"Huh?"
"We'll give you some homework, just to — you know, get familiar in the kitchen, mostly independent prep — but we'll have some in-person sessions."
Was she offering me a job?
"We know you're already doing Deeni's course, this'll be a bit more intense. We're running a Yom Tov Living theme starting next month, matzah balls but with an edge, hamantaschen filled with passion fruit lemon curd and coconut reduction, potato latkes fried in CBD oil. Or maybe in essential oils, and we can have latke themes, latkes with stress-relieving properties, or ones that give you a mental energy boost, or immunity, like immune-boosting latkes, from Bubbie's kitchen — you get the idea, right?"
"Uh, I think— look, I don't know—"
"Oh, and one more thing — so you're kind of a face on Heaven Meets Earth, our viewers love you. So, the blond sheitel, tiny stipulation that you wear it full time, so our followers won't get confused –"
"No, thanks."
"Retail value $5,000 — it's yours! Free!"
"I have brown hair. No. No to the job. I'm not taking it."
"Look," she said, "we really, really need you. Your biscotti — viewers are still writing in about it, they were amazing  "
"Did you actually make them?"
"Well. I mean — no, actually. I'm still looking for the ingredients. But that's part of the appeal! So exotic, like a special recipe for Yom Tov or a simchah — I'm actually wondering about that concept, maybe having a scavenger-hunt type of contest… "
I had a sudden mental image of a kitchen made of glass, women in four-inch heels, dressed in designer aprons and gloves to protect their nails, running across the floors, the scent of Chanel No. 5 wafting through the room. Women with blenderized sheitels bent over steaming pans of latkes with immune or attention-boosting properties, using the stainless steel of the oven doors as a mirror to adjust their MAC eyeliner.
The Yiddish Mameh, circa 2021.
I started to laugh.
"I'm serious! Think of your own relationship with food! We're trying to give our readers that same experience, elevate their plates, their palates, to something beyond. We're also planning — this is going to be so fun! — a hibachi-themed competition, you throw the food into your families' mouths–"
"I appreciate it, Rivka Toiba, I really do," I said. "But no thanks."
There was a pause.
"Listen," she said finally. "Forget the sheitel. I'm sorry about that, for real. Foodie in a Snoodie! We can—"
"No, thank you." I hung up.
She sent me a text a few minutes later. Lower the mixer speed before your next exit strategy, she wrote, sending my head spinning.
Yaakov told me his mother didn't care that I dropped out of the class. "She told me you should stick with your natural brown hair color," he said apologetically, after I pressed him for details. Relieved this wasn't going to cause a family political rift, I accepted that. He told me later that his mother always said that woman's original sin involved food, and she wasn't getting involved.
Shiffy sent me a picture later that evening. Supper for 2! Grilled Salmon Steak Wraps with Fresh Basil Mayo. Soooo good!
I texted her back a picture of tuna fish sandwiches. I labeled it, Tuna Fish Sandwiches. And then, before I could stop myself, I threw in an apple and posted for the very last time.
(Originally featured in Family First, Issue 752)
Oops! We could not locate your form.
>