| The Moment |
Living Higher: Issue 953
| March 14, 2023
While the chassan himself couldn't dance, Yossi's friends and fellow talmidim from Far Rockaway's Yeshiva Darchei Torah kicked up a storm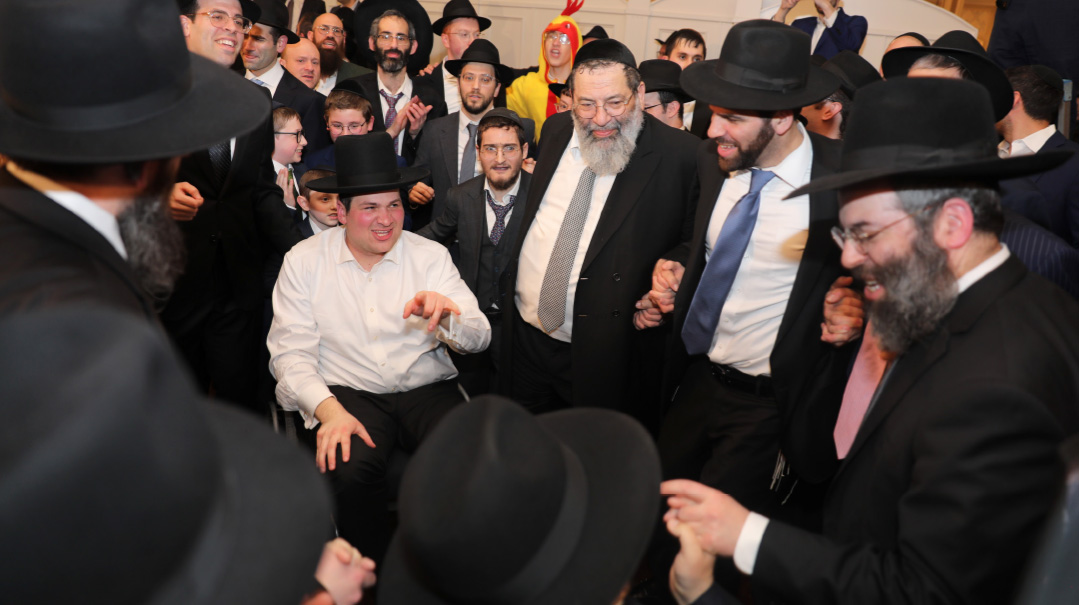 Photo: Avraham Elbaz
Every wedding is special, but at Yossi and Sasha Hecht's chasunah last week in Brooklyn's Ateres Chynka, the hall pulsed with an electrifying energy.
Yossi is the founder of the "Asher to the Yatzar" movement, a global campaign to inspire Jews to appreciate the wonders of the human body and say the brachah of asher yatzar with greater kavanah. Spurred on by his own experience with a spinal cord tumor and the subsequent surgeries he needed, Yossi chose to use his challenges as a catalyst for growth, and the Asher to the Yatzar campaign was an instant success.
The simchah at the chasunah was immense, and while the chassan himself couldn't dance, Yossi's friends and fellow talmidim from Far Rockaway's Yeshiva Darchei Torah kicked up a storm. Rav Yaakov Bender, Yossi's rosh yeshivah, danced through the evening, too, and as he was pulled into the center, he leaned over, gave Yossi a bear hug, and took off his own hat, placing it on his talmid's head. The expression of affection sent a new wave of adrenaline surging through the hall; an act of love for a talmid who inspired love for Hashem in so many others.
(Originally featured in Mishpacha, Issue 953)
Oops! We could not locate your form.
>