| Hostable |
Hostable
| November 2, 2021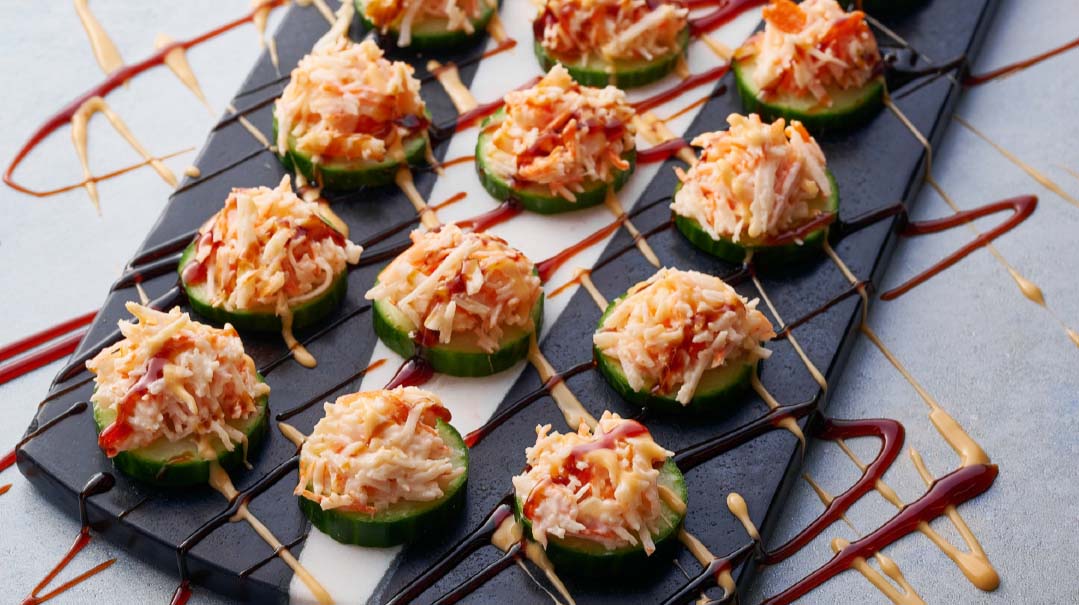 Styling and Photography by Hudi Greenberger
Faigy Rabinowitz
Toms River, NJ
"Just Us" Shabbos Menu
We start with sourdough bread with dips: Sonny & Joe's Homestyle Hummus, garlic confit with tomatoes, basil dip (mayo with garlic and basil cubes). Next course is gefilte fish and Israeli salad, followed by chicken soup with kneidlach. Main is skirt steak or cowboy steak, potato kugel, and cauliflower or a different veggie side. For dessert, I often make cookie dough pie, served with vanilla ice cream — a graham cracker crust with melted pareve chocolate and a layer of Kineret cookies on top!
2 Things I Love to Serve to Guests
Deli salad in pretty colored cups! Here's my easy dressing: mayo, water, maple syrup, and a frozen garlic cube.
Roasted eggplant, drizzled with tahini and silan. I got this recipe from a friend, and I love it — it's really simple but looks gourmet. I serve it with the dips.
PSA
While it may not be as pretty, I almost always use a plastic tablecloth because it makes cleanup so much easier, especially with little kids. To me, Shabbos should be beautiful, but not stressful. As the founder of Metziahs.com, my day-to-day life is busy enough.
My Approach to Cooking
My cooking style is simple but delicious! I try to stick to healthy alternatives, like maple syrup in place of sugar, sourdough instead of yeast-based doughs, and avocado or olive oil in place of canola.
How Do You Challah?
While I don't bake challah, I'll sometimes buy frozen dough and have fun with the toppings. I alternate between garlic and za'atar.
If I'm serving sourdough, which is almost always, I place it in the oven right before Shabbos so that it's extra crispy… So delicious, and lucky me I'm not the one who deals with cutting it!
Set My table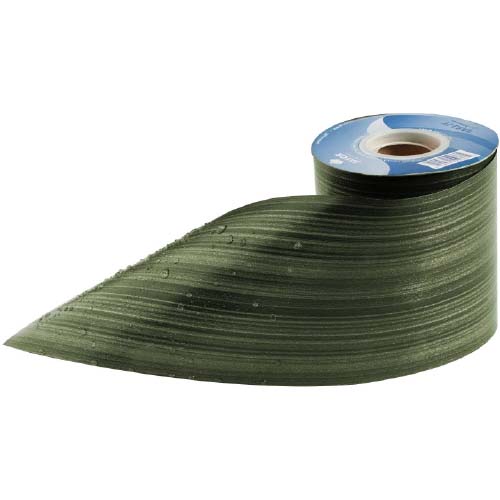 If you don't buy fresh flowers weekly, consider investing in a faux arrangement that will always be readily available! For fresh flowers, a ribbon like this is a good way to line a glass vase, giving your arrangement a neat and professional finish. I'll use a rubber band or some wire to hold my arrangement in place so it lays nicely in the vase.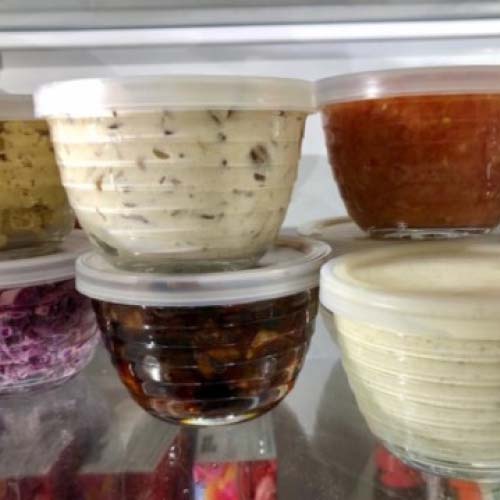 These are terrific for dips. I can place them in the fridge Friday night and use the same bowl again for Shabbos day! (Available from Metziahs.com)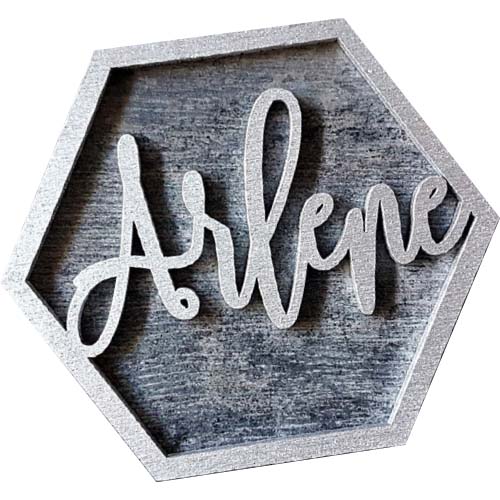 I use these when I set the table — it makes the kids feel special and also helps avoid fights over the seating! (Available from Metziahs.com)
Kani Over Cucumbers
I got this simple starter from my aunt Juni. You can serve as a fun addition to the fish course. It looks so gourmet, but it's so easy.
English cucumbers, sliced in 1" rounds
kani
mayonnaise
sweet sauce
spicy mayo
Place cucumber rounds on a tray. Mash kani with some mayonnaise, and place a spoonful over each cucumber slice. Drizzle with sweet sauce and spicy mayo.
Cowboy or Rib Steak Marinade
I adapted this recipe from Allrecipes.com.
1 frozen cube garlic
1 frozen cube basil
1 Tbsp oil
½ tsp black pepper
3 Tbsp soy sauce
1 Tbsp ketchup
1 tsp salt
Mix together and pour over steak. Let it sit for a little while before grilling.
(Originally featured in Family Table, Issue 766)
Oops! We could not locate your form.
>