| Hostable |
Cabbage Wontons with Tzivia Cohen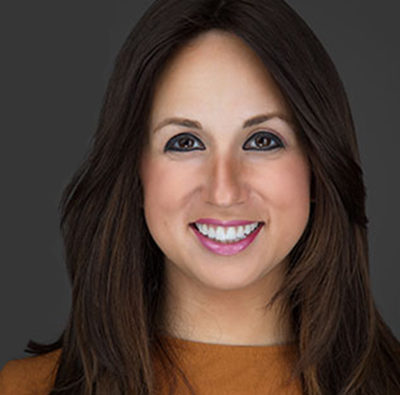 | July 12, 2022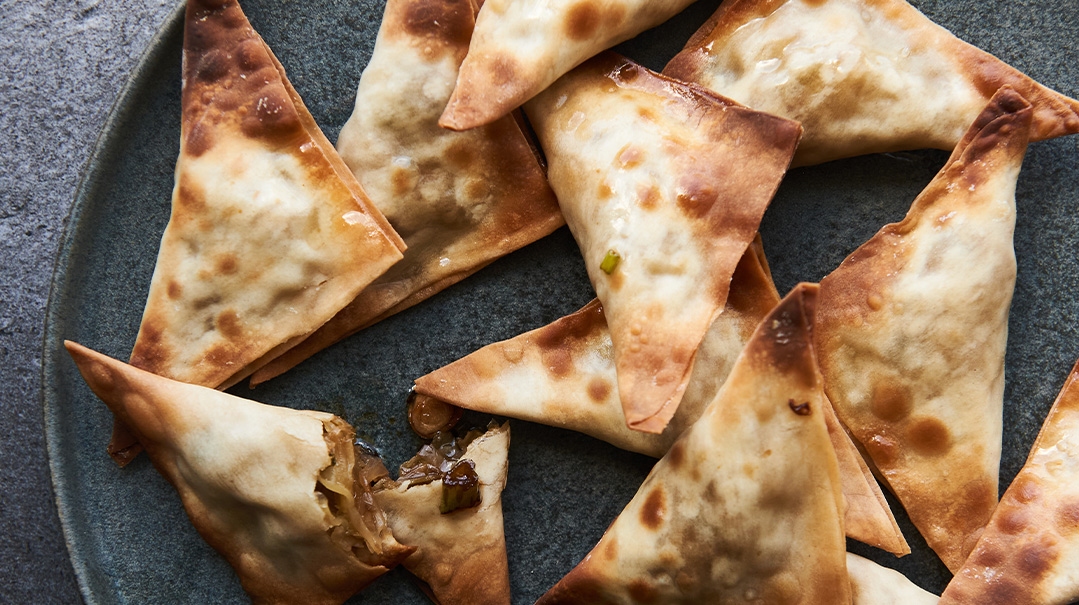 Photography by Sina Mizrahi
Tzivia Cohen
North Woodmere, NY
A "Just Us" Shabbos Menu
On Friday nights, we always start with chicken soup, no matter the weather! Then we have some kind of chicken and potato kugel, along with roasted sweet potatoes. Sometimes I'll also have another fresh vegetable side dish like string beans or cauliflower.
For Shabbos day, we start with eggs and salads. I always leave a potato kugel in my cholent — that's a favorite here. And I almost always make deli roll. Dessert is usually store-bought sorbet or cake.
My Cooking Style
I tend to stick to simple and easy recipes, but I use lots of garnishes like fresh parsley or pomegranate seeds to elevate the presentation. Lately, I've been trying to swap in healthy ingredients, like monk fruit sugar instead of white sugar, and Earth Balance instead of margarine.
Tips & Tricks
We (or, I should I say, my husband) do lots of grilling, even in the winter. The food always tastes better and it makes cleanup a breeze.
I like to cook seasonally — rhubarb, lots of cranberry-pear crisps, and salads with roasted vegetables in the fall; grilled corn and fruity salads with peaches and strawberries in the summer.
I love roasted red onions. Sprinkle with an acid like balsamic vinegar to keep the color bright.
How Do You Challah?
I don't bake challah, so we usually pick it up from the local bakery. Sometimes I buy ready-to-bake challah dough and make a "shalom bayis topping" — half everything but the bagel spice for my son, and half sweet crumbs for my daughters!
3 Things I Love to Serve to Guests
1.I absolutely love the board trend, so when I have guests I usually serve at least one. Shawarma boards, nachos boards, and grill boards are my go-to. Sometimes I'll even serve dessert as a board with lots of options — kids love it!
2.I find that, lately, my guests gravitate toward the healthier options, so I like to serve a big platter of roasted or grilled vegetables with a dipping sauce.
3.London broil is my regular Shabbos day meat — it's well-priced, hard to mess up, and makes for great leftovers.
Set My Table
A floral tablecloth that pops makes the table look sophisticated without lots of work. I've bought a few from Tableclothdirectny.com
If I use a simple tablecloth, I'll layer with chargers like these-Benson Mills Bloom Pressed Vinyl Placemat
I try to always have fresh flowers with lots of extra greenery as a centerpiece — there's nothing like it! White hydrangeas are my favorite.
Cabbage Wontons
My daughter loves these cabbage wontons that I adapted from a Weight Watchers recipe years ago.
SERVES 6–8
1 bunch scallions, sliced
2 cloves garlic, minced
1 8-oz (225-g) bag coleslaw mix
½ Tbsp soy sauce, or to taste
½ 12-oz (340-g) pkg square wonton wrappers
oil, for brushing or spraying
Dipping Sauce
¼ cup soy sauce
1 Tbsp sesame oil
chopped scallions
1 tsp sugar
Preheat oven to 350°F (175°C).
Spray a frying pan with a bit of cooking spray. Sauté scallions and garlic for a minute or two. Add a bag of coleslaw mix and cook until slightly wilted. Remove from heat and add soy sauce.
Scoop one tablespoon of the cooled mixture onto each square wonton wrapper and fold into a triangle. Spray or brush with oil and bake until golden, about 25 minutes.
Combine ingredients for the dipping sauce and serve alongside wontons.
Dessert Charcuterie Board
Dessert "charcuterie" boards are a recent addition to my rotation: marshmallow fluff, chocolate and caramel sauce, marshmallows, chocolate squares, graham crackers, strawberries, strips of Belgian waffles, and sticks for dipping.
ENJOY!!
(Originally featured in Family Table, Issue 801)
Oops! We could not locate your form.
>