| Hostable |
Hostable
| August 24, 2021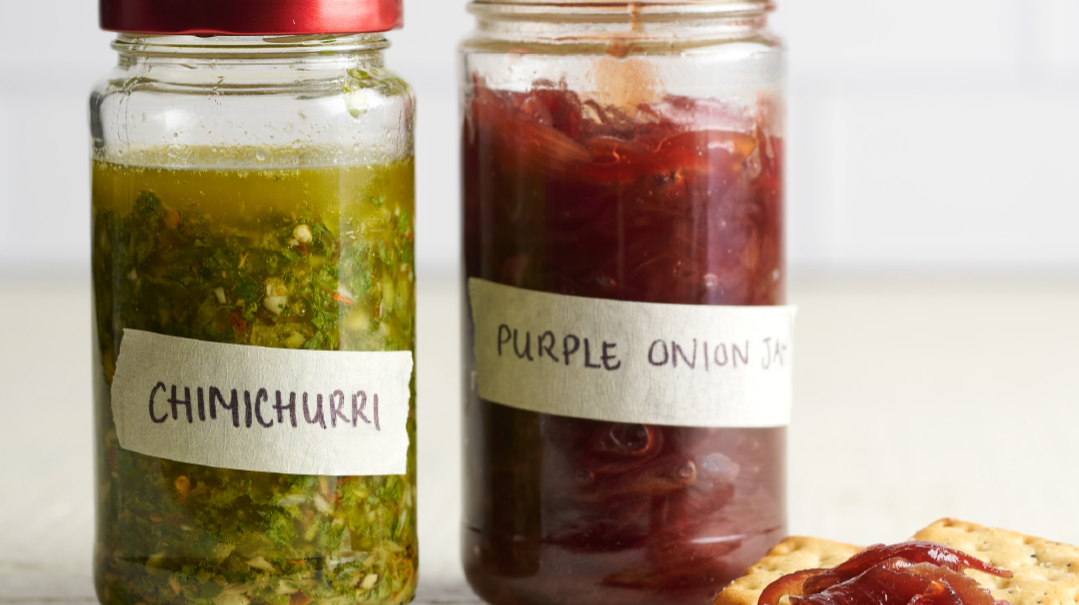 Photography by Hudi Greenberger
Zipporah Ginsburg
Monsey, NY

"Just Us" Shabbos Menu
My family loves the classics. On a regular Shabbos, there will always be homemade challah, gefilte fish, chicken soup, what we call "Shabbos chicken," and cholent.
Believe it or not, my girls love creating a cholent-deli-pickle sandwich. It's not something I would ever eat, but my husband is a fan of it, too. I'm happy with fish and salad!
3 Things I Love to Serve to Guests
1. Homemade condiments are a staple in my house. Chimichurri, purple onion jam, and pickled red onions are some of my favorites, and they take many different types of dishes to the next level.
2. I always do something with pulled beef, which I keep stocked in my freezer, because it's a definite crowd-pleaser and there are so many way to serve it — think mini tacos, eggrolls, pizza, sliders, or over fries. Mix and match with your favorite toppings and condiments.
3. My go-to dessert for Friday night or Yom Tov is molten lava cake. I serve it warm with a scoop of ice cream and fresh fruit. I like to make it in advance and keep it on hand in the freezer. You can freeze it raw and bake fresh, which works well for Yom Tov. I use a trusty recipe from Levana Kirschenbaum that has just a few ingredients and not a lot of fat or sugar.
How Do You Challah?
My classic challah is a sweet water challah. Even without eggs it has a yummy, soft consistency. I love to top it with Maldon sea salt flakes. This finishing salt adds a pretty and elevated look.
My Approach to Cooking
To me, cooking and entertaining is a form of art. Unlike other art forms, this medium has the capacity to engage all the senses. The presentation of a dish is as important as the taste, aroma, and texture. A plate should be pleasing to the eye, so when I plan my menus, I try to incorporate various colorful foods and pay close attention to food presentation.
I also strongly believe that less is more. We tend to go overboard with cooking; guests often walk away from a lavish meal feeling stuffed, but they didn't get a chance to fully enjoy all the offerings. I once attended a food demo by a famous chef who noted that people come to restaurants because each dish is fully composed. Too many choices — like 10 mains and 15 sides — overwhelms people.
I make sure to cook extra food for Shabbos. We are known to have an open home, and people can always call if they need a place for Shabbos at the last minute. Thankfully, my kids don't mind leftovers!
PSA:
Always read a recipe from start to finish before you begin — less room for error!
Set My Table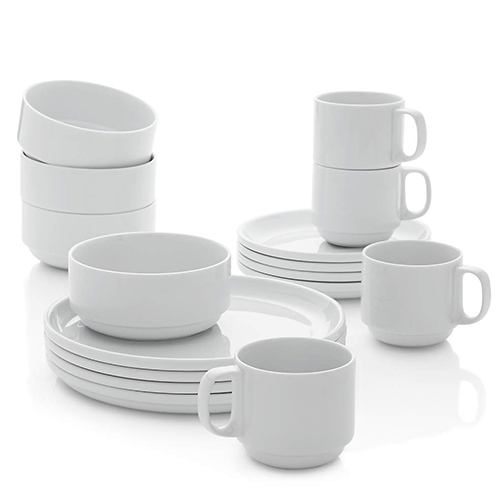 I love the clean look of white dishes. They're timeless and versatile, and they're so easy to dress up or keep casual. You can add character to your table design with bread plates, glasses, and chargers.
(Logan Dinnerware from Crate and Barrel)
Fresh flowers are a lovely addition to the Shabbos table. I love orchids, which I place throughout my house, as they last longer than fresh-cut flowers so I don't have to buy new flowers every week. Trader Joe's has a well-priced selection.
Purple Onion Jam
YIELDS 2 CUPS
¼ cup vegetable or canola oil
4 large red onions, halved, peeled, and cut into thin slices
kosher salt and freshly ground black pepper, to taste
2 cups dry red wine
½ cup honey
½ cup red wine vinegar
Heat oil in a frying pan over medium heat. Add onions and season with salt and pepper. Sauté until the onions release liquid. Add the red wine. Lower the flame and let the onions cook until the wine is almost completely reduced. Leave the onions cooking on a low flame.
In a separate small pan, heat the honey until it begins to bubble and froth and turns a light caramel color. Add the red wine vinegar, simmer for a few minutes over low heat, and then shut the flame. Pour the honey mixture over the onions and continue cooking them over low heat until all of the juice is absorbed and the onions have a jam-like consistency.
Chimichurri
YIELDS 2 CUPS
½ cup olive oil
¼ cup red wine vinegar
3 cloves garlic
2 scallions
¼ tsp crushed red pepper flakes
1 tsp dried oregano
¾ cup fresh parsley leaves
kosher salt
Place all ingredients in a food processor and blend until smooth.
ENJOY!
(Originally featured in Family Table, Issue 757)
Oops! We could not locate your form.
>