| From My Table |
From my Table: Raspberry Lemon Cookies
| January 31, 2023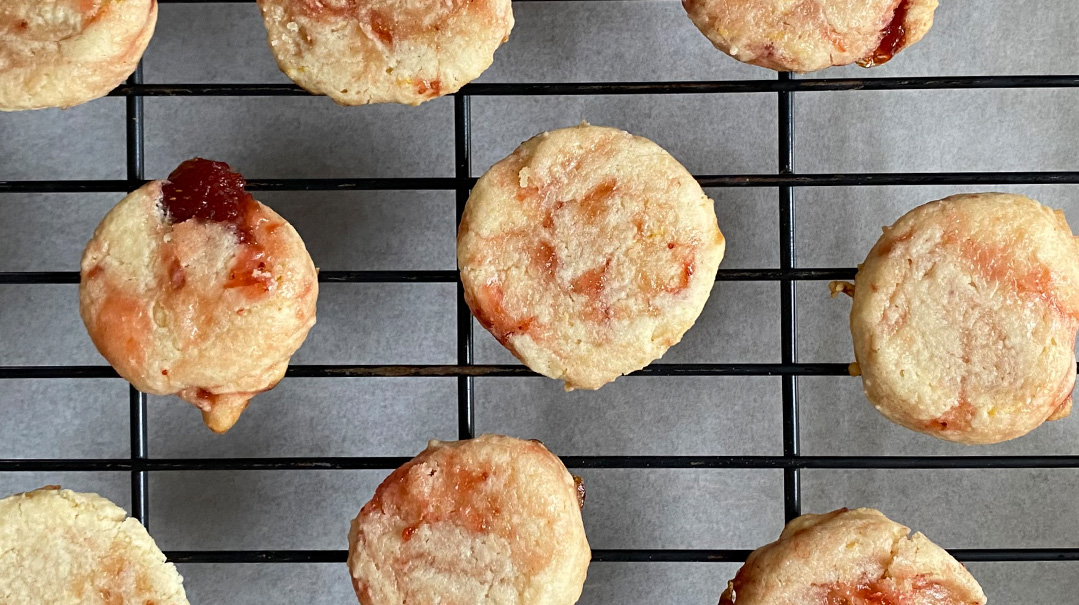 If you've ever had a child go through any OT training, you know what I mean when I say that it's as much, or more, homework for the mother as it is for the kid! A few years ago, I started working with one of my kids on something relatively minor, and we hardly saw any results. Finding a way to fit it into our routine was a weekly effort for me, and I made numerous attempts to make it work.
Recently, out of the blue, we had a moment where we realized the challenge had basically disappeared into thin air. The growth was phenomenal, and it had happened almost without us noticing.
If I can be metaphorical for a minute, I think that Tu B'Shevat, just like trees that are just beginning to bud, has a lot to do with noticing the slightest signs of growth in ourselves and the others around us.
A very wise friend once said to me, "You need to notice people peeking out from the curtains they place around themselves." The same is true about ourselves — we put up our comfortable curtains, the ones we think are inherently part of us, but then we peek out. We do things that are against our nature. Positive things, I mean. And when we do, we need to take the time to notice our little moments of growth. Not just the ones in our kids, but the ones in ourselves too. Those signs of life can keep us going.
This week, we have a beautiful spread of recipes incorporating lots of fruits and Shivas Haminim, along with some nice decorative ideas. Even if it's not our usual cooking routine, we can take a quick break and indulge in the fruit-heaviness as a way of saying, "We're doing pretty well."
CHANIE NAYMAN
Food Editor, Family Table
Editor in Chief, Kosher.com
Raspberry Lemon Cookies
These remind me of Linzer torte cookies, but they're far, far easier to make!
½ cup (1 stick) margarine
1 cup sugar
1 egg
zest of ½ lemon
2 Tbsp lemon juice
¾ cup jam of your choice
1½ cups flour
¼ tsp baking powder
⅛ tsp baking soda
¼ tsp salt
½ tsp vanilla
Preheat oven to 350°F (175°C).
Cream margarine and sugar together until smooth and fluffy. Add the egg and beat until smooth. Add remaining ingredients and mix until just combined. Form into balls and place on a parchment-lined cookie sheet. Bake for 10–15 minutes, or until desired doneness is reached.
Cracked Cranberries
I love adding frozen cranberries to apple crisps, apple kugel or muffins, and even apple pie because of how bright and pretty they look when they burst. They're definitely tart, so keep that in mind, but in my mind that's usually a good addition to balance out the sweetness of the apples.
(Originally featured in Family Table, Issue 829)
Oops! We could not locate your form.
>