| From My Table |
From my Table: Pesach Edition
| March 29, 2022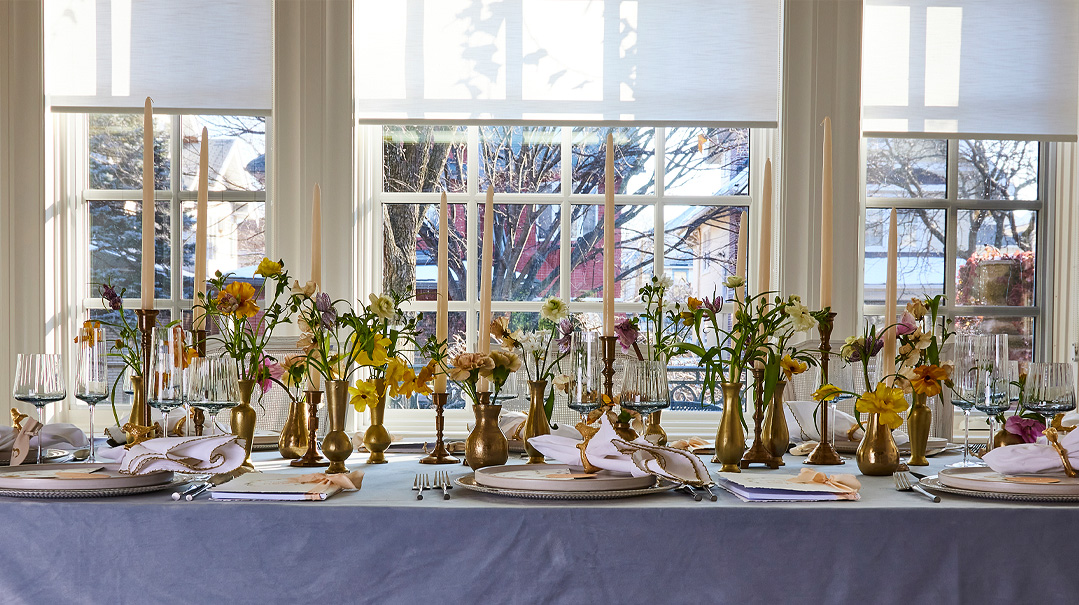 Cutting open a papaya one Shabbos morning in the middle of our Pesach-planning period, I thought, This is the kind of fruit that people who don't use peels on Pesach should really open the door to. 
The same goes for all the fruits and vegetables beyond the ones in the typical grocery aisle. This would open up so many opportunities for people, I thought, really getting warmed up to this idea. The fact that they're just a bit off the beaten track should be a plus in this case! 
A few weeks later, I was discussing making Pesach with minimal ingredients with Faigy Grossmann, and I mentioned this idea. She wasn't feeling it. Eh, she said, no one needs it. We have our Pesach favorites from year to year, we aren't looking for a new miracle Pesach bread.
I appreciated this reality so much. I know Faigy — she's always playing around in her kitchen, coming up with recipes and gravitating to the new and interesting. But when it comes to Pesach, it's different. Putting aside the old shpiel of "it's one week; we can manage on roast chicken and potatoes," we all have our family-favorite Pesach foods that we've been making for years, and we don't need to change those up. 
And yes, the dishes we make for Pesach each are exciting in their own right, and they're part of the anticipation of the days leading up to Yom Tov. Maybe it's the same dessert or two at every meal, but that's Pesach. Those are the signature dishes we look forward to. The Pesach trademarks that we don't make the rest of the year. 
I grew up with a lot more options and products for Pesach than I use today. Yet to me, when I get into the kitchen on Erev Pesach, it's with an energy that says, What can I concoct this time? I'll make chicken soup mix from chicken soup just because I enjoy the challenge, and oh, yeah, maybe I should be making 20-quart pots of chicken soup at the same time, because that's what we actually need for Yom Tov. 
I'm sure I'm not alone in anticipating the moment when I can finally start cooking in my freshly kashered/covered kitchen. Whether it means putting up the first thing we always start with (compote? Chicken soup? Blondies?) or tackling the new recipes we've just clipped, we're all united in this joint effort, knowing that thousands of women around the globe are doing the same thing at the same time, entering their Pesachdig kitchens and starting to cook for Pesach.
CHANIE NAYMAN
Food Editor, Family Table
Editor in Chief, Kosher.com
(Originally featured in Family Table, Issue 787)
Oops! We could not locate your form.
>