| From My Table |
From my Table: Issue 815
| October 25, 2022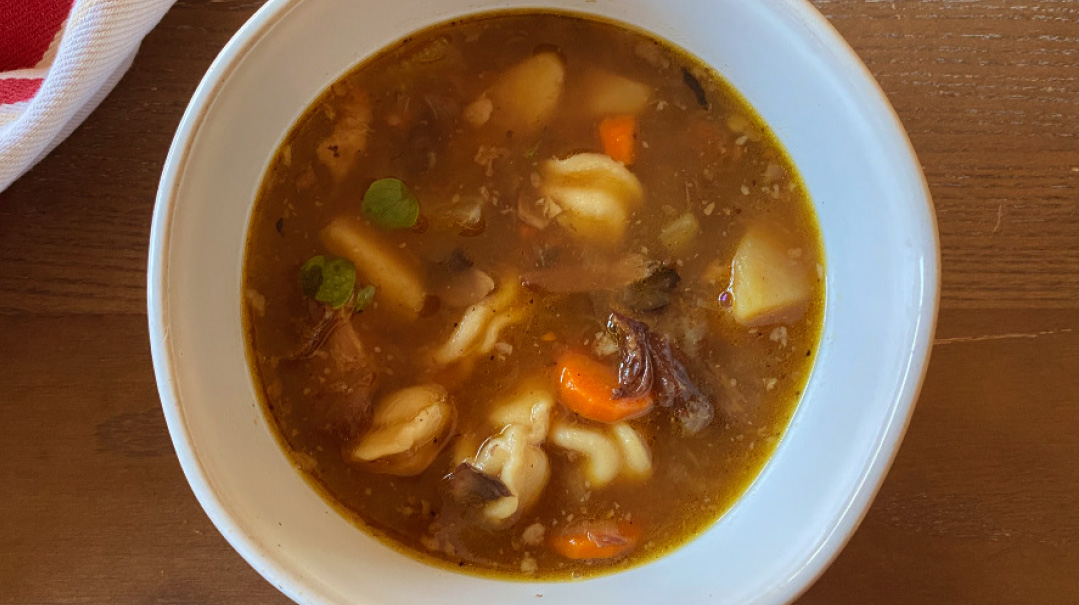 A number of years ago I was doing a grocery shop on a slow Sunday afternoon when I met a friend whom I hadn't seen in a long time. My shopping trip was part practical and part recreational, so I had a few minutes to linger. We caught up, and my friend shared with me how she and her husband were really struggling financially.
They had been in an extra-cushy situation, but her husband's job had fallen through and they'd had to relearn how to approach money. They'd started spending only on absolute necessities and tried to save money in ways they never thought they would. Meals were a huge challenge. She asked me to help her think of ideas for pareve suppers, since especially in the frum world there seems to be a shortage of pareve recipes going around. We walked through the supermarket aisles together a bit, discussing dishes based on chickpeas and simple pastas.
While I was happy to help my friend, I walked out of the store extremely humbled. Reconfiguring a supper routine in a way that will keep everyone happy takes a lot of discipline. It also requires a lot of positive energy to make it happen in a way that feels natural, and not like a strain every night. My friend used large doses of creativity to keep new ideas coming regularly and to keep everyone's spirits up.
This week, Faigy and Chavi share a few new recipes with a budget in mind, and Faigy shares some practical ideas on how to save and stretch your dinner dollars. With some resourceful thinking out of the box, little ideas can really make a difference.
CHANIE NAYMAN
Food Editor, Family Table
Editor in Chief, Kosher.com
Meat and Potatoes Soup
A month ago, I made a London broil for Shabbos that was barely eaten. It could easily have become a fun and fancy Sunday night supper, but I just as easily froze it and took it out to create this soup, which was both delicious and nice enough to serve on Succos.
2 onions, diced
oil, for sautéing
1 Tbsp flour
3–4 carrots, sliced
3 stalks celery, sliced
4 medium-sized Yukon gold potatoes, cubed
½ lb cremini mushrooms, sliced (you can add more to your liking, I used what I had)
1–2 lb sliced leftover meat, or meat of your choice (see note)
2 bay leaves
2 Tbsp soy sauce
½ tsp salt
⅛ tsp black pepper
½ tsp garlic powder
½ cup sherry wine
1 cup water, plus more to cover
Sauté the onions until deeply golden. Add flour and stir to combine. Add remaining ingredients except the water to cover. Allow the ingredients to simmer for half an hour. Once all the vegetables are soft, add more water to cover and simmer for another hour.
Note: If using raw meat, you'll have to brown the meat as well. The soup may also need a bit more seasoning in this case — taste and adjust as necessary.
(Originally featured in Family Table, Issue 815)
Oops! We could not locate your form.
>