| From My Table |
From my Table: Issue 814
| October 18, 2022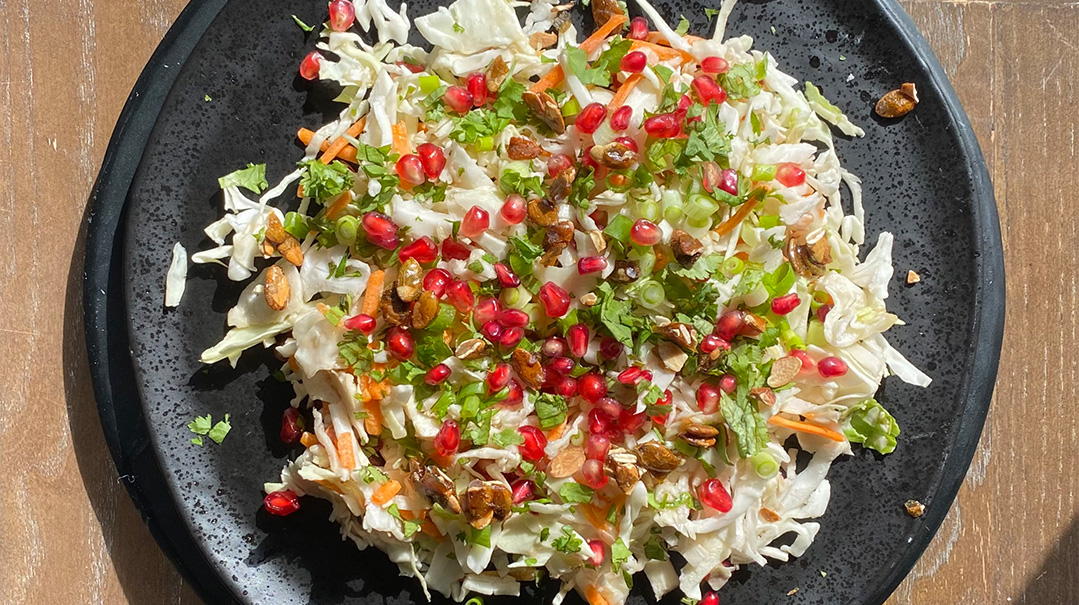 Once in a while I treat myself to a Friday morning trip to Trader Joe's. Not that it's that far away, but it's a want, not a need, and therefore it gets deprioritized.
A few weeks ago I made it happen. I got to the checkout counter with four bags of chili lime chips in my cart. There were some rumors that they were going to be discontinued, so I stocked up.
"I know these are popular, but I don't know how anyone can stand the heat!" the cashier commented.
"I can't eat them, but my kids love them!" I replied.
"I guess that's what parenting is about, right? Choosing to be subjugated to your children's likes or dislikes?"
Wow, I know that the company culture is to be extra friendly, but that was kind of unexpected. "Yes, exactly," I said.
"You know, the texture of these chips is so good," she added, "they should really make them in different flavors."
"Yes!" I agreed. "I would love sea salt and vinegar, maybe a nondairy sour cream and onion flavoring. Oh, and remember those horseradish and chives chips you had for a while?"
I left the store a few minutes later smiling to myself over the exchange.
In this week's issue, we're back to a regular supper routine. For many of you, it's a relief to be back to making a handful of things for one meal, with everyone leaving the table happy. But for others, supper routine means making three different meals and serving it at three different times. I want to take a page out of the cashier's book and think about changing the flavors of a standard dish to create something different enough to satisfy more mouths, but with almost the same amount of effort.
We always like to hear how you tweaked an FT recipe. Please let us know!
CHANIE NAYMAN
Food Editor, Family Table
Editor in Chief, Kosher.com
Pom-Cilantro Slaw
1 bag coleslaw mix or red cabbage
3 Tbsp chopped fresh cilantro
½ cup sugar
¼ cup oil
¼ cup rice vinegar
1 Tbsp soy sauce
2 tsp sesame oil (optional)
3–4 scallions, sliced
¼–½ cup pomegranate seeds, or fruit of your choice
Optional add-ins
roasted nuts, candied nuts, microgreens
Mix together dressing ingredients and toss with cabbage and cilantro. Top with fruit, scallions, and any other add-ins you'd like.
Note: I haven't tried this salad with frozen cilantro cubes, but they should work just fine.
Keep Your Betty Crocker Scratch-Free
The number-one enemy of the Betty Crocker is a metal spatula (or knife or spoon). Scratches on the finish means the coating is no longer smooth and will affect how easy it is to wash. It'll also make it more likely for food to burn.
(Originally featured in Family Table, Issue 814)
Oops! We could not locate your form.
>