| From My Table |
From my Table: Issue 802
| July 19, 2022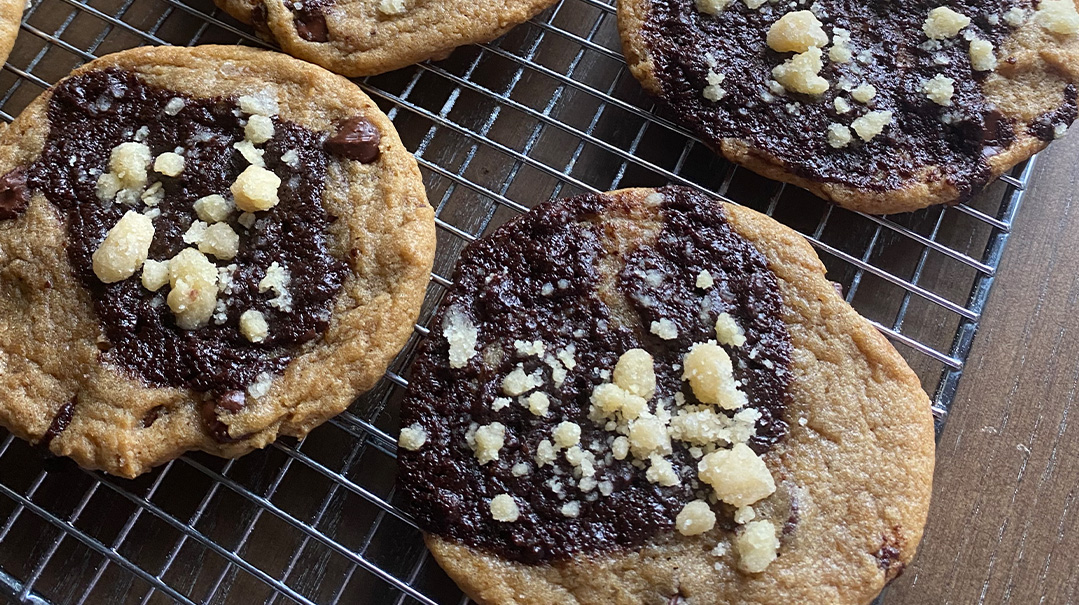 Soon after I became the editor of Family Table (which was not called Family Table at the time), I had a thirst to educate myself with lots of cooking skills and food knowledge. Someone pointed me in the direction of America's Test Kitchen, and their "magazine" called Cooks Illustrated. That word is in quotes because you can barely call it a magazine; it's a black and white booklet with sketches, not pictures — but don't judge a book by its cover, as it's packed with information.
I get that most people just want the bottom line, and they'd likely skip articles on topics such as "what happens if you use room-temperature water in a pie crust as opposed to ice cold." So here, more practically speaking, it has charts comparing and contrasting particular kitchen gadgets. Each gadget is put through a handful of tests, so that when they actually come out with a winner, it's one that's been legitimately tested.
While I don't have time to do this legwork myself, and I might not even buy their winning gadget, I think the thoroughness is cool. And I wanted to have that here in Family Table.
This week, we debut a new column called Testing 1, 2, 3. Esther Kurtz will put common kitchen items through a battery of tests to determine which product wins for most effective, most economical, and easiest to use. We want to be in a position where we can help you out with that bottom-line "just tell me what to buy" effect, saving you from the hassle of doing your own trial and error. Have a product you want us to test? Let us know!
CHANIE NAYMAN
Food Editor, Family Table
Editor in Chief, Kosher.com
The recipe for Babka Cookies made its rounds a few months ago. It's a great recipe, but a three-step process. Here, I cut out the step of making cookie dough from scratch to make it that much simpler.
Shortcut Babka Cookies
Original recipe from thecandidkitchen.com
1 pkg frozen cookie dough
Chocolate Filling
2 Tbsp sugar
3 Tbsp whipped topping or orange juice
pinch kosher salt
½ tsp ground cinnamon
2 oz (55 g) dark chocolate, coarsely chopped
2 Tbsp margarine
½ tsp vanilla extract
½ cup finely ground graham cracker or chocolate cookie crumbs
Topping
¼ cup flour
1½ Tbsp sugar
¼ tsp kosher salt
2 Tbsp margarine, melted
Preheat oven to 350°F (175°C) and line two baking sheets with parchment paper.
To make chocolate filling: In a double boiler, combine the sugar, whipped topping, salt, cinnamon, chocolate, margarine, and vanilla. Set over medium heat and stir often, until melted through. Remove from heat and stir in crumbs. Set aside to cool.
To make the topping: Combine all ingredients until crumbly.
Flatten out each piece of the frozen cookie dough slightly with the palm of your hand. Using a spoon, place a dollop of the chocolate filling in the center of each cookie, and then sprinkle a bit of the topping.
Bake until golden brown, about 10–12 minutes.
(Originally featured in Family Table, Issue 802)
Oops! We could not locate your form.
>